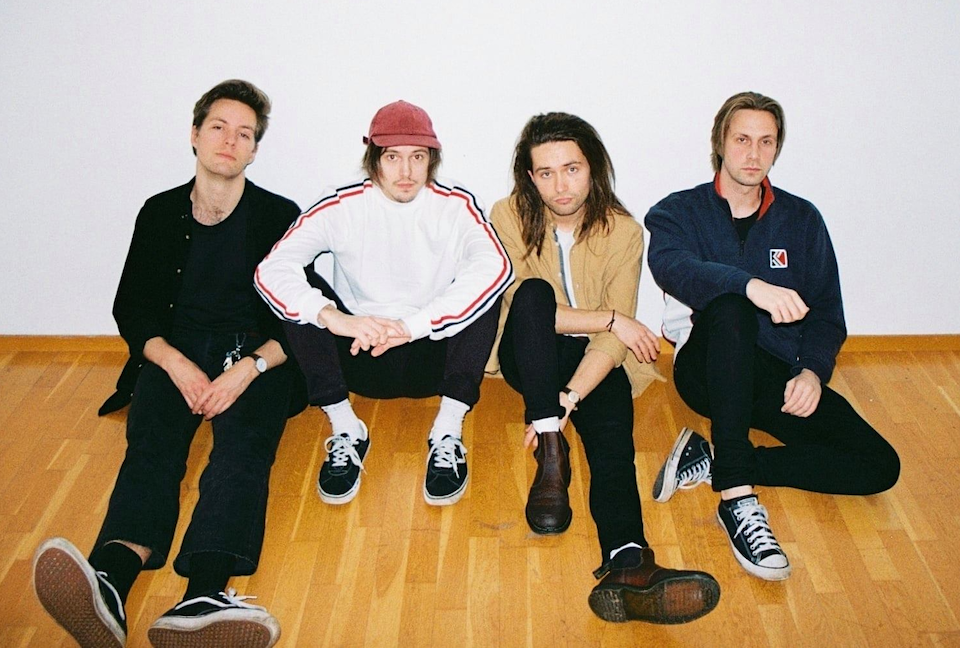 WHAT A DRAG IN THE UK
SUNHILL made last year a real productive one. They've managed to release an EP on Black Valley Records, perform a digital show at Festival Marvin 9.5, write new stuff and record a new EP at Nacksving Studios in Gothenburg.

Garage-quartet SUNHILL took what they had and made something out of it, even though the year moved slowly around them. Somehow the daily distractions where thrown out the window and suddenly they got the time to focus on the band. We talked to the drummer Jack about the upcoming show at The Great Escape Festival.

– We're really excited performing at Great Escape, for sure! The line-up is very broad sound wise from what we've heard. We found a lot of cool stuff shuffling through the playlist. So we're very stoked to show what we can add to the mix.

If it would've been a regular year SUNHILL would've wandered around the festival watching as many bands and artists as possible, and hopefully get to know some new friends along the way. And drinking a lot of beers of course.

When talking about the future the band have a lot going on.

– With the new EP being in the final stages of the mixing process, we got a lot of planning to do on how we want to release it. We're shooting a music video in a couple of weeks for the first single which is going to be a lot of fun and also a bit different from what we've done before. When it comes to shows, we haven't really booked anything with things being uncertain. But we have some plans to do something later this year, along with new songs being out. Like a lot of things these days, we'll just have to wait and see!

Don't miss out SUNHILL at The Great Escape Festival Online May 13-14!
FB - SUNHILL
Official Site - The Great Escape
Photo: Nils Lolk