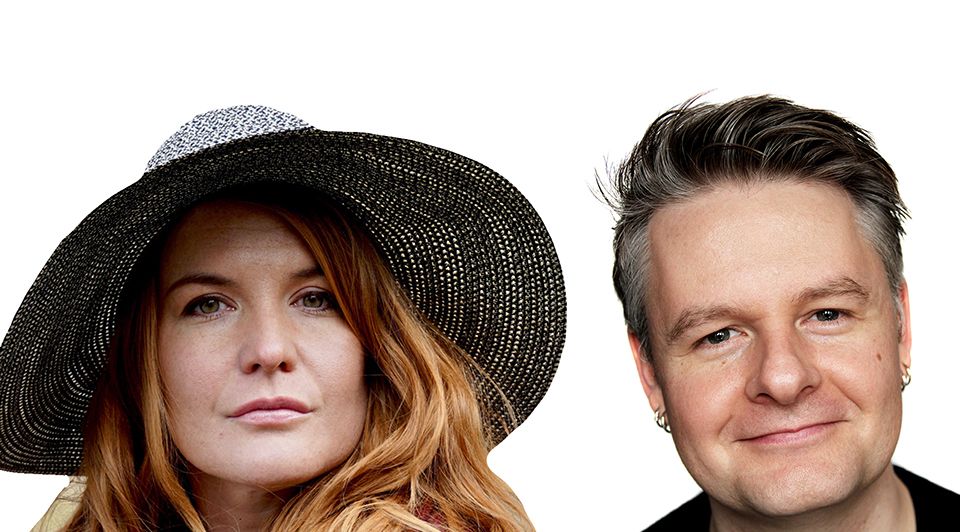 - We just have to be inventive and look forward
Our sixth episode of Viva Talks online is focused on radio, and what's changed in that area. We talked to Amie Borgar, Svenska Yle, and Vic Galloway, BBC Scotland, to get some insights on how listeners behavior has changed during the pandemic, how it has it affected programming and what they think will happen next.
We met Vic Galloway at Focus Wales last year, and has stayed in touch since. Vic's been broadcasting on BBC for years and beside being on the radio he's also a journalist and he plays music in the band Check Masses, and doing all sorts of creative stuff . And he has noticed changes.
– One thing that has massively changed is live music in the studio. Live sessions with more established bands, as Franz Ferdinand, Belle & Sebastian, and always new bands since we're often the first platform, has stopped. None of that is happening now, and last one we did was 16th of March, he explains.
But the new times is not only taking things away, it's adding up in other areas.
– People are turning to the radio in larger numbers and they want to connect more now. The live interaction with the audience has gone up, he says.
Amie Borgar, head of music at Svenska Yle, a bransch of the Finnish national radio YLE, has also seen changes in how they program music these days.
– We're prioritizing local music and some days it's up to 30%. I'm really happy to have added that amount of local music onto our playlists.
She's also part of the conference and festival Musik & Talang, and pleased they've done some live things on the radio. Even not live-live, they have done some almost normal-live things online.
– Yes, we did a big Zoom-party, and gathered all listenens in the zoom-window, with artists performing live.
Both Amie and Vic has thoughts about the future, and how it will affect the whole music game, and they both think we will see a new future. A changed one.
– This is not a change for a short period of time, it will be a change for a long period of time. We just have to be inventive and look forward, Amie says.
– People are gonna have to start to make digital art, both music and visual, for people to consume on their computer, Vic ends.
See the whole episode here: