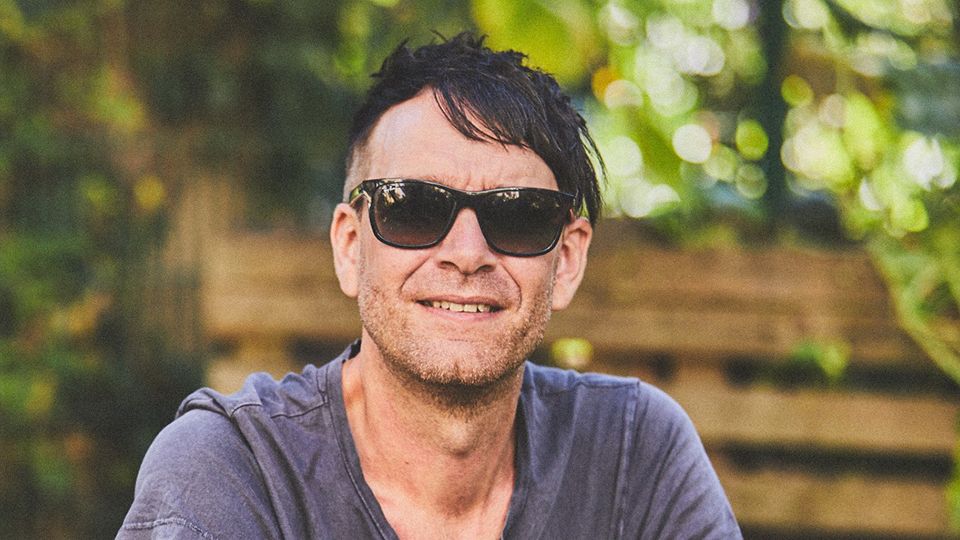 Get to know Messed!Up Magazine 
Messed!Up Magazine has been around for two years and started out as a two-piece based in Hamburg. Today, they are over 28 people working with the magazine all over the world. We had a little chat with Jimi Nilsson, who together with Julia Schwendner is one of the founders of the magazine.
Usually based in Hamburg, but during the pandemic forced to live in exile in Lerum just outside Gothenburg, Jimi is a genuine music researcher with an unhealthy passion for music as well as a former studio owner, drummer with a fairly good collection of old analogue synthesizers from the 70's. Messed!Up Magazine started as a local blog with the aim set to pass the other "two-man-run-blogs" within five years - and it took them six months.
– The goal is authenticity - to meet the bands IRL and take the pictures ourselves, Jimi explains.
Messed!Up Mag now have teams in Hamburg, Gothenburg, London, Manchester, Melbourne and at times a small crew based in Linköping, Sweden, but working mostly for Messed!Up in Stockholm. They cover 250-300 shows just in Hamburg annually and pulled off 100 interviews, 150 photo coverage and covered 14 festivals in 2019. In 2020, with Covid-19, they set a goal for one interview per week, but that was before Messed!Up Viva Sessions. When we reach Jimi Nilsson, he sounds a bit tired.
– It has been a lot of work this past week & weekend. But it's a lot of fun, he says.
With the pandemic cancelling all live shows Westside Music Sweden and Messed!Up Magazine found other ways of staying busy. Since April 1st we have recorded 10 bands on most of the Viva Sounds venues in Gothenburg, in what we call Messed!Up Viva Sessions. Jimi, with colleagues, have been in charge for all the technical aspects.
– I've worked out a checklist, it feels like I'm some sort of project manager for Melodifestivalen(Eurovision). But, it's always nice to learn something new along the way, he says
When we talk about Messed!Up Viva Sessions, Jimi tell us he has realized that it's more than just a good opportunity for smaller bands to get a professional video recording, but also an important meeting between people.
– Bands have been so happy to get this opportunity, it feels great to do this. It's a good way to break the social quarantine, you really get the feeling people want to talk, maybe more than playing, he says.
The next thing for Messed!Up Magazine is a collaboration with QTECH where they will cover some punk shows. We're looking forward to see the result!