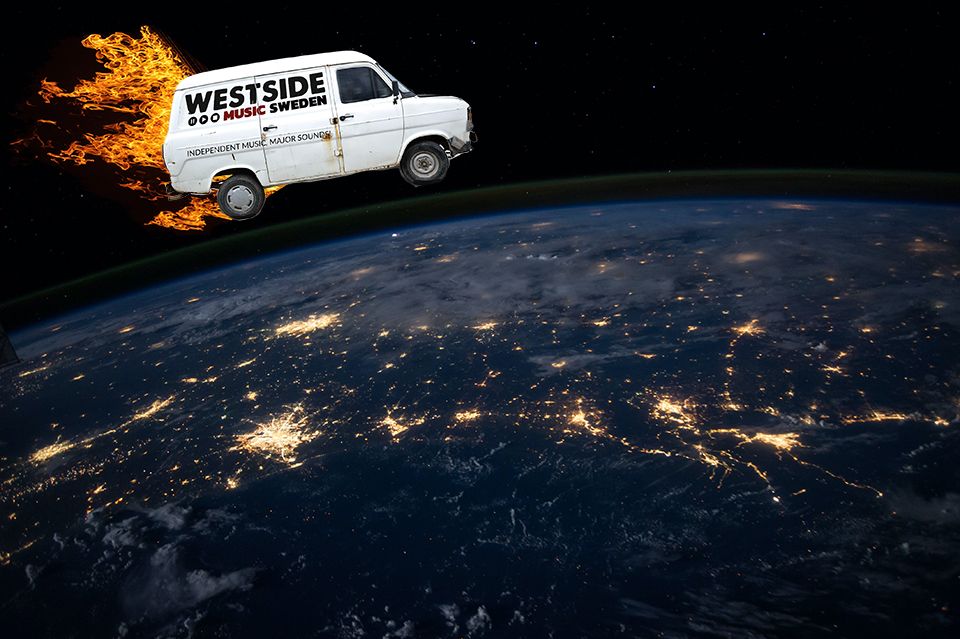 We got a lot at home
Hey 2021, what can you do to us that we can't already do ourselves? We're at it again and will take these coming 12 months on going in three directions - live, media, release. Let's see where this year might take us.

I fell in love with the smell of letters when tape-trading in the 90's. Of course this was tied to the excitement of getting stuff sent to me, and being active in punk rock and independent music doing a fanzine, I had a frequently full mailbox. Tapes to review, other fanzines to trade, mail from people sending me flyers or tapes filled with music from another city or country, who wanted me to send a mixtape from where I was back.
A year ago Westside Music Sweden was geared up to take on 2020, we had massive plans all focused on live action. Festivals, tours, shows, exchanges, and we were in a good spot being on the back of a successful 2019, which ended with an amazing edition of Viva Sounds. We have since the start as a small project in 2017 been a live player trying to facilitate relevant live opportunities and as such we met up with March 2020. Things changed, first to black and then into trying to make sense of all that darkness. And it feels like we did an ok job staying on point and still offering relevance to the community we represent, the west side of the music scene.
So 2021 is here and we can not call ourselves a live company anymore, at least not right now and at least not entirely. Which is a really good thing as we can do way more that makes sense now compared to last year. Being forced to adapt we started doing media, head on without brakes or knowledge we started up a few themes and slung out some 60 releases in these, pre-corona, untouched fields. For this upcoming year, we got more plans in that area and we'll also dip a bit deeper into the release game - and keep doing live any way that works.
So what do we got? What's the game plan and who's playing around here? First off our area got a gang of creative labels who can spot and cultivate talent, without looking at what others are doing. We also got some of the best venues and clubs in the country, maybe even the best ones, in different sizes so bands and artists can go step by step building both experience and audience. And we got the music. We got the new sounds, we got the songs, the bands, the artists. Hell, we even got the public support! We could brag a lot about what we got at home, and maybe that's one thing we gotta be a little better at? Why not as we probably have the most interesting music scene in the country and Gothenburg could be called the (indie) music capital of Sweden?

At Westside we'll split our action in three from now on, to work with Live, Media and Release. Live is an old friend and media has been with us for a while - so to have a better strategy to get new releases the attention they deserve seems about time. In this field we'll try to support in different ways and anything goes as long as it makes sense, so let's ride and just see where we end up. Releasing music? Give us a call. Even if all this digital funk does not smell, there's a whole lotta mail to work and the level of excitement is none less today.

And oh, we're 39 partners now.

Photo: NASA