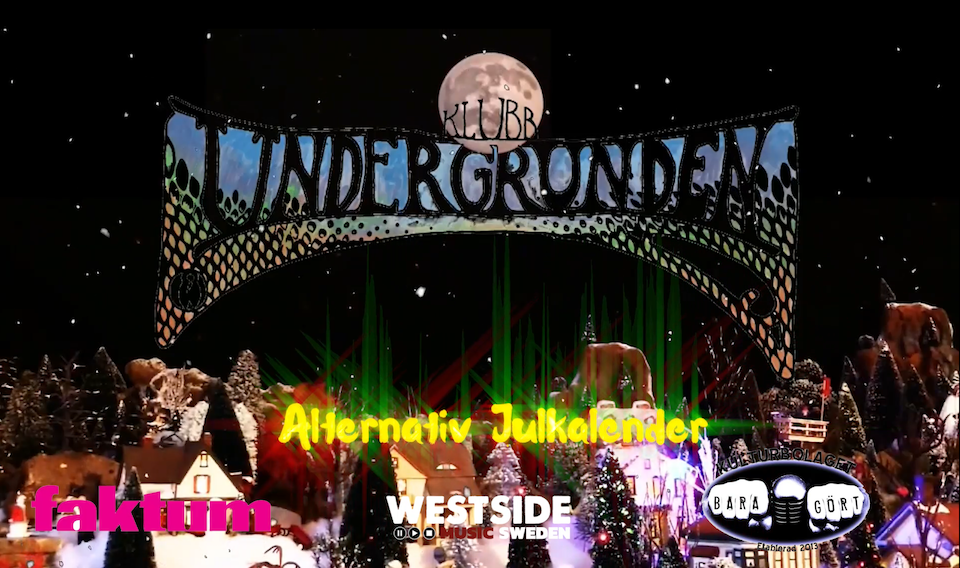 An alternative Christmas
Together with Klubb Undergrunden in Borås we've created your new favorite Christmas calendar, having all the goods in place - live music and unexpected greetings - all the way to Christmas Day!
The club's got a tradition to donate the revenue from its annual Christmas party to work against homelessness, but this year everyone's invited to a digital Christmas calendar to support those who have ended up in social exclusion. Here you'll see greetings from the likes of Patrik Arve, Emma Knyckare, Dregen and Alice Bah Kuhnke plus live shows from Union Carbide Productions, Spiders and Pale Honey, and plenty more.
The calendar is done in favor of Faktum Magazine, and if you would like to contribute to their work against homelessness, please swish (Swedish banks only) your contribution to: 1230399717 and mark they payment "Undergrunden".
Watch the latest episode here:
Find all the episodes here:
Klubb Undergrunden - Facebook

Faktum - Official
Kulturbolaget Bara Gört / KBBG Agency - Official