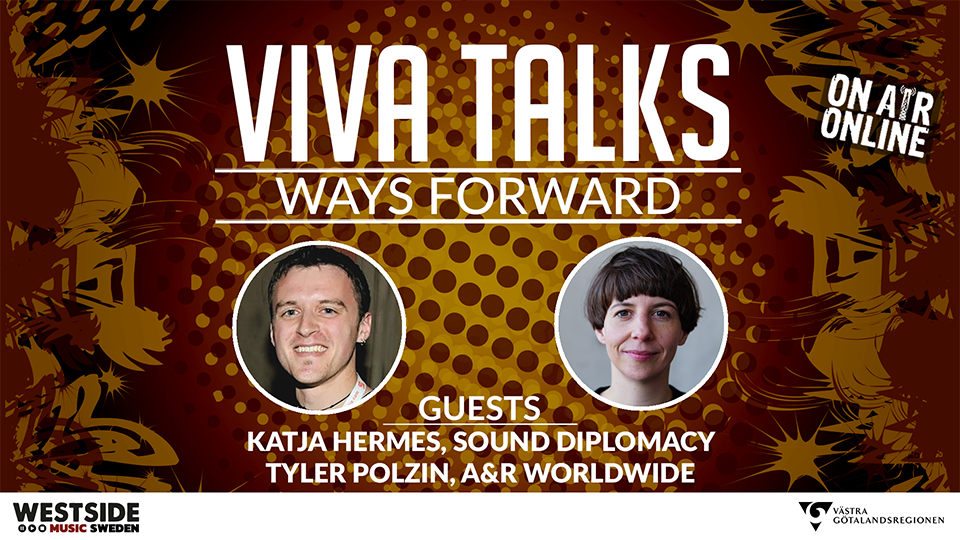 Viva Talks: Katy Perry isn't releasing a new single
How do you deal with the uncertainty surrounding travel when your business is focused on international festivals? Is now a good time for artists to release new music? These are some of the questions being answered in this conversation between Katja Hermes and Tyler Polzin.
In our third episode online we get to listen to Katja Hermes, Sound Diplomacy and Tyler Polzin, A&R Worldwide/Musexpo discuss adjusting to the new reality, ways forward and the possibilities that has emerged for upcoming bands and artists - and how important the human connection really is.
Usually, Viva Talks got the ambition to create a forum where the local music industry in Gothenburg and around can meet and exchange ideas with the international guests we invite, as a pretty decent music after-work. We've done it for some time, we love it and we had a great program planned out for the spring, but for the time being and for obvious reasons we're now bringing these chats online to keep business as un-usual.
Sound Diplomacy - Official Site
A&R Worldwide - Official Site
Musexpo - Official Site