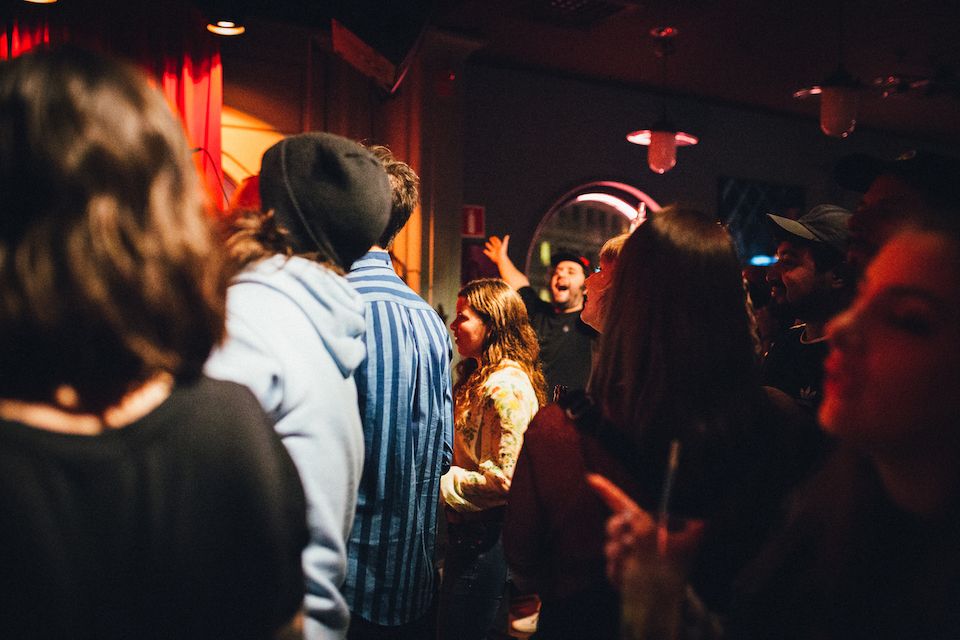 VIVA SOUNDS 5 YEARS
We're more than happy to announce the first four artists for Viva Sounds 2022! Welcome HOT BREATH, BOY WITH APPLE, 7EBRA and CLOUDSURFERS (NL)!

We're always looking for something a bit off the map, and yup, we got it. In the end we'll have a line-up of 30+ artists to Gothenburg doing 40+ shows in 10 venues - all part of our five year anniversary, the kid's running in all directions now! Tickets are on sale and there will be one ticket for the whole party, or one ticket for the night you wanna be in on it.

This year you can wear shorts in December and still don't freeze up moving between our stages. Viva Sounds will be all about Stigbergstorget and Andra Långgatan - with three new venues in on the party! Area Stigbergstorget means Musikens Hus, Oceanen, Fyrens Ölkafé and Hängmattan mixed up with newcomers Gathenhielmska Huset and Skeppet GBG. Per usual also bizzy at The Abyss, Holy Moly and Skivhandeln, all on Andra Långgatan, where Theatre 2Lång is the new kid on the block. Ten venues in all.
Get your ticket here.
Get you infos here.
Event here.

Taste the summer while it lasts. Let's go December!

Photo: Nikos Plegas