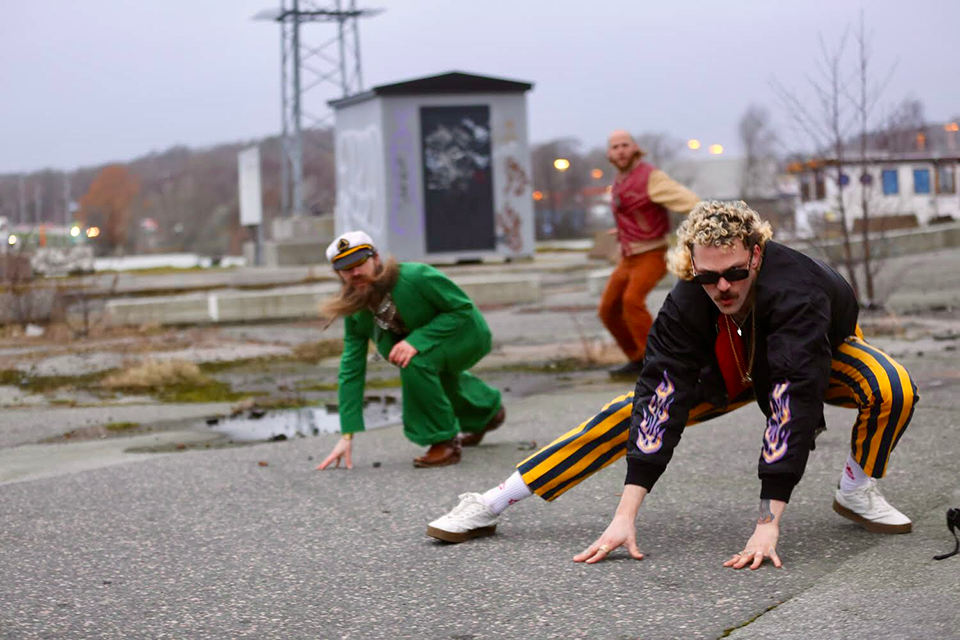 BOO BOO GOES DENMARK
Some music are just meant to be heard live, and the constellation of The Boo Boo Bama Orchestra and their "psychedelic cocktail boogie" definitely falls into that category. We got a chance to talk with singer Jack Öhman about their first venture to Denmark.

The Boo Boo Bama Orchestra are up for two shows just across the border. First up is 1000Fryd in Aalborg June 2, and then Loppen in Copenhagen the day after.

– I've been to a lot of gigs at Loppen but never played there myself so I'm really looking forward to it. Both venues are legendary. Also, it's always a great feeling to cram everything into a van, hit the road, and go play for a new audience, Jack says.

The collective was born on a tour in France with Jacks former solo project where he and guitarist Markus Bertilsson found each other. Once back on home ground, at Drömmarnas Kaj in the Gothenburg harbor, they joined forces with bass player Simon Andermo to start working on the foundation.

– Simon came from a lot of afro beat, so we put the songs we'd written through his filter, which made the sound more crooked and with different rhythms. Everyone has their own different influences and take on music, but it all really merges together. The pandemic sure got in the way of us playing live, but it also allowed us to write more and for the sound to really take shape, Jack says.

In the midst of fighting city plans to demolish Drömmarnas Kaj to build parking lots, the band also has plans for a lot of good things coming up this year.

– In July we play in Gothenburg and then on Midnight Light Festival in Vilhelmina, plus a bunch of other gigs this summer and autumn. We're also about to begin working on the album during the summer, but with a whole lot of other stuff happening - it has to come organically, Jack says.

If you're in Aalborg or Copenhagen - make sure not to miss out on this. If you're in southern Sweden - make sure to cross the bridge and catch this psychedelic cocktail boogie.