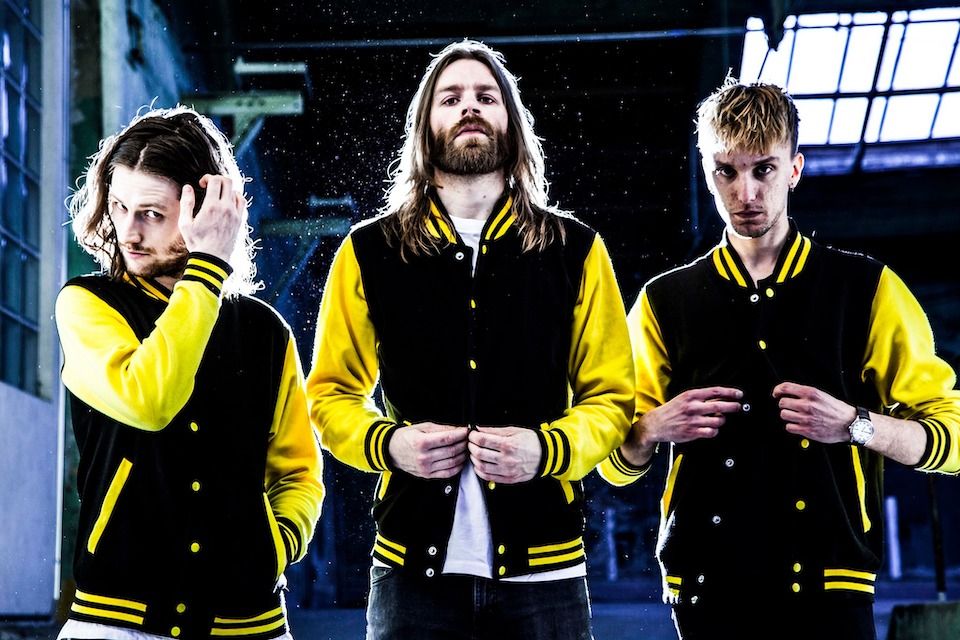 Una bolsa viene cargada de rock!
Time to cross the Atlantic for the land with tequila, sombreros and the most streams in the world – Mexico! Bottlecap from Gothenburg will represent Westside Music Sweden at Festival Marvin, CDMX, May 16-18, our third year proudly part of this event. We had a little talk with singer and guitar player, Gustavo Påhlsson.
So, El Gustavo, tu bailando y loca cucaracha, what's up?
– Everything's great, I'm at home waiting for UPS to deliver some of our CD's, they've should have been delivered yesterday, but they couldn't find my name on the package, so here I am, waiting.
You´re playing both at the Festival Marvin, CDMX and doing five shows outside Mexico City as well. How have you prepared yourself and what is your expectations on the festival and the tour?
– Well, we have rehearsed a lot, mostly very short but extremely intense, that's how we want it, a hell of an intense show! You always feel a bit insecure when flying with your gear so we hope it will arrive sound and well in Mexico. Our drummer Pontus has built a special case for both the guitar and bass. It looks awesome! Other than that we are looking forward to some nice and (hopefully!) warm summer weather. We're excited for the festival gig and of course the tour as well, keeping our fingers crossed no one of us will get stomach sick, haha.
It's Bottlecaps first time in Mexico, some of them have been to South America before, but they all feel this will be a bit different, in a good way. The other bands that will tour with them are Dresden Wolves and 3 Minute Riot and they all seem to be a good bunch of people according to Gustav.
– They have taken care of everything, even printing the shirts for the tour, can you imagine that? And, there is a beer coming out with our name on it! We feel like rockstars and nothing we expected to happen. Really cool.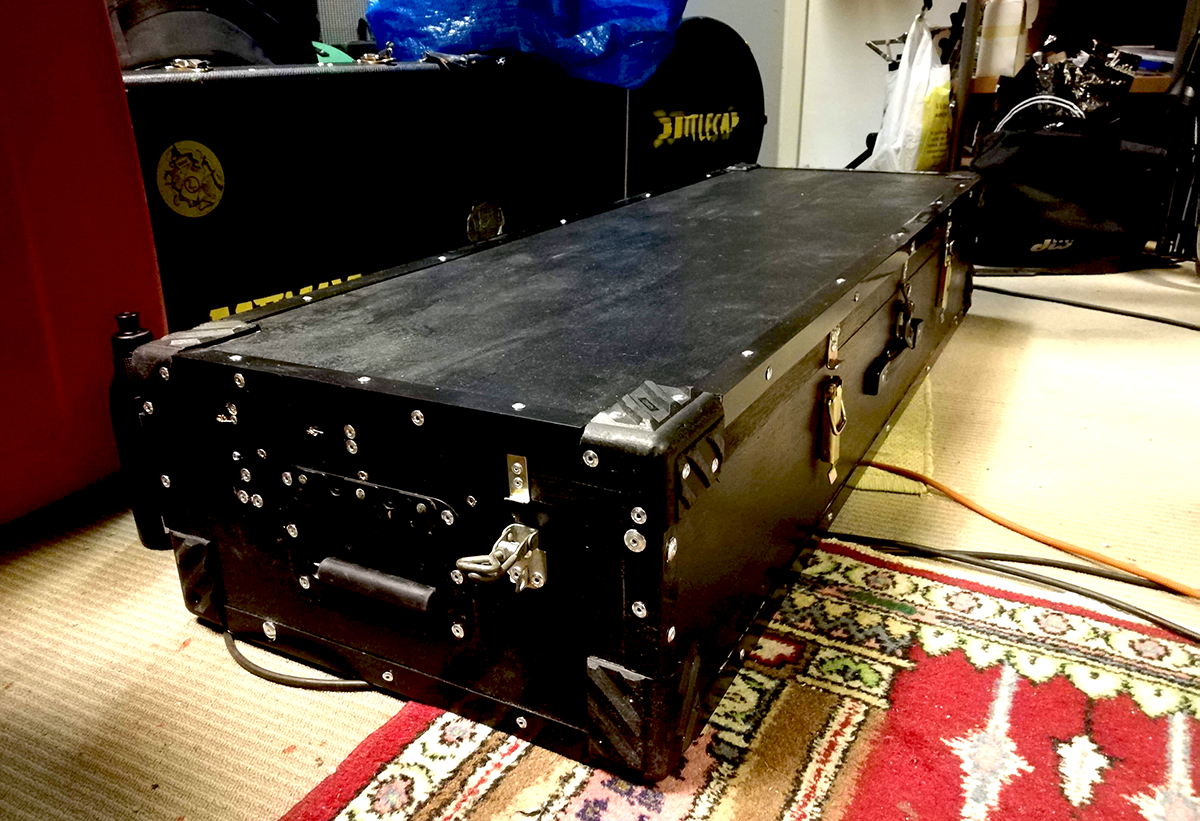 The homemade case made by drummer Pontus.
Bottlecap have had a busy spring with a single coming out, shooting a video and getting an album deal sorted with Zorch Productions.
– It's funny,we celebrate 11 years as a band and it took us 10,5 year to get a record out through a label, but now it's finally happening. The label debut will be out in September and one more single will be released this summer.
So why did it take you so long?
– Oh, guess we didn't have the right connections really, but after we played Viva Sounds last December, we meet Zorch Productions and yeah, here we are. It feels great.
Zorch Productions wasn't the only ones who had an eye on Bottlecap during Viva Sounds and they got the festival gig trough the show they did at The Abyss as well – as Festival Marvin were invited to spot any talent they liked. The last single "Off Pressure" was put out through Zorch and it's been well received with a lot of streams on Spotify.
– I think that's how you measure success nowadays?" Gustav responds.
We like to add that a festival invitation in Mexico might be ok as a measurement on success as well, and you catch them like this if you're on the other side of the Atlantic, the most beautiful ocean of them all, with some extra stuff, not announced, coming up as well —>
05.18 @ Festival Marvin, Mexico City
05.23 @ Más Sabe El Diablo Cultubra, Queretaro
05.24 @ Ummagumma Pub, Aguascalientes
05.25 @ Anexo Indepencia, Guadalajara
Links:
Bottlecap / https://www.facebook.com/bottlecapband/
NEW VIDEO – Off Pressure / https://www.youtube.com/watch?v=-l8uCJ87v2U
Festival Marvin – Mexico City / http://festival.marvin.com.mx/
Revista Marvin – https://www.facebook.com/RevistaMarvinOficial/
Violencia River / https://www.facebook.com/ViolenciaRiver
Dresden Wolves / https://www.facebook.com/dresdenwolvesband/
3 Minute Riot / https://www.facebook.com/3minuteriot/
Words: Püssygrinder LaGrange