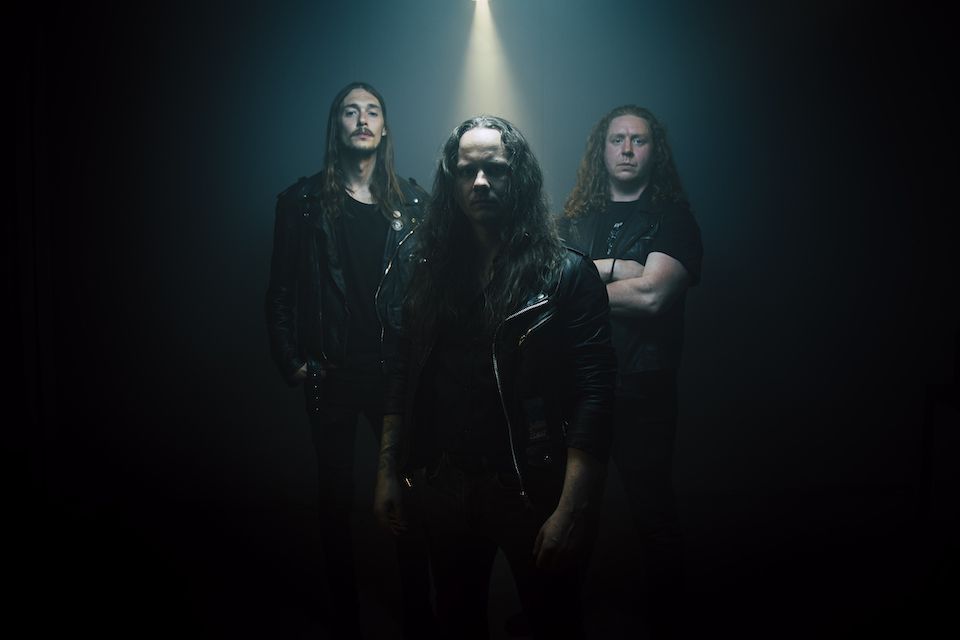 TIME TO FEAST
For fans of classic heavy metal there's a big chance that Nekromant, with recently released album Temple of Haal, will come to a city near you. However, perhaps not this time around as they head off on their first-time venture to the northern parts of Portugal for SWR FEAST on April 29-30.

Not having played live as much as they're used to last couple of years, Nekromant vocalist and bass player Mattias Ottosson explains the feeling of getting back in the ring - and doing so on a new arena.
– It's gonna be really damn fun. When you haven't played in a while you get back some nervousness about it, and things that used to go on autopilot needs to be re-learned in some ways. But as an ego-check I think it's for the better, Mattias says.

Having performed on both festivals and clubs around Europe they can certainly see a big difference in how they play out.

– A festival is more of a whole machinery - like a clockwork, while club gigs usually are more laid back. But attendees are at the same time more psyched at festivals than at regular club gigs so that's why I like them. It's always hard to know what to expect if you've not been to the festival before, but we've only heard great things about it from people who've been there, says Mattias.

As the head of SWR Feast Ricardo Veiga is still, 25 years down the line, eager as ever to make a grand comeback after the festival's two years of absence.

– This is our little baby and we really care and want the best of it. The driving force for everything we do is love, and with love comes dedication, commitment and trust. That's the way to create something strong, we truly believe in that. So our main focus is to gather our beloved Steel Warriors and make a hell of a party to celebrate our reunion again, he says.
After SWR Feast, Nekromant have a bunch of shows in the pipe line, with the next one being at The Abyss in Gothenburg on May 13. But despite taking some time off from the stage life - it was still time well spent, as they are way ahead on their next entry.


– Working on fresh material is the best thing there is and we usually work pretty fast when we get to it, so about 75 percent of the next album is already done. It's definitely more in the classic heavy metal direction and a bit away from doom, but it stands on the same foundation as we always had, Mattias says.