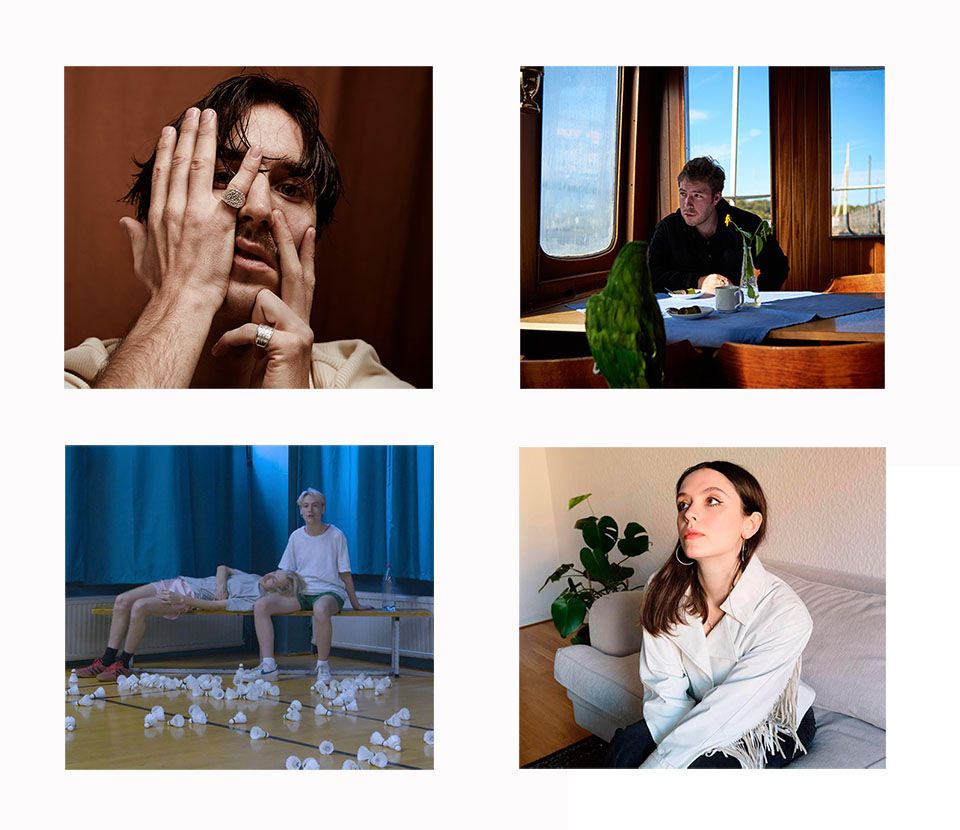 Time for a digital party
Låt Live Leva (Let Live Live) celebrates one year of streaming events with a festival happening on seven stages in five cities on the 10th of April - festival style with the program running simultaneously. We're curating Oceanen in Gothenburg, and pleased to present Michaela Åberg, Wildhart, Arvid Nero and Vita Bergen on our bill.
Låt Live Leva is a fine initiative of the artist agency Jubel, started up to promote artists and the live scene during the pandemic. The first edition was made March 20th last year and they have since done numerous events like that. Now, one year into this, they wanna celebrate in style with a full on, digital festival. 7 stages in 5 cities will have a live program and by normal festival standards, visitors can move (digitally) between stages, and somewhat special in this case, also move all over Sweden.
Cities and stages:
Gothenburg - Pustervik + Oceanen
Stockholm - Nalen + Södra Teatern
Malmö - Nalen
Borlänge - Dalapop Office
Östersund - Stuck On
There's also a festival studio where a host will guide you through the event, having guests, checking in at the stages and doing all sorts of fun and games. The festival will broadcast via Dramatix, where you also pick up your ticket. And seriously, 99 SEK for this is a bargain.
Line-up:
Vita Bergen
Michaela Åberg
Arvid Nero
Wildhart
Sarah Klang
Fricky
Cherrie
Gustaf & Viktor Norén
Ellen Krauss
Faal
Olle Grafström
Ladieslovehiphop ft. Napoles
Nadja Evelina
Ulrik Munther
Thuna
Tribe Friday
Saga Back
Alva
Bjoern
Broder Henrik Rapp
Ellen Sundberg
Kuda
The Photophonics
+ more to come
FB Event
Tickets - 99 SEK

All photos: press