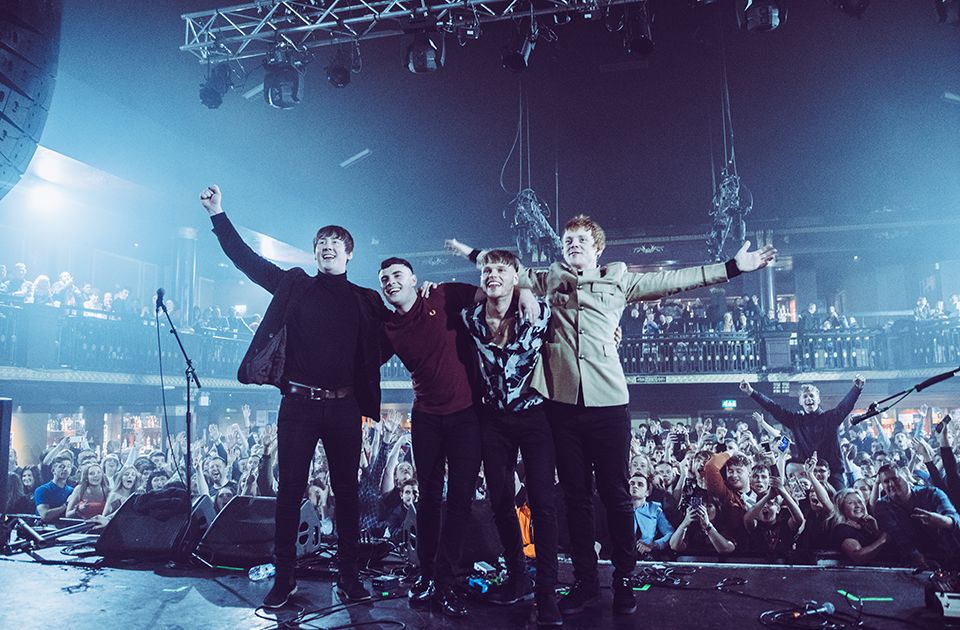 TIME FOR A CITY FEST!
For some years we've curated action during the Gothenburg City Fest, Kulturkalaset as we call it, and after a year off we're glad to be back. Friday 20th of August things will happen at our favorite venue, Pustervik, with some of our favorite bands and artists - plus two really good panels, because more is better than less.
At Pustervik we'll start with a panel on the glorious return of live music on Friday afternoon, before switching the live music on with The K's from the UK, possibly the most promising indie act on those island right now, along with electronica act Ljung and indie outfit Damen, both homebound. Come Saturday we'll do another panel, this time focused on Gothenburg as a music city - the past, the present and the future. Here's our schedule;
Friday panel - Back in business!
A year passed by, how do we get back in shape? A solid talk with Mikey Jonns from hyper active promoter/label This Feeling, in London, and Lena Ingwersen, project leader at Music Cities Network, collecting nine music active cities worldwide, based in Hamburg.
Talk is led by Christian Naumanen.
Friday - LIVE!
The K's - all in, all out, all the way.
Ljung - massively sounding dark electronica.
Damen - indie sounds with great EP released this spring.
Saturday panel - Gothenburg as a music city
Our city has been producing talents through the years and kept a vibrant live scene alive at the same time. Where were we, where are we and where are we going? Let's break this down with Anna Axvi, formerly at Live Nation and now at Göteborg & Co and Kim Abelsson, club runner, booker and promoter for the last 20 years, usually at Pustervik.
Talk is led by Ellinor Andersson.
Please note you gotta book a (free) ticket for these events. Tickets come in limited numbers, will be released Aug. 10th and are handled by Pustervik
It feels good to be back doing normal stuff, and with such outlandishness involved it's more, it's grrrrrreat.
FB-Event - coming soon
Pustervik - ticket drop Aug. 10th.
Kulturkalaset - official site