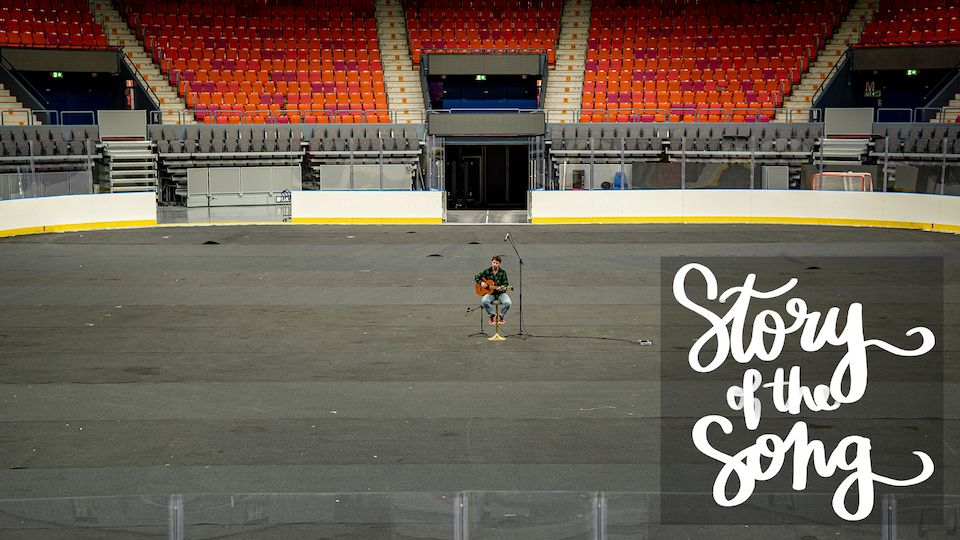 Nero fills Scandinavium
The Gothenburg wind usually makes the people in the city struggle a bit more than they deserve. However, Arvid Nero's The Wind is an emotional ride. We end this season of Story of the Song with a bang.
There's an episode of The Simpsons where Spinal Tap plays the Springfield Arena, but according to the staff it's problematic because "six days a week this place is a hockey rink". It's almost the same with Scandinavium Arena in Gothenburg, although this time the ice is covered, and we got the city's very own Arvid Nero in the middle.
Arvid is a songwriter moving seamlessly between genres. The words tells stories you can identify with and the whole thing is woven together by a melancholy highlighted by a voice that goes straight into the listener. The Wind is no exception.
– It's about trying to get close to someone or something, but instead you feel it slip through your fingers and you find it even further away, he says.
In some way that feels like a fitting theme for an empty arena. Thank you Got Event for making this possible. Please, find the video below.
Read the full interview with Arvid Nero at HYMN here.