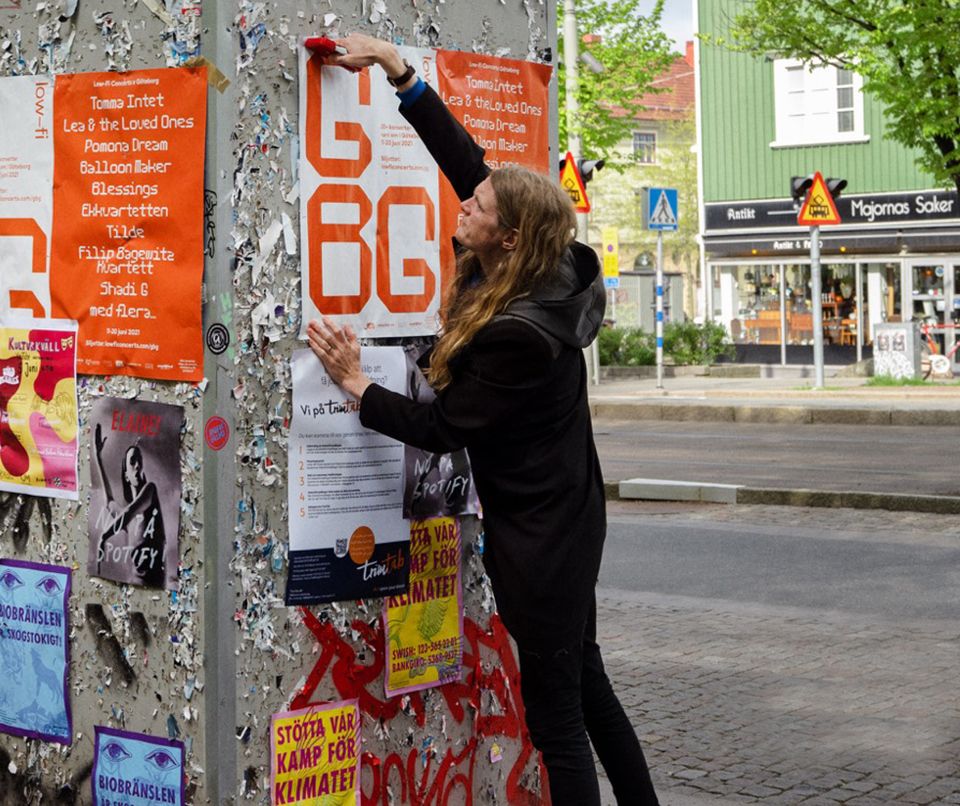 TEN. DAYS. OF. LIVE. SHOWS.
Low-Fi Concerts is riding into town with more than 20 artists in their posse. A community focused platform connecting artists and hosts with an audience to create unique, intimate, live music experiences in homes, gardens, cafés, galleries and any other non-traditional spaces you can think of. Timing seems good, and weird at the same time, so we had a chat with Ryan Cook and the Low-Fi gang about the launch, starting in Gothenburg obviously.

Ryan is not a new face in the world of music in Gothenburg. Formerly running things at Nordic Vibration and Thirst Trap Club among other things, he's now bringing Low-Fi Concerts from Denmark over the water. With ten days of shows, in a classic format, yet a new one, what's up?

– Well, Low-Fi Concerts makes it easy for regular people that want to host concerts and artists who wants to play live. It's all done on our platform and when the artist and host have agreed on a date and ticket price, they set up the show and sell tickets directly through us. The artist always receives the largest share of the ticket sales. We hope to see local artists to play more shows both locally and by going out and touring across the country.
Ryan says Low-Fi started in 2018 in Denmark with the aim of providing artists, hosts and guests with a safe space to meet, create and enjoy music together. Since looking at starting up in Gothenburg, in a pandemic, they were forced to postpone their launch twice - it was originally planned for March 2021 - and now it's finally time to make it happen.
– Yes, we are launching in Gothenburg between June 11th - 20th and will feature 20+ artists both at our own Low-Fi House located in Långedrag, as well as doing shows in people's living rooms, gardens, cafés, and even in an old school which has been turned into a hostel. Together with our hosts we have curated a lineup of artists and bands from all corners of the Gothenburg music scene, really showcasing the rich variety of local talent. We have everything: soul-pop, hardcore punk, jazz, r'n'b, folk pop, gothic new wave ; so there really is a concert for everyone. We are also teaming up with Creative Point to talk about discrimination and accessibility in the music industry. We believe that lifting important issues that are not often spoken about are also an integral aspect of Low-Fi.
So how would you say Low-Fi differs from your regular promoter?

– Low-Fi Concerts are unique experiences, with an atmosphere created between the artist, host, and the audience. Most concerts have between 20-30 guests, which creates an intimacy and closeness for every participant. Each concert is a different experience; there can be laughs, maybe a few tears, possibly some awkwardness, but there will definitely be connections and memories made.
We are welcoming Low-Fi and happy to say a number of Westside-related artists are part of the ten day bonanza coming up; Arvid Nero, Tilde, Tomma Intet, Erik Fastén and Manx. Even tho some of the shows are sold out, some have tix left - get them!

OFFICIAL SITE - TICKETS
FB PAGE
FB EVENT