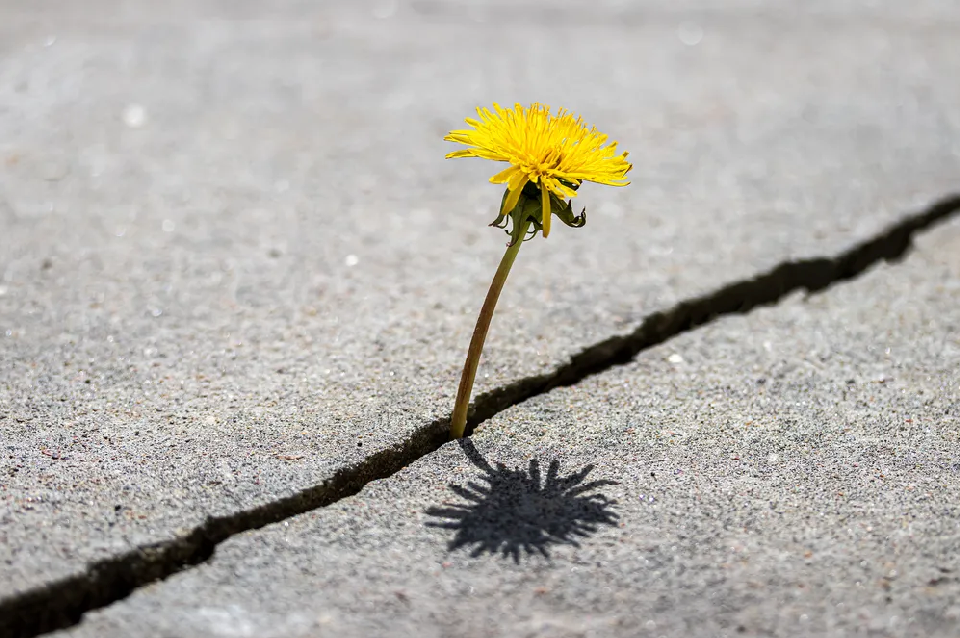 Through the cracks
Tricky to go on tour these days, they say. Never been easy, we say. The post-world sure has been a tough one, in many ways, with plenty of new problems to get around in the live game as in the real world. Still, there's things coming through the cracks.

You know it, you heard about it - change of behaviour, tickets moving slow, impossible to predict any outcomes, rescheduled shows, re-rescheduled shows, re-re-rescheduled shows, packed calendars and new tours coming in on top of it all. Saturation indeed, too many shows and not enough money. Inflation as icing on the cake. Big problems on the big scale.

However, those issues are not the main problems in the world we live in. The one we live in has never been easy, but it's probably harder than ever to even get shows, not to mention getting them with a decent fee, or a fee at all. Venues are harder than ever to reach, the influx of asks is constantly increasing making the used-to-be-easy-to-reach-venues the now-also-hard-to-reach-venues, which in all is making the re-start of touring a hard one for those doing the small tours on small budgets. That is, the ones who need it the most, the future of the whole game and the ones we usually work with.

All that said, we could not be happier to offer our support to those who still go all-in to make it happen. Those who won't take no for answer and who just need to go play to promote the new record, to keep the never ending building of a fanbase up, in short, those who need to play live to stay alive. Here's what's up from our side, presenting in all some 80+ shows. Ticket to ride anyone? Support the smaller outfits and the local venues everyone.


RYAN EDMOND - EUROPE
Feb 16th - March 11th
02.16 @ Melodybox, Stockholm, SE
02.24 @ Nefertiti, Gothenburg, SE
02.26 @ Bühne Blechwerk, Stralsund, DE
02.28 @ Freundlich und Kompetent, Hamburg, DE
03.02 @ Cielonoveno, Olten, CH
03.03 @ Radisson Blu, Andermatt, CH
03.04 @ Radisson Blu, Andermatt, CH
03.05 @ Le Blanc, La Tzoumaz, CH
03.06 @ Le Blanc, La Tzoumaz, CH
03.08 @ Frischzelle, Darmstadt, DE
03.09 @ Clubcann, Stuttgart, DE
03.11 @ Bar Bobu, Berlin, DE


LEACH - EUROPE
March 21st - April 21st
03.21 @ Proxima, Warsaw, PL
03.22 @ Vakaris, Vilnius, LT
03.23 @ Club Tapper, Tallinn, EE
03.24 @ On the rocks, Helsinki. FI
03.25 @ Utopia, Turku, FI
03.26 @ Olympia, Tampere, FI
03.27 @ Kantakrouvi, Oulu, FI
04.03 @ Backstage, Munich, DE
04.04 @ Crash, Freiburg, DE
04.05 @ Dynamo, Eindhoven, NL
04.06 @ Corporation, Sheffield, UK
04.07 @ The Warehouse, Leeds, UK
04.08 @ Islington Assembly Hall, London, UK
04.09 @ The Black Lab, Lille, FR
04.10 @ La Machine Du Moulin Rouge, Paris, FR
04.11 @ Im Wizemann, Stuttgart, DE
04.12 @ Cafe Central, Weinheim, DE
04.13 @ Gladhouse, Cottbus, DE
04.14 @ Zollhaus, Leer, DE
04.15 @ Ajz Chemnitz, Chemnitz, DE
04.16 @ Barrak Music Club, Ostrava, CZ
04.17 @ SO36, Berlin, DE
04.18 @ Bahnhof Pauli, Hamburg, DE
04.19 @ Pumpehuset, Copenhagen, DK
04.20 @ Musikens Hus, Gothenburg, SE
04.21 @ Slaktkyrkan, Stockholm, SE


FIREBREATHER - US
March 27th - April 22nd
03.27 @ Permanent Roadhouse, Los Angeles
03.28 @ Til Two Club, San Diego
03.29 @ Café Colonial, Sacramento
03.30 @ Ivy Room, Oakland
03.31 @ Coffin Club, Portland
04.01 @ El Corazon, Seattle
04.03 @ HQ, Denver
04.04 @ Reverb Lounge, Omaha
04.05 @ Reggies Music Joint, Chicago
04.06 @ The Sanctuary, Detroit
04.07 @ Rec Room, Buffalo
04.08 @ Alchemy, Providence
04.10 @ TBA, Philadelphia
04.11 @ Saint Vitus Bar, Brooklyn
04.12 @ The Summit Music Bar, Columbus
04.13 @ Portal, Louisville
04.14 @ Growlers, Memphis
04.15 @ Santos Bar, New Orleans
04.16 @ White Oak Music Hall, Houston
04.17 @ TBA, Austin
04.18 @ The Lonesome Rose, San Antonio
04.19 @ Ruins, Dallas
04.20 @ El Paso
04.21 @ Albuquerque
04.22 @ Phoenix


TWO YEAR VACATION - GERMANY
April 13th - April 23rd
04.13 @ Häkchen, Hamburg
04.14 @ Artheater, Cologne
04.15 @ The Great Range Teng Teng, Freiburg
04.16 @ Im Wizemann, Stuttgart
04.19 @ Albani, Winterhur
04.20 @ Feierwerk, Münich
04.21 @ Posthof, Linz, AT
04.23 @ Badehaus, Berlin

SPIDERS - GERMANY
April 17th - April 22nd
04.17 @ Markthalle, Hamburg, DE
04.18 @ Markthalle, Hamburg, DE
04.19 @ Astra, Berlin, DE
04.20 @ Live Music Hall, Cologne, DE
04.21 @ Schlachthof, Wiesbaden, DE
04.22 @ Felsenkeller, Leipzig, DE


FEWS - UK
April 26th - May 1st
04.26 @ Moth Club, London
04.27 @ Ramsgate Music Hall, Ramsgate
04.28 @ Rough Trade, Nottingham
04.29 @ Lending Room, Leeds
04.30 @ Yes Basement, Manchester
05.01 @ Exchange Basement, Bristol