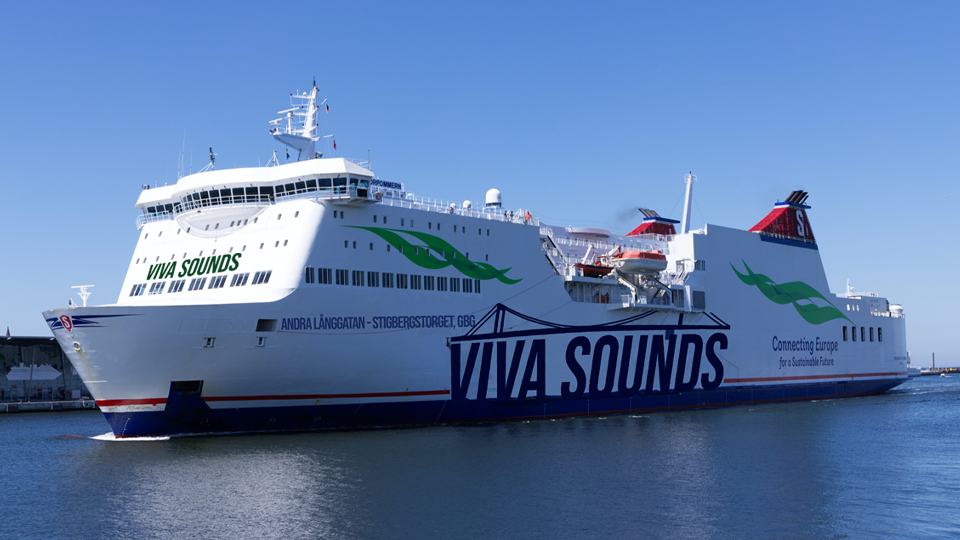 THE SHIP IS COMING IN
2017 is long gone, still the first year of Viva Sounds (called Viva Gbvb for reasons you'll never understand) is not that far off. Still doing things same way, just a bit different in size and scope. Time to get ready for a blasting first weekend of December, same procedure as last year.

We started this only as a test - would it be possible to gather people around music for a day? In Gothenburg, and without any big names on the bill, would that work? Turned out it did, and more so, it was fun. Good things tends to get a life of their own, Viva Sounds definitely so. The following years saw the event grow in numbers, more bands, more stages, more people involved, more guests invited, just more on basically everything except money. We kept venues free most of times and kept tickets low, too low for our own good, but we know where we're from. Don't regret a thing.


2023 is here, everything is up again, but not in a way making the festival hard to get. In order to climb stairs comfortably you take one step at a time, and you make sure you take them same pace as the people you're with. So, two new venues this year, conference happening over two days, not one, plus a pre-party on the Thursday, that's it on the news front - the rest is working in the normal order. We book as many cool acts we can, we keep the prices as low as we can, we bring in some friends to operate the machine and we will bring smiles, shows and sticky floors. Get in, you're welcome!
Our conference will be built on some 15 talks and have people from Sweden, Denmark, Canada, USA, Spain, Norway, Latvia, Germany, Mexico, Ukraine, Portugal, Hungary coming to town. Per usual we won't hold court in any conference facilities at all as we go back to Andra Långgatan to present the context. In all we expect some 150 delegates in. Announcements, topics, infos coming from Nov 1st and onwards.

Line-up; so far;
Skraeckoedlan • KÅRP • Firebreather • Adwaith (UK) • Eradikated • Julianna Riolino (CA) • Lova • FABRÄK (DK) • Lille Venn (NO) • Svart Ridå • Louien (NO) • Mary Anne's Polar Rig • Moto Boy • God Mother • Nemo Sparding • Schizophrenia (BE) • Svart Katt • Upploppet • The Hanged Man • Blodskam • Hollow Ship • Fiona-Lee (UK) • Hands Off (NL) • Octolab • Water & Wine • Charlie Harlow • Alicia Toner (CA) • Molnet • Kerosene Kream

Tickets, infos, line-up, all things;
OFFICIAL SITE