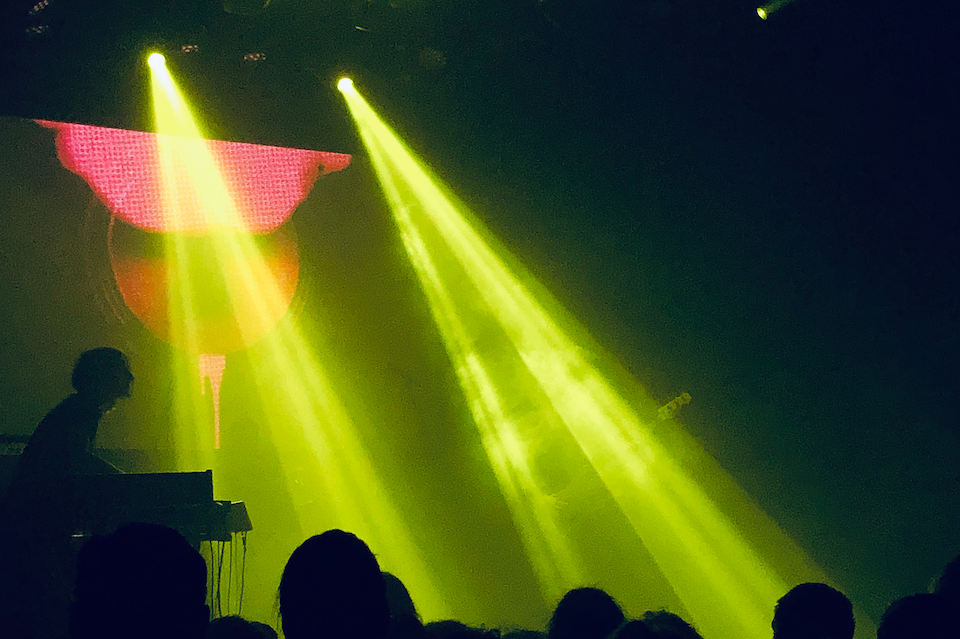 The road to Roadburn with the Exorcist GBG
The Exorcist GBG made a string of shows in Europe, fueled up by steam, moods and all the strange things in between, and finalized their trip at Roadburn Festival – here's some words on it!
Last time we saw The Exorcist GBG was when they played at the Viva Sounds closing party together with Pale Honey in December 2018 at Pustervik. Now it's time to enter the Green Room stage at Roadburn, Netherlands. I try to squeeze through the doors into the venue to follow the evening's hypnotic gig, but the venue is very crowded and it is hard to get a good spot at all.
Tomas "Tompa" Lindberg from At the Gates has been this year's curator at Roadburn which he called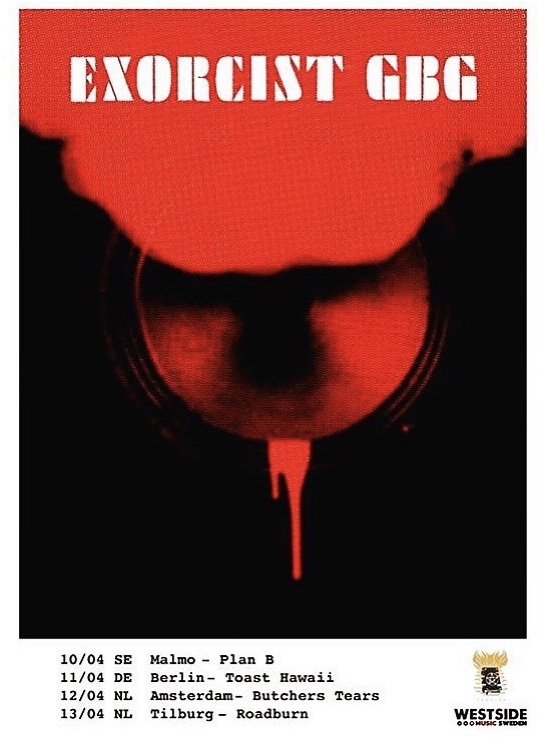 "The Burning Darkness", and The Exorcist GBG was invited, together with Uran Gbg and Fontän because they all share some members and makes a nice gang.
The band started with a shorter tour in Malmö and went via Berlin and Amsterdam. Westside Music Sweden has supported the tour so that's why we meet up in the band's dressing room right after the gig. The band consists of keyboardist Vesslan, bass player Osynlige Mann and drummer Tentakel. I get to share a few minutes with Tentakel and he says that the short tour has been nothing but success. "The audience have liked us and the gigs have gone well, no direct major incidents"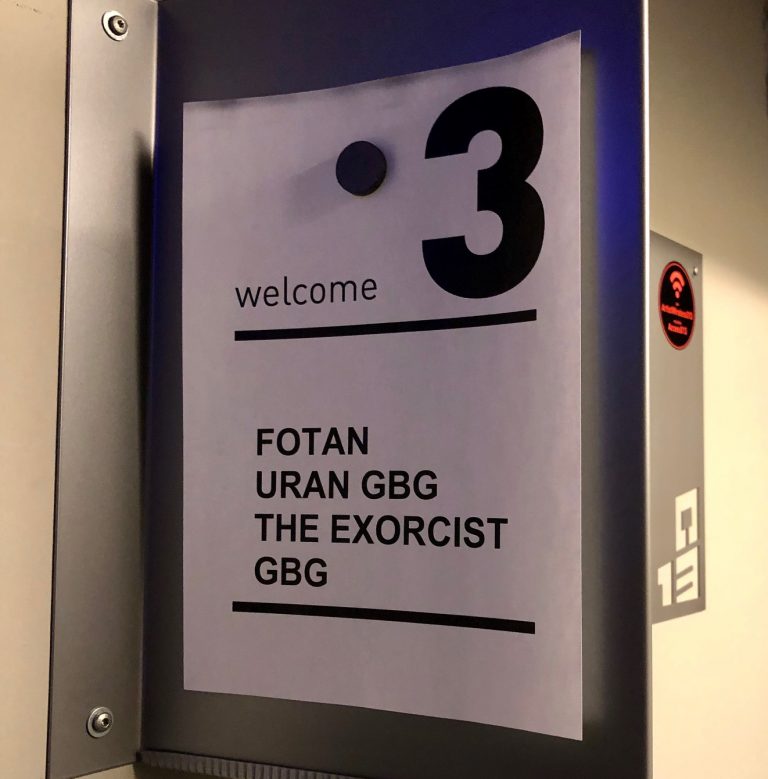 How has the mood been in the tour bus?
"Well, it´s been a fight here and there… Haha, nah, jokes aside but one or two shoes has flown in the air, mixed with bad jokes and some deep conversations along the way, as it easily becomes when you sit too many hours in a van. Then the brakes of the car has been unreliable so we'll see how it goes on the way home."
The Exorcist Gbg began as a breakaway group from the Uran GBG collective and they wanted to sound like a mix of ABBA and Kraftwerk, but with a lot of improvised stuff. I notice how the audience really digs the music during their set.
What do you think about the gig?
"It started with a bit of unwanted noise, there was some cord or something that didn't really want to work but we sorted it out, so it felt alright in the end. And glad to get that vibe and positive response from the crowd, we're happy. Now it's just to reload before the Uran gig." he says and looks a bit tired. "I may have a little powernap or something"
Uran will take the main stage a few hours later and will finish Saturday´s line-up, we hope there will be a little more sleep for Tentakel, before starting the long drive home on Sunday
Facebook: The Exorcist GBG
Video: Hero
Words and Photo: Püssygrinder LaGrange