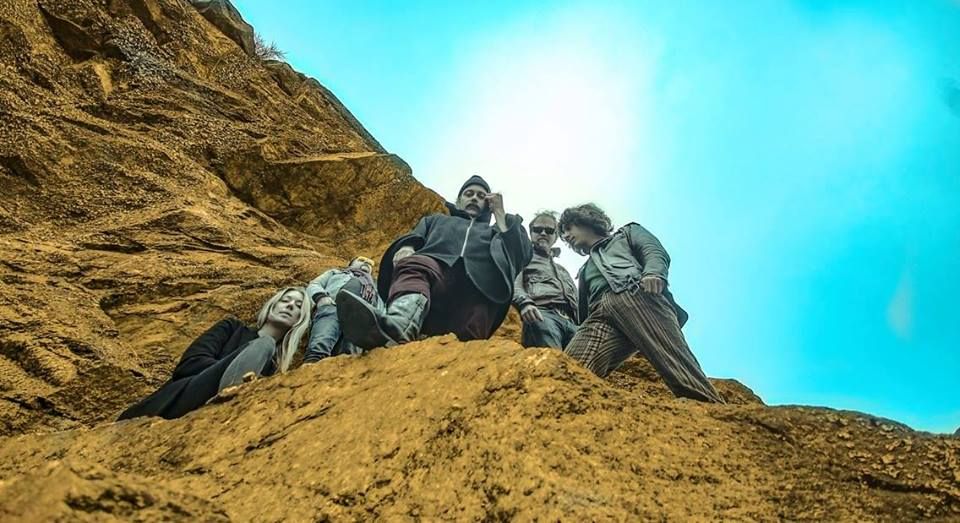 THE FUTURE REMAINS, ALWAYS
Hollow Ship, and their album Future Remains (PNKSLM Recordings) is nominated for the Rock of the Year award at Manifest 2021!
– This nomination is a much needed motivational boost, says Lisa Kylsberg, member of Hollow Ship.
The Manifest Gala is Sweden's only independent music award, with prizes in 22 different genres for creative works produced the previous year. The Manifest Gala is put together by SOM - Swedish Independent Music Producers and has been held annually since 2003. We talked to Lisa Kylsberg about the nomination.
– We released our album in April 2020 – a tough year for anyone to release an album since all shows got cancelled and many of our fellow musicians suffered immense economic and emotional loss, Lisa says.
About the nomination and what it might mean she continues;
– We are very happy to be nominated and we hope the album has given our listeners some joy in quarantine. The future remains and we are excited about getting back on stage to celebrate our album with people once the venues open up again.
We sure hope we can watch Hollow Ship on stage as soon as possible, and crossing our fingers for the following releases at The Manifest Gala February 26th in the meantime:
Ett Dödens Maskineri - Punk of the Year - Suicide Records
Katthem - Punk of the Year - Welfare Sounds & Records
Electric Hydra - Metal of the Year - Majestic Mountain Records
Novarupta - Metal of the Year - Suicide Records
Hollow Ship - Rock of the Year - PNKSLM Recordings
Kristofer Åström - Singer-songwriter of the Year - Startracks

FB - HOLLOW SHIP
OFFICIAL SITE - MANIFEST
Photo: Hollow Ship