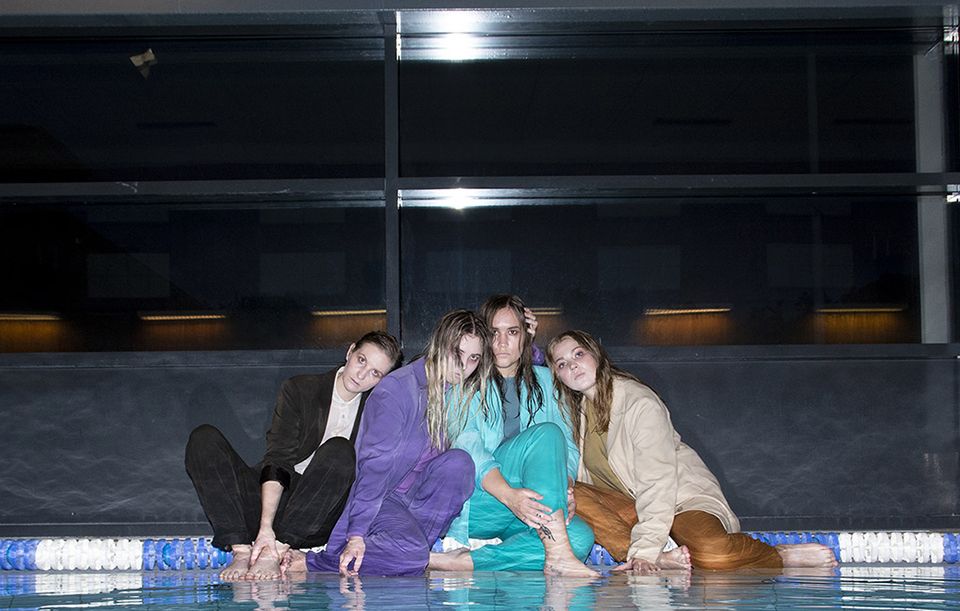 KATTHEM - PUNK OR PUNKY?
Katthem and their debut album Vackra Lögnerskor is nominated for "Punk of the year" at The Manifest Gala 2021. Something the band is amped up about.
– If we win, we can once and for all embrace the punk genre, as people usually just call us "punky".
The Manifest Gala is Sweden's only independent music award, with prizes in 22 different genres for creative works produced the previous year. The Manifest Gala is put together by SOM - Swedish Independent Music Producers and has been held annually since 2003. We asked the band some about that, and what they make of being nominated.
– It feels good to get recognition for something we put a lot of time and soul into. We think the record is the bomb, the band says.

And talking about their label, Welfare Sounds & Records, it's clearly a team effort.
– Welfare stepped in as saviors when we needed a new label! They do a great job with things we think are less fun - like planning, deadlines and logistics. We also got a grant through them and were able to do vinyls for the first time! Above all, Ísak Ásgeirsson at Welfare has been a huge support in the process of the album.
We happily call it punk and we wish them good luck - and will also cheer for the following on on February 26:
Ett Dödens Maskineri - Punk of the Year - Suicide Records
Electric Hydra - Metal of the Year - Majestic Mountain Records
Novarupta - Metal of the Year - Suicide Records
Hollow Ship - Rock of the Year - PNKSLM Recordings
Kristofer Åström - Singer-songwriter of the Year - Startracks
FB PAGE - KATTHEM
OFFICIAL SITE - MANIFEST
Photo: Greta María Ásgeirsdóttir