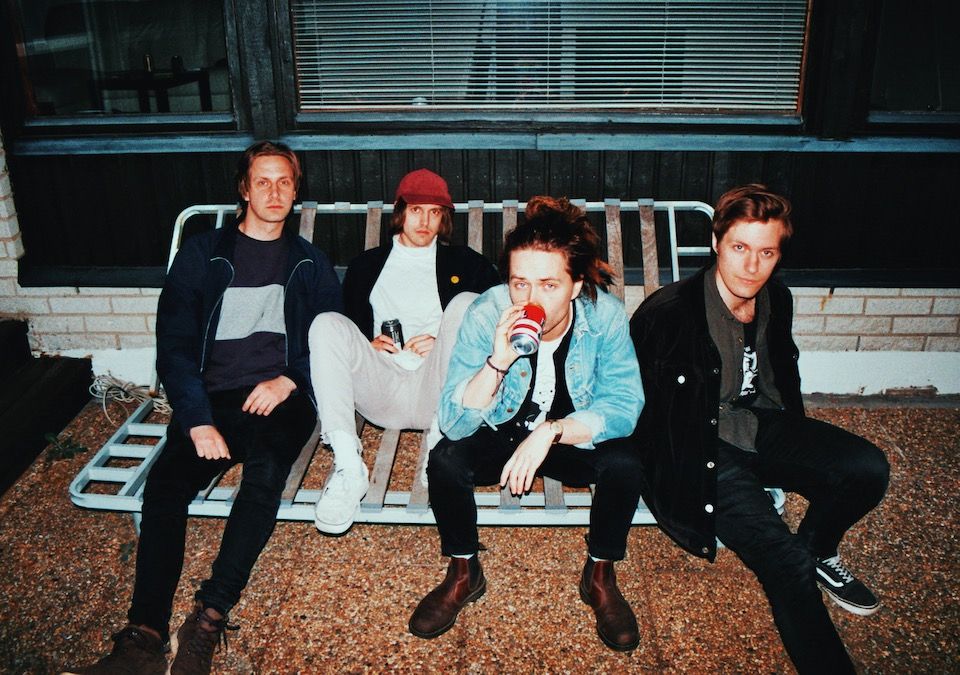 FROM A BARN TO MEXICO
SUNHILL started as a band back in 2015, playing some kind of dirty garage, punk, pop with smooth melodies. The first EP was recorded in a barn in their hometown on an island in Sweden. Now the Gothenburg-based band is about to release their second EP "Spot in the shade"on Black Valley Records.
This time the music is not recorded in a barn, but still recorded and produced by the members of the band. Before the release of the EP they will play a digital show at the Mexican Festival Marvin. We asked the band some questions about this.
What has been your main focus this special year, how have you spent your time?
– Our plan, before everything went crazy, was to release music and write new material. Luckily we had the pleasure of doing one show for just a few people before lockdown. We have focused on writing new stuff during the whole year, and also, we released a new track this summer. We recently reissued some songs as well. The main focus this year though has been to complete our upcoming EP and get it released on Black Valley records. The first single Sunday was released on November 15, along with a new music video, says Jack Petersson.
When we asked about the digital concert-concept the band is carefully optimistic about their online debut:
– I guess we have been avoiding that a little bit, but this feels like a great digital concert debut. We will probably do 10 push ups before entering stage, in order to get energy from each other during the show, says Jack.
When talking about plans for the near future the band seems to have a lot going on.
– We will release a new song from the upcoming EP in December, and the whole EP will be released in January. We hope to do some kind of release party, but since this whole virus situation is still going on, time will tell wether it will be a physical event or not. We are working on new songs, and thinking about doing our next recording in a professional studio, instead of recording in our rehearsal space. Maybe we will have to skip the DIY- thing this time, Jack finish.
Festival Marvin will go digital on november 26, 27, 28.
SUNHILL - Official
FESTIVAL MARVIN - Official