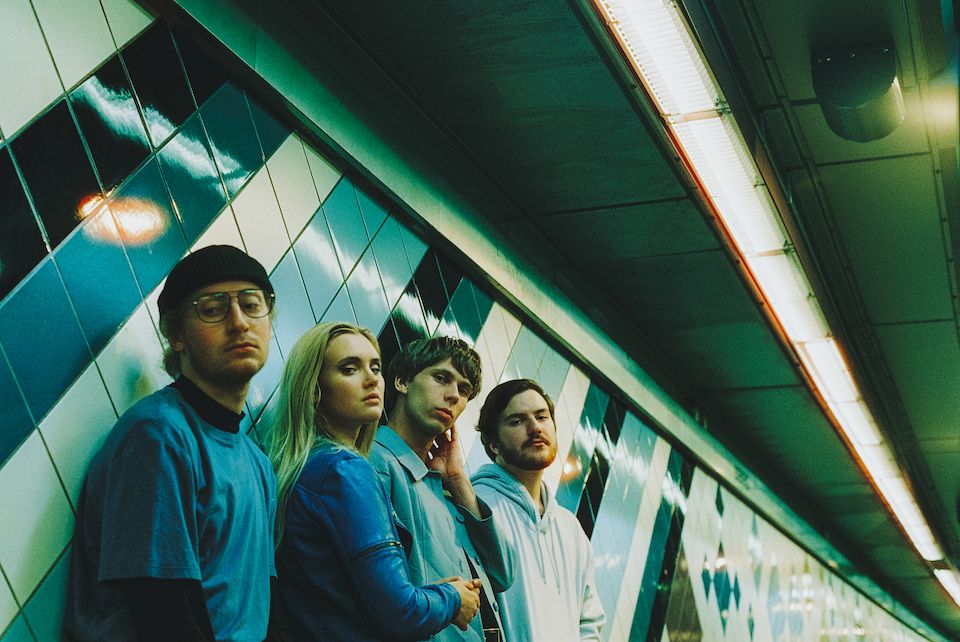 ELEGANCE AT FESTIVAL MARVIN
Beverly Kills is the band with the brilliant name that recently released their debut EP Elegance in a State of Crisis on Gothenburg based Welfare Sounds. The music sounds like depressing indie rock, although in a good way of course.
Just a few months after the corona virus broke out they played at a drive in concert in Gothenburg, streamed at a giant screen for just 50 cars honking their horns as applause. Now they will play a digital concert again, but this time at Mexican based Festival Marvin.
What have you been up to this special year? What has been your main focus?
– Well, this wasn't exactly the scenario we had in mind at twelve o clock on new years eve, haha! Our main focus was to release our debut- EP, and to be touring a lot. But we had to switch focus from touring to do live streams and streamed live sessions instead. We managed to do two live shows in front of a real audience though. A part from all this we have started writing something that might end up as a full length album in the future. Also, we released a new song, and a music video! So we have done quite a lot this year anyway.
Beverly Kills started doing streamed concerts pretty early this year. As mentioned above, the band did a splendid concert at Frihamnen in Gothenburg.
– It was a very beautiful experience. It's always nice to be involved with Welfare Sounds, and even more so, since they were the hosts of the concert. With the heat from from the pyrotechnics, the audience didn't feel too far away.
This time the streaming will be from Mexico City, and to do a show at Festival Marvin means that the whole world might be watching Beverly Kills play.
– It's hard to take in! We are happy that Festival Marvin wanted us to play and that they see us as a band worth showing to the world. We hope that this will lead to more collaborations. A dream would be to go to Mexico sometime, and do real live shows.
Do you have any connection to Mexico?
– Alma used to work at a Mexican restaurant in Gothenburg, but I think that's about how far our connection to Mexico goes. The band Bottlecap told us a lot of good stuff from their trip to Mexico last year, so our impression of Mexico is very good so far!
Beverly Kills has a lot of plans for the future. They hope that the world will go back to normal so that they can throw themselves in the tour bus and compensate for all the gigs they missed out this year.
We sure hope that will happen soon.
Festival Marvin will go digital on november 26, 27, 28.