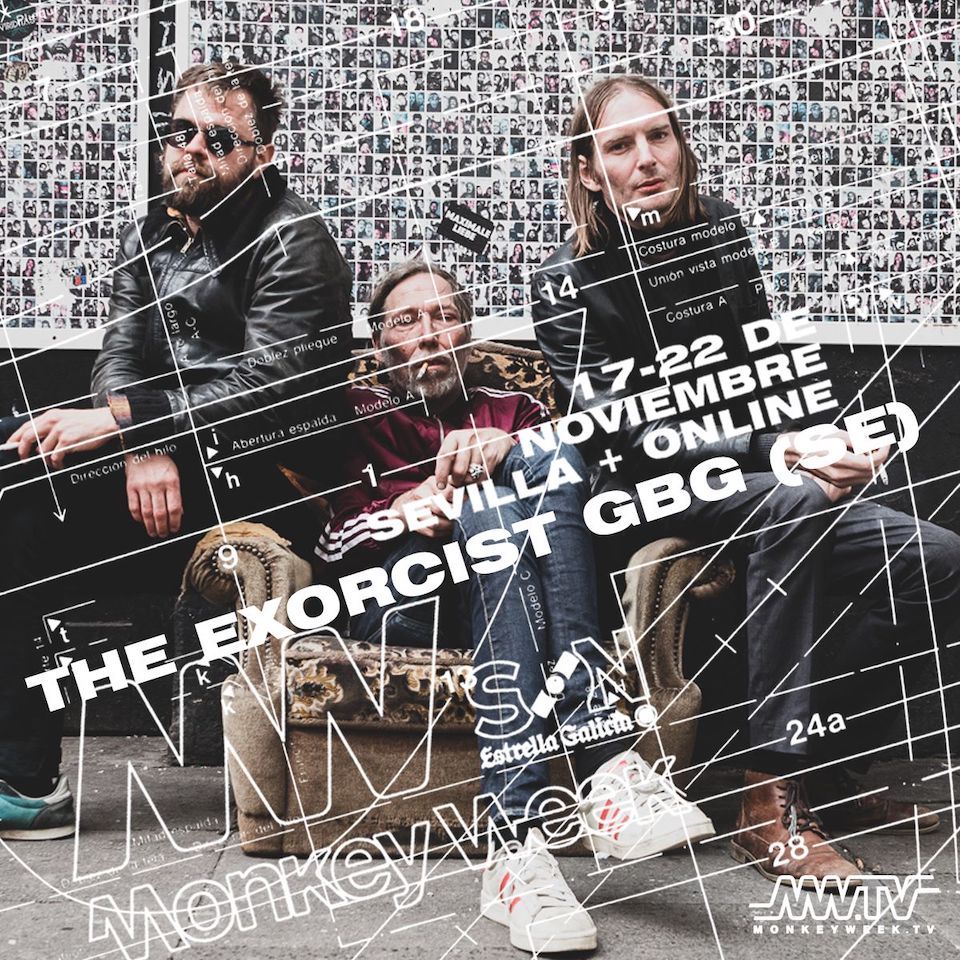 LET'S DRIFT TO MONKEY WEEK
Another year, another great festival, same-same but different - still the troopers of Monkey Week will be doing part of their program live. From our end we're cool just being part of their online activities which contains panels and workshops as well as live shows.
Sevilla, Spain, a home for football, great food, a huge cathedral, great weather - and Monkey Week. The independent event moved from the coastal city of El Puerto de Santa María to the Andalusian capital in 2016, and instead of losing their roots, they grew. Usually a chaotic, fun, lively event happening around Alameda de Hércules spreading enough sounds to fill your ears for a year, this year will be no different, only on a different platform but in a similar format.
Since having acts on site in Spain since 2015 onward, we're happy to have The Exorcist GBG following path this year. A unique show recorded in a garage in the middle of Västra Götaland turned out to be the perfect setting, with invited guests wearing masks dancing to the in-sound. Nothing's shocking and the band is looking forward to be part of the event.
– We're proud to be a part of this years Monkey Week but we're even more proud of being The Exorcist GBG, says Osynlige Mann.

For a band that's been going for some time, their motivation to keep up is still strong, and they know what they're doing but really not knowing where it's going.
– We treat musical boundaries as rubber bands and stretch as far as possible without breaking them. We're slowly drifting off the road in the live set and not knowing where we're heading is the thrill of it. Life in the middle of the road is almost always boring, Osynlige Mann states.
A better place to start drifting than Monkey Week is hard to figure out. Catch the band digitally during this years festival, Tuesday 0.35 and Sunday 19.05 on the official YouTube channel below. Find more fun by #MW2020 #MWTV #familiaMonkey

MONKEY WEEK - OFFICIAL SITE
MONKEY WEEK - YOUTUBE
MONKEY WEEK - FB
THE EXORCIST GBG - FB