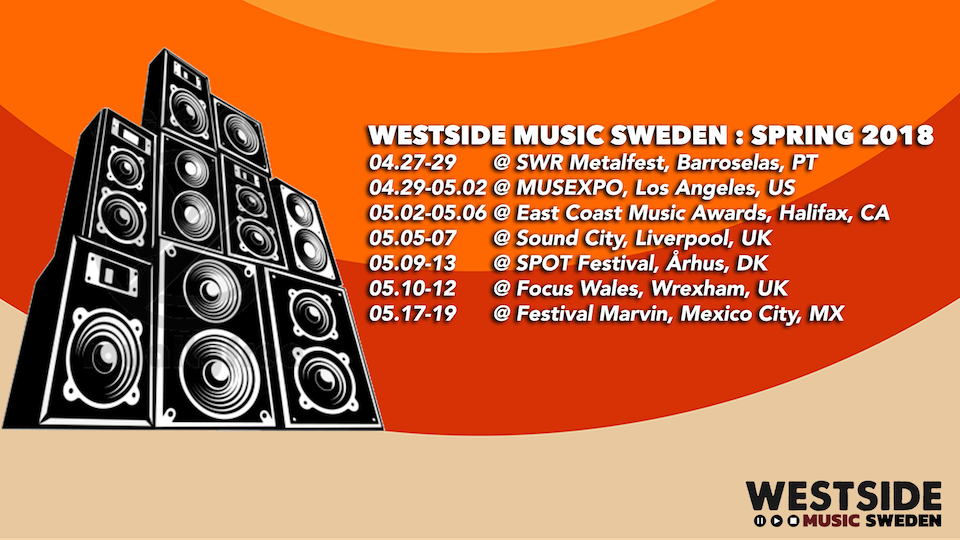 Spring getting busy!
Action, only a few words.
Festival season got us scheming with SWR BARROSELAS METALFEST, MUSEXPO, East Coast Music Association (ECMA), Liverpool Sound City, SPOT Festival, FOCUS Wales and Festival Marvin CDMX – where we'll be slinging sounds from from We Dream Alone, FIREBREATHER, The Bongo Club, Easy October, Tilde Hjelm & The Desert Orchids, Topplock, Orkan, Two Year Vacation, ANNELIE and Linn Koch-Emmery to the masses! Damn!