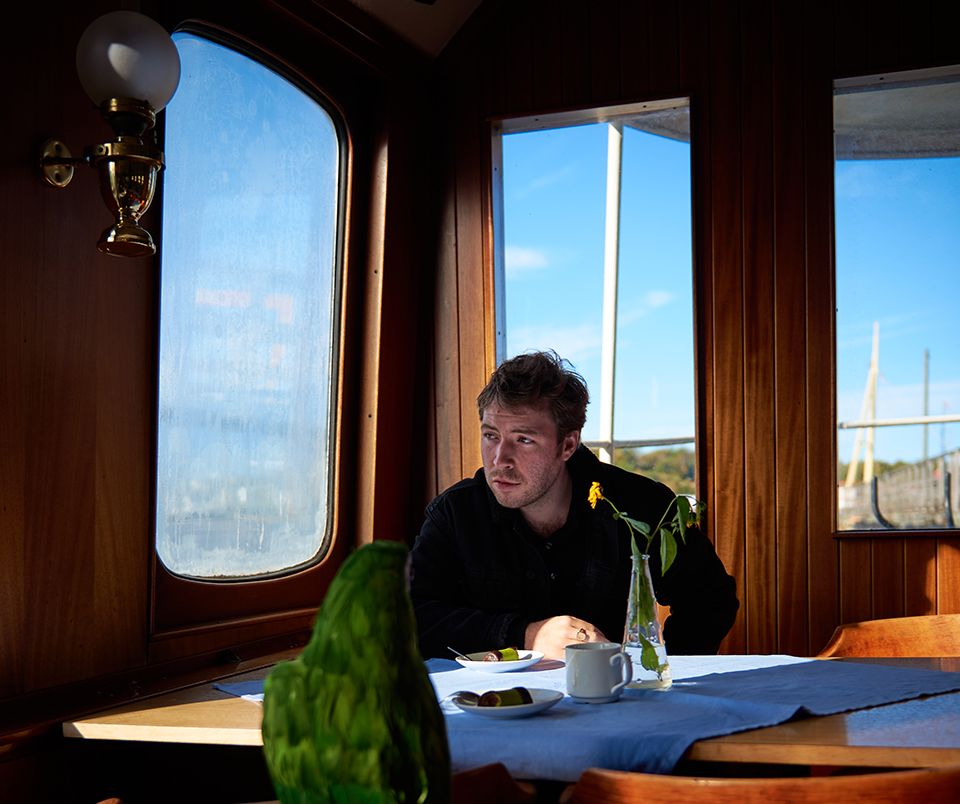 AT HOME, AWAY
Arvid Nero did a Story of the Song in the Scandinavium arena this June, alone with his guitar and surrounded by empty seats. This time there will be a crowd, but a way smaller venue when Arvid is 1/3 at our event at UWE, in the middle of the madness that is Reeperbahn Festival.
Along with TOMMA INTET and Lisa Wanloo he will show Germany some great music from the west coast of Sweden. We talked a bit about new songs and his expectations for the music fest in Hamburg.
– I'm looking forward to Reeperbahn Festival! I will play some songs from my latest album that was released this spring. And I hope to see some good concerts while I'm there.
He's got some new tunes that will be released soon, and a few gigs coming up in Sweden as well. Even though he's never played in Hamburg before, he remembers one night when he was swinging by the city:
– I passed by for one night when bicycling through Europe some years ago. The rain was pouring when I arrived close to midnight and found myself a cheap hotel room. I felt at home, that's all I remember.
Arvid Nero will perform 21:00 at UWE, Hamburg, september 22.
OFFICIAL SITE - REEPERBAHN FESTIVAL
WESTSIDE - EVENT
FB - ARVID NERO
Photo: Pedram Fazelzadeh