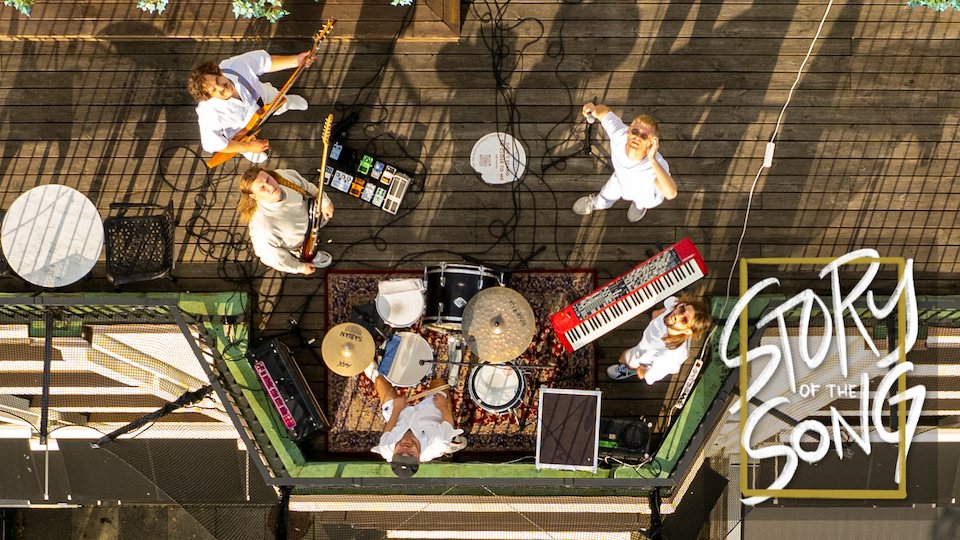 Rooftop jam in the sun
A new season draws near. It's called "fall" by some. But isn't that just to much of disheartening name for such a creative period? It's so close to "downfall", and even though it might rain a bit more than during summertime, we won't take notice. We're joined by Two Year Vacation on the Gothenburg skyline, celebrating the beginning of a new creative period.
Their new single Majored In Broken Hearts is climbing the charts as we speak. With smooth melodies, inspiring guitar licks and somewhat of a melancholic harmony it's impossible not to get hooked. So together with the band we took the opportunity to record a live session of the track at Hotel Bellora's rooftop bar. A perfect song and location to premier a new season of Story of the Song.
Don't miss the full on interview with the band over att HYMN.se. And please, watch this:
Find more episodes of Story of the Song here.
FB - Two Year Vacation
Official site - HYMN
Official site - Hotel Bellora