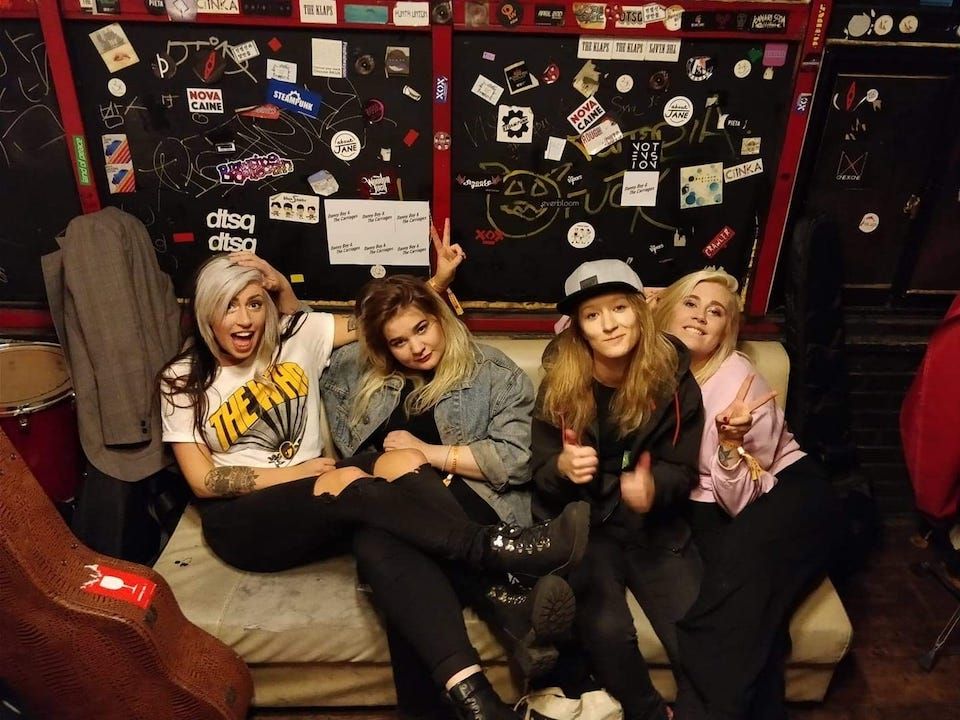 Music and danish cuisine
Browsing Collection is the band that wants to deliver a show where no one leaves without an aching neck or a sore throat. But the year of pandemic made it hard for Browsing Collection to do all of the above, so they're really stoked going to Denmark and SPOT festival. We talked to the band about the trip, the death of rock n roll and the danish cuisine.
– It will be so much fun to play at SPOT! Finally we get the chance to hit the road again, and this time it will be extra exciting since it's our first time we get to play in Denmark. Our greatest wish is to take a trip to Legoland, and also to visit Tivoli in Copenhagen. But unfortunately we don't have the time so we will probably just try out a Tuborg and a rød pølse instead, but that's not too bad either!
SPOT is a music festival with over hundreds bands playing. When reading articles about the music industry these days it's been a lot of focus on the death of rock n roll, the speculations that kids don't start bands anymore and that music festivals is shutting down one by one. When talking to Browsing Collection about all this, they seem to have a different opinion:
– I don't really agree with this theory. As a band, we have had the honor of being a part of Sweden Rock Kollo, where we have encouraged kids to start bands and to play rock n roll. In that forum there's certainly no lack of motivation! I think mostly it's about opening up and creating a good environment for young people to start a band. I guess a lot of kids want to start a band, but just don't really got the tools how to get on with it.
This last year of the pandemic has been a tough one for Browsing Collection. Since they live in different parts of the country, it's been hard to get together. So when the restrictions will change, finally the band can look ahead.
– We've done a few shows already and it feels great! We released our latest album in the beginning of the pandemic, so we haven't got the chance to do a release tour yet. And we always got a bunch of new songs ready, so let's see when there will be a new album coming up!
Browsing Collection will perform 17:30 at Head Quarters, Aarhus, September 17.
OFFICIAL SITE SPOT FESTIVAL
FB-EVENT SPOT FESTIVAL
OFFICIAL SITE - BROWSING COLLECTION
FB - BROWSING COLLECTION

Photo by: Browsing Collection via FB