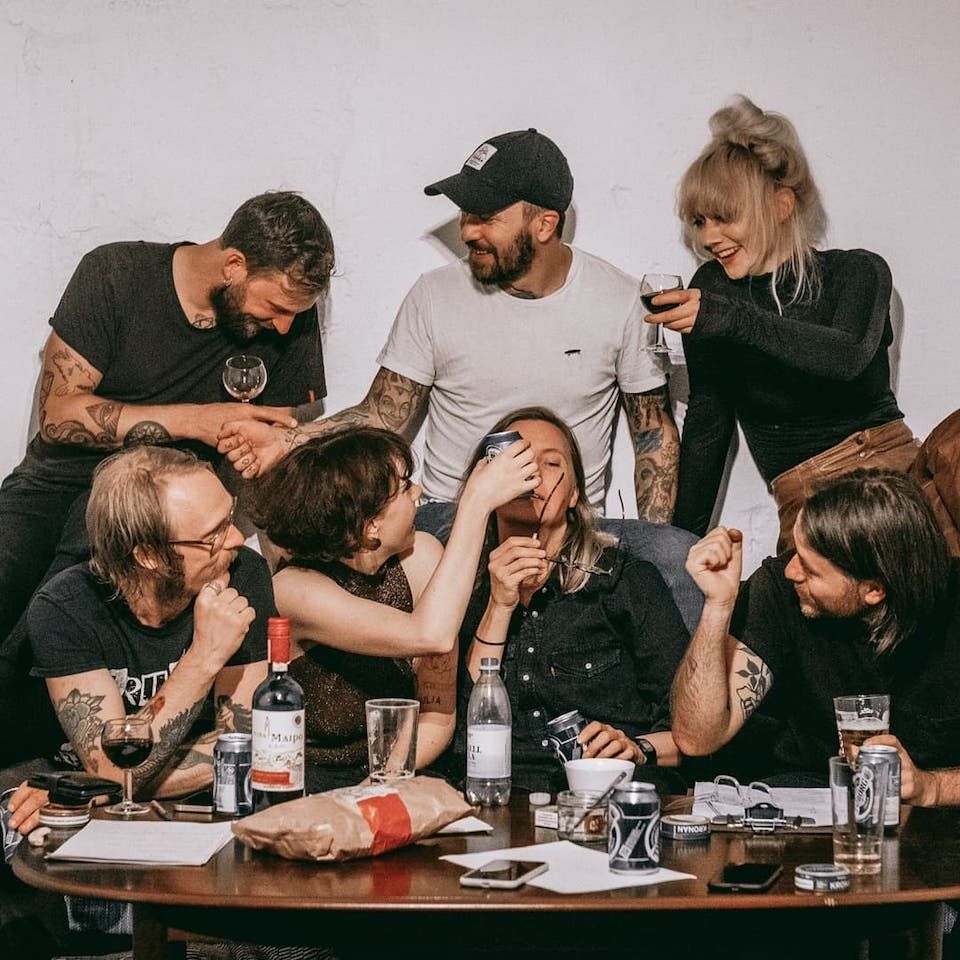 HAMBURG ON THE HORIZON
Even though Mange from TOMMA INTET has been to Germany several times before with different bands over the years, it doesn't seem to make him less excited to go again. We talked to him about what to do when in Hamburg, the future and how they are doing right now.
– We are doing alright but this fucking longing for living is pounding in our hearts. We want to play and meet new people and breathe the air somewhere else. Just like most of us feel right now. It'll be a luxury to cross the border. That German beer is on the horizon!
Mange has been to Germany probably fifty times altogether, the tour buses has probably run a few miles on autobahn over the years. And on top of that he's been there on vacations, so the love for Germany seems quite strong. We asked what to do while in Hamburg, except doing a great show of course.
– A must do is just to walk around the city and just hop into one bar after the other and just feel the great vibe of the city. And to have a bit of Beatles memorabilia as well.
The band has a lot going on. They released their EP "Love letters to the underground" this spring and are now working on their third album, that will be released sometime this winter on Welfare Sounds & Records. The goal is to play as much as they can, especially in Germany!
TOMMA INTET will perform 22:30 at UWE, Hamburg, September 22.
OFFICIAL SITE - REEPERBAHN FESTIVAL
WESTSIDE - EVENT
FB | IG - TOMMA INTET
Photo: Via Tomma Intet facebook