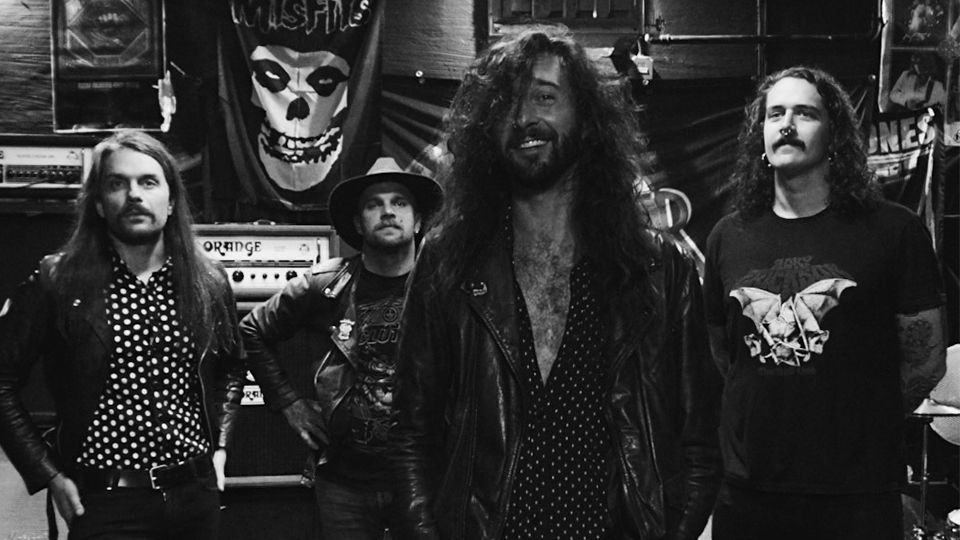 RIDE THE LIGHTNING
No sleep for the wicked, Åskväder is at it again. This time doing five Ocotber dates in Denmark and Germany, all squeezed up and ready to go. We had a chat with guitarist Martin Gut on the preperations.

After successfully releasing three singles earlier this year, Åskväder is gearing up for a second tour this fall. Starting with Copenhagen on October 10th and continuing to Germany the very next day. It's less than a month away and they long to rock their way into Copenhagen's heart.


– We're truly looking forward to this tour. We recently welcomed our new singer and guitarist, Robin Bengtsson who had his debut at Ö-festen in Gothenburg and it sounded incredible. We're really excited and thrilled to have him on board. It will be great! says lead guitarist Martin Gut.

There's no doubt the thrill of performing on stage is the highlight, but life on tour also comes with less exciting parts, such as the long journeys between venues. However, the band members cherish the time together as they travel from place to place.

– The peak will be to play at UT Connewitz in Leipzig – a beautiful venue, festival and a perfect ending of our tour. We're also looking forward to our Copenhagen premier, where we've never been before, says Martin Gut.

He continues.

– We have a few plans for a Scandinavian tour at the beginning of the new year, and start the recording session of our third album. The music is finished so at the moment we're discussing which tracks and where we'll record them. Depending on when we'll release the album, we might do a tour to Spain and Germany again, he says.


Looking ahead, Åskväder has lots of exciting plans. The band continues to evolve and their passion and dedication for music shines brighter than ever. But for now, here are the dates:

10.10 @ Lygtens Kro, Copenhagen (DK)
10.11 @ Astra Strube, Hamburg
10.12 @ Hildburgshausen, Molle
10.13 @ Bandhaus, Erfurt
10.14 @ Heavy Rock Total! UT Connewitz, Leipzig

Åskväder : Instagram