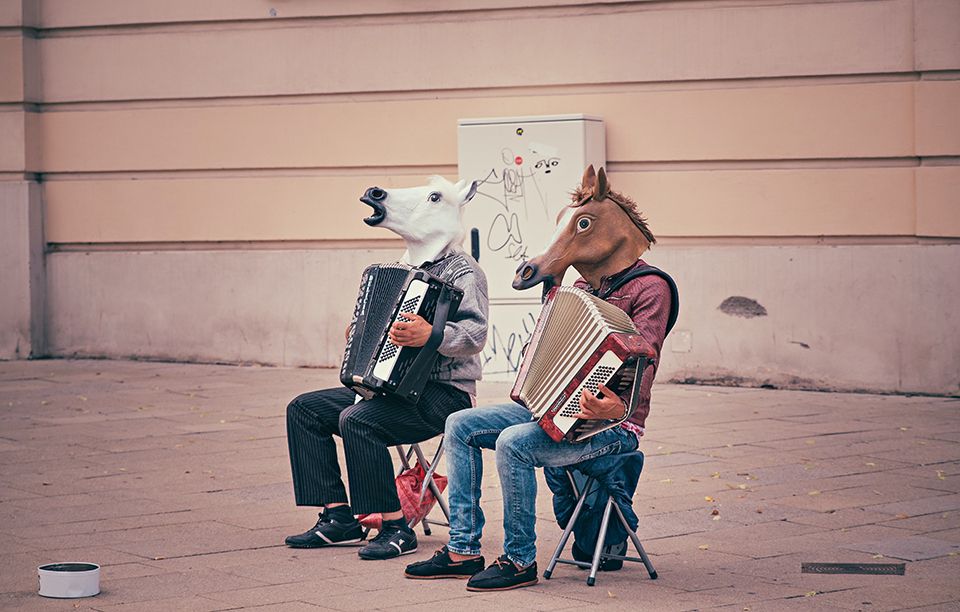 NOT GOING BACK TO NORMAL
Parts of the world is opening up again. The UK has been a GO! for some time and our neighbours in Denmark are giving it a shot starting today, Friday 10th of September. At the end of this month we can go to shows with full capacity here at home as well. Everybody happy? Are we going back to normal?
It's been 18 months of strange times. We panicked at first and figured we'd take our useless idea of physical shows at international events to the grave. A promising 2018, a really good 2019 plus a could've been great 2020 and that would be it. However, we're not the lay-down-and-die-type so we did some thinking, some re-thinking and tried new stuff out. Without having any set goals we kept at it. Really a touch-and-go way of doing things, but it made sense. To us and to others, and soon we had a new map. If you work hard enough you don't need any luck, that's pretty much been the motto since March 2020.
One thing lead to another, and to another, and after a while the adaptation was done. The new strange times became the new normal, then the new normal was again the plain normal and now when our rooms of music will open up again, it's just another new normal coming along. Give it some time and it will be just plain standard again. Hopefully.
The opening of venues means good times are coming back and it'll be great to get back to meeting people, we've all missed that. We're smiling with style about going to SPOT and to Reeperbahn again. Traveling. We're also happy we can start working on Viva Sounds as it's about time to pick it up. And we're thrilled about facing the excitement in the room two minutes before the show starts. But we are not going back to normal, it's not possible and not interesting enough anyway.
We like to dig into the process of doing things rather than setting up goals to reach. We'll forever keep doing what we're doing and hopefully that will change all the time. The most beloved thing on the agenda today will be out the window tomorrow. We'll just keep doing things we believe will strengthen our music community - we will listen in on ideas from people within that community and we will steal any good ones from anywhere at any given point in time, and we won't think twice about it. Every now and then we can take a look back and hopefully see some results. If so, it's a success. So let's not get back to normal, let's just keep the move on.