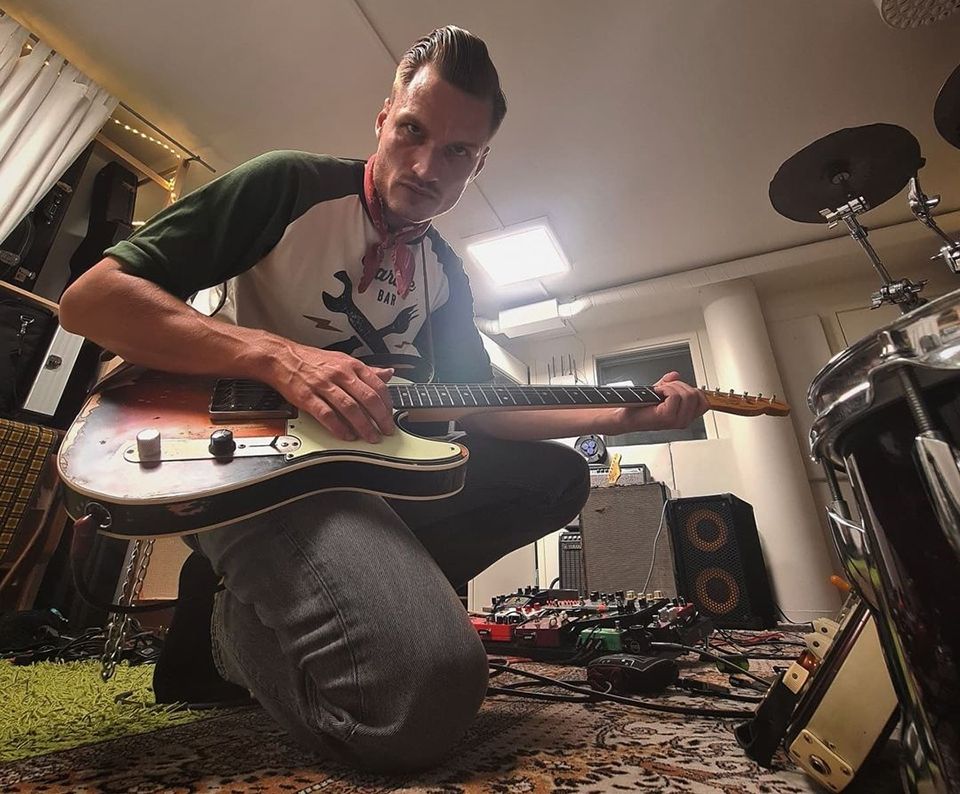 BROR GUNNAR TO SPOT
Danish festival SPOT, showcasing Danish and Scandinavian artists, will take place in Aarhus next week. Along with over hundred bands and artists, Bror Gunnar is one of the performing acts, and one of the three ones we're having over. Our event takes place at HQ, and it's becoming an annual thing and our third time doing it. Bror Gunnar is very excited about being on the bill, and tells us he will play some new songs.
– I think I will play nothing but new songs actually! I have a new album coming, being released very soon and I really want to play these new songs.
Denmark has opened up for live concerts and SPOT says it will be close to full capacity at the festival, with a focus on safety of course. When looking at Bror Gunnar´s tour schedule, he seems to have quite a few shows coming up in both Denmark and Sweden. We asked about his plans for the near future.
– I'm really excited about releasing my new album "Faceless Evil, Nameless Fear" on September 24th. I've released two singles from the album, one is called "Spray It!" and the latest one is "Eat Me!" - a song about a man who takes the expression "you are what you eat" way too literally!
Bror Gunnar Jansson will be performing 18:30 at Head Quarters, Aarhus, September 17.
OFFICIAL SITE SPOT FESTIVAL
FB-EVENT SPOT FESTIVAL
OFFICIAL SITE - BROR GUNNAR
FB - BROR GUNNAR