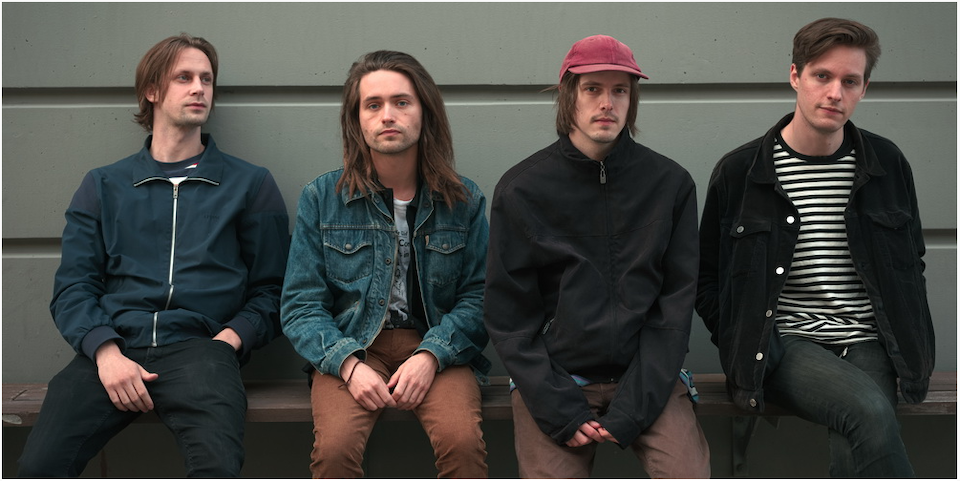 LET'S TAKE IT TO DENMARK
It's the most wonderful time of the year. At least when it comes to live shows, spring is here. Over a hundred bands and artist will be performing at different locations round the streets of Aarhus, Denmark. At full capacity. Westside Music Sweden will be sending Sunhill into that fire to play their explosive mix of garage and pop.
– It feels great to be able to connect with people face-to-face again. This is also our first gig in Denmark, so it will be a special one for sure. We want to meet new people, and enjoy the fact that we're able to actually go to a festival and experience live music.
The productive band has a brand new single, Golden Days, out Friday 10th of September - same day Denmark ends all about CV-19 - and a new EP coming up. All about songs they are looking forward to playing at SPOT.
– We will play some new stuff! Both songs from our upcoming EP and songs that we haven't even recorded yet.
Looking ahead, the band will also do a show at End of Fun's release party on October 2nd. But they're working on getting more shows booked, so let's keep our eyes open!
Sunhill will be performing 16:30 at HeadQuarters, Aarhus, September 17th.
OFFICIAL SITE SPOT FESTIVAL
FB-EVENT SPOT FESTIVAL
FB - SUNHILL
Photo: Björn Wallin, via MessedUp Mag.