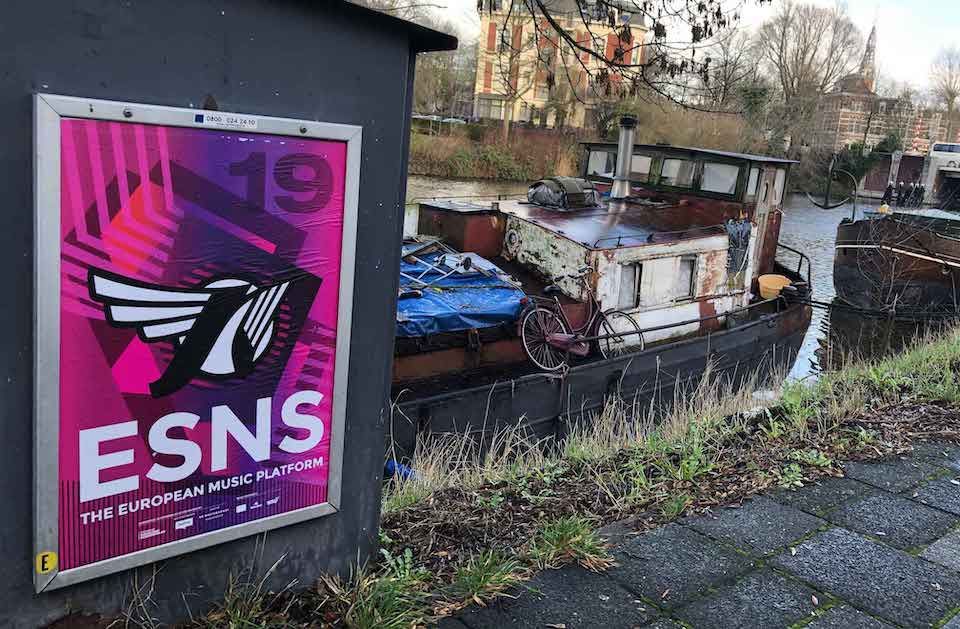 No culture without sub-culture
Loud, exciting and crowded to the limit. Once again Eurosonic in Groningen creates an atmosphere of party and complete madness. We checked out the Swedish acts during the festival.
From the outside, Groningen with its 200 000 inhabitants, is like every other city in the Netherlands. You get neat architecture and nice people, it's like a smaller Amsterdam with canals, houseboats and "classic" coffee shops. You will find everything you need in a small, flat and walk friendly environment. Eurosonic Noorderslag has been around since 1986 and have ever since made the city an annual destination for thousands of professional music delegates and hundreds of artists. During four days in January the festival occupies the cities clubs, build stages on every open square and creates an atmosphere unlike no other. It's a shame it doesn't last longer, but that might be for the best. Groningen takes its toll.
Although Eurosonic is on everyone's lips, the festival is far from everything happening in Groningen this week. Over the years, the festival has inspired everyone and it seems that every bar and café that earlier would have been on the outside, now also wants a piece of the sweet, sweet cake that is Eurosonic. During later years countless of smaller festivals have been popping up, creating a unique subgenre to the massive main festival. Here you will find the Pleuropsonic Festival, which during Wednesday and Thursday houses in Café de Zolder, a lovely and sweaty bar where the smoking room make up for 90 percent of the area. However, you light a cigarette in the small bar at the entrance and they throw you out head first. Hard and fair. A logic to love.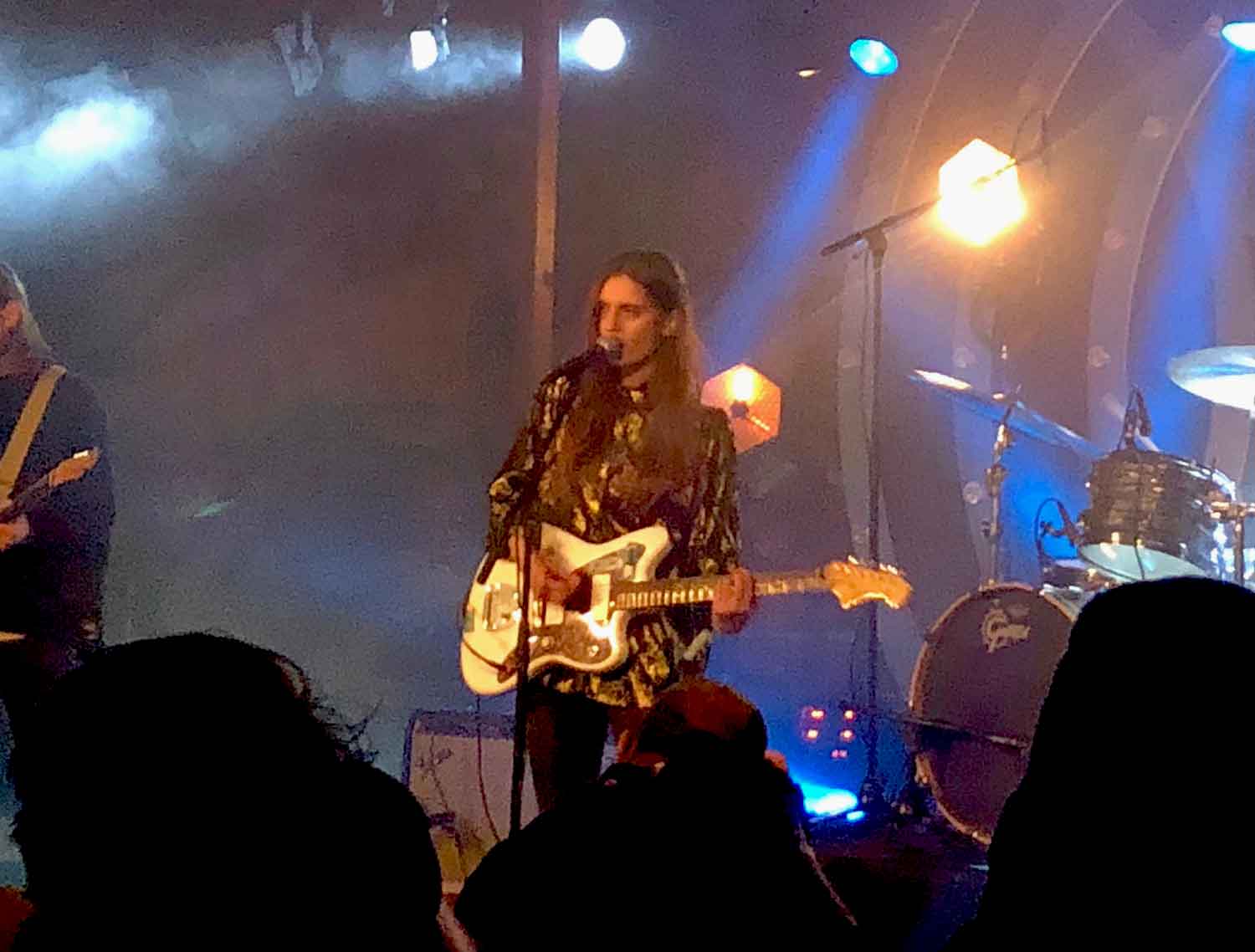 First night of the festival, Wednesday, The Barn is one of the most visited places. And yes, it's a venue. In a barn. In the city centre. Groningen is full of surprises and the concept works great. At 8 pm it's time for the first marked act in the massive Eurosonic schedule. Linn Koch-Emmery takes the stage and does what she does best. The audience is caught from the first time she hits the guitar strings and are kept within her musical atmosphere until the show is over. The raw, melodic indie rock is hard to resist, and her melancholic voice stays with you. If 2019 really is Linn's year, as many seem to believe, us included, it has started in the best possible way. It'll be exciting to follow her development.
On Thursday night, when the legal fog lies dense in Café de Zolder, Browsing Collection takes the stage. The band from Skövde (western Sweden) has toured intensively for many years but Groningen is their first stop in the Netherlands. The stage at de Zolder is small, pushed deep in the corner and enlightened enough to allow you to distinguish the band through a smoky atmosphere. The debut is done and dusted without problems and Browsing Collection tear off several classic rock riffs, all to the audience approval. The band is raw and rides on a rock and roll-attitude that characterizes both the songs and the live performance. It's hard, playful and consists of just the right dose of crowd-pleasing. It's always a pure pleasure to listen to a distorted guitar in a small venue, and de Zolder and Browsing Collection is perfect match.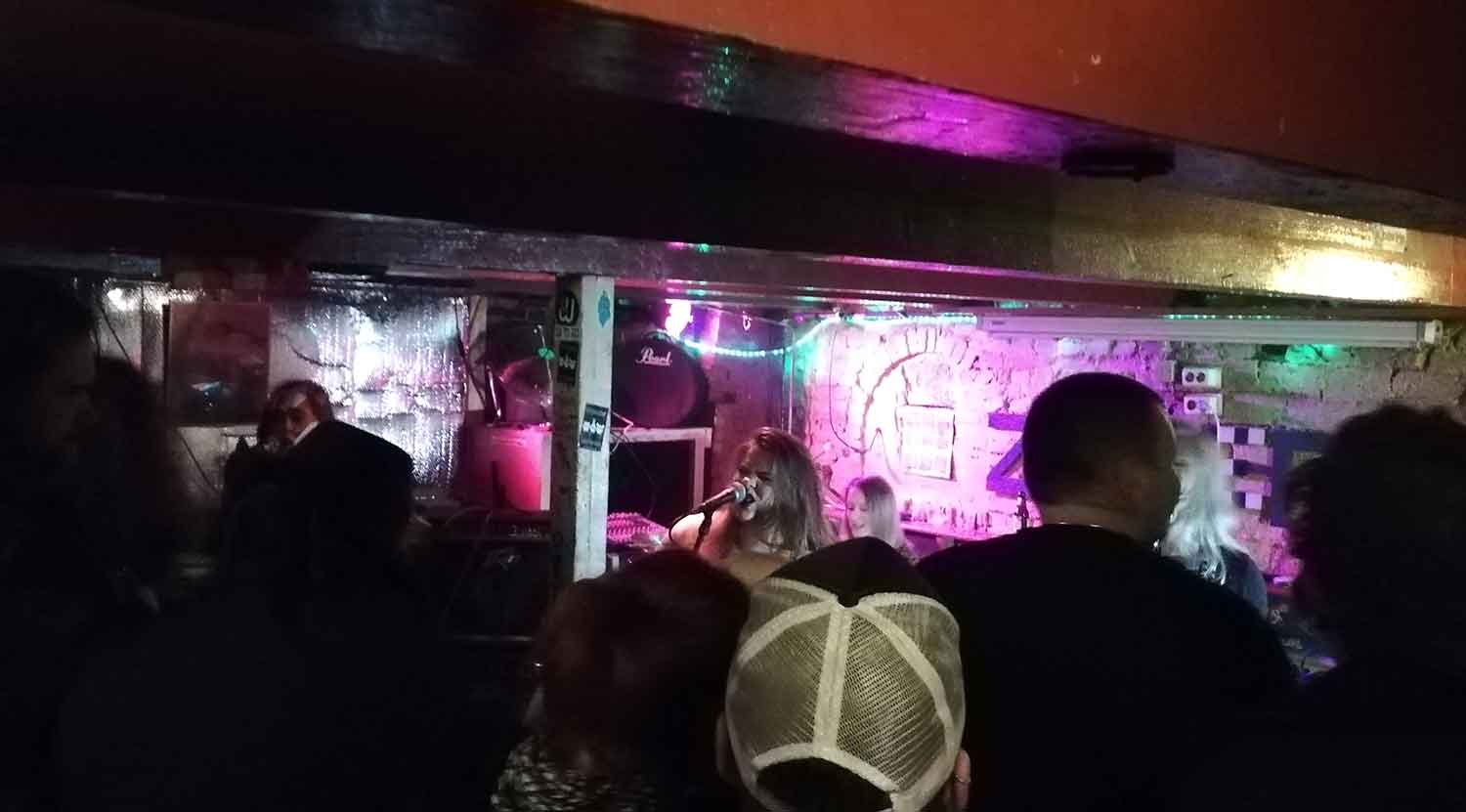 During Eurosonic it's not only clubs that fills up, and even thou it's minus five degrees outside big amounts of people gather in the streets of Groningen. Eurosonic (and the sub-festivals) create their own world within the city's canals. This is where it happens and nothing else matters. At the same time the atmosphere is relaxed and undemanding, which must be called a classic Dutch attitude.
On Friday night at 9 pm Sarah Klang takes the stage at Stadsschouwburg, Groningen's grand theatre and a Dutch national monument dating from the 19th century. The setting is perfect, and a cool, relaxed but also focused Sarah Klang enchants a close to full venue with her big, glittering and as always, sorrowful, country-pop. The applause just keeps on rolling, and you can feel the enthusiasm rise more by each song. The road forward lies stright.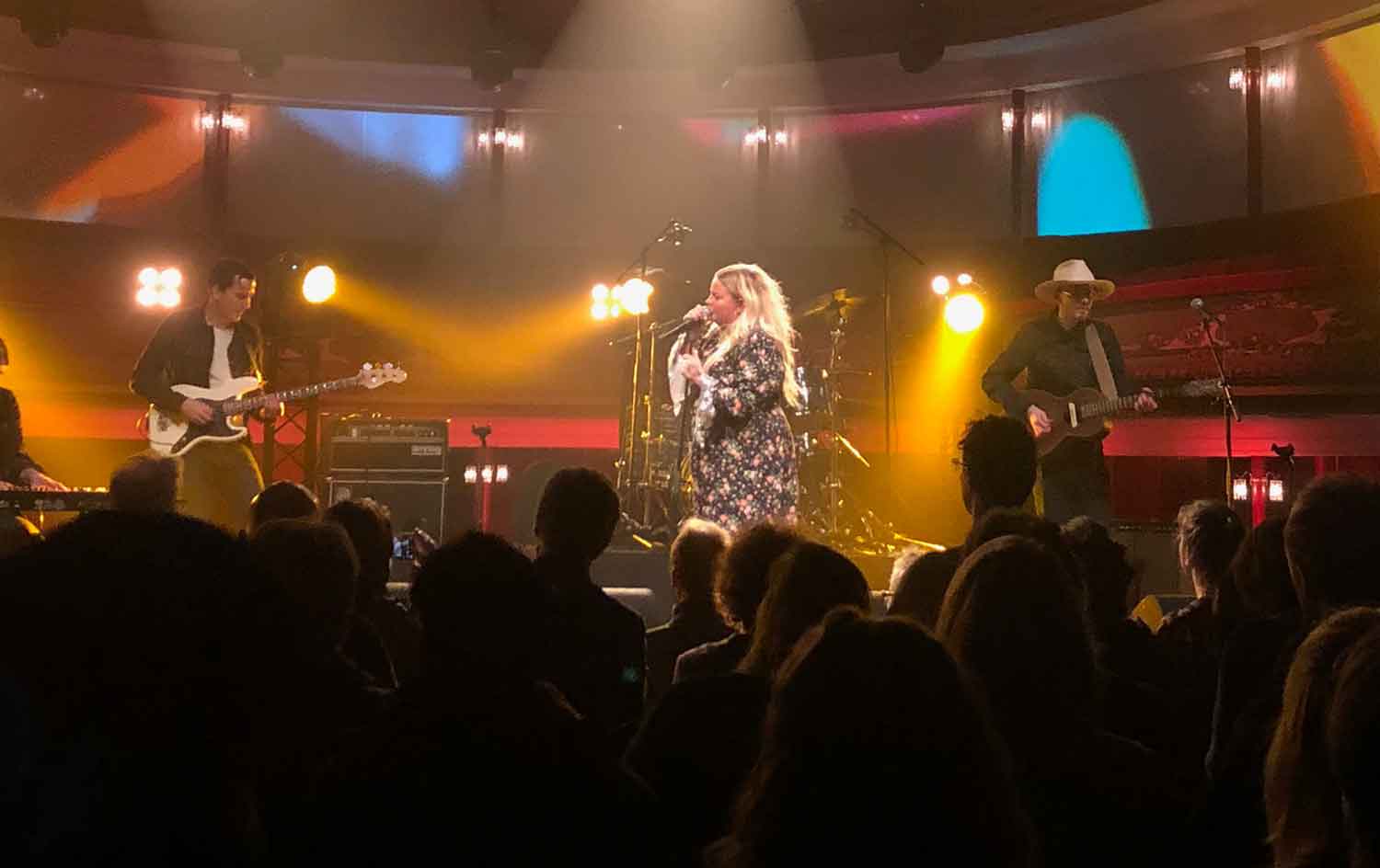 Back to Pleuropsonic and their closing party at ORKZ Bar, Saturday. Located in an old Roman Catholic hospital a few kilometres outside of the city centre the audience is offered intriguing live shows and one of Groningen's (maybe the country's?) best venues. Left from the old days is an old autopsy table i steel which works as a merchandise table for evening. The stage is apparently located in the hospital's old kitchen, however, tonight it's a steampunk influenced, dark and totally awesome concert hall that shrieks of anarchy. This can't go wrong. And it won't.
Sweden is represented by Browsing Collection and Bottlecap, and the former opens the night in the best possible way. ORKZ Bar is packed from 9.30 pm and the crowd are pleased from the first second, that is – when the lead singer Mimi Brander starts shouting in harmony with Moa Lenngren's sharp guitar sound. It's great to finally see the band on a real stage with well mixed sound (by all means – de Zolder is a good venue but shit just got real). Browsing Collection knows how to build a concert from A to B and how to write songs with simple yet catchy melodies and hooks.
Gothenburg based Bottlecap puts in gear five and succeeds in starting the first mosh pit of the evening. Drummer Pontus Robertson hits harder than most and actually looks half dead after just five songs. But his looks and the venue's lights are deceiving, and he keeps delivering a stable and intense drumming throughout the concert. Bottlecap are filled to the rim with energy and the bass player Johan Reiman takes every opportunity he gets to leave the stage for crowd-pleasing dance together with the audience. The show is intense, loaded with a punk attitude, but at the same time stable and controlled. It's obvious that the band has gathered a lot of experience from ten years of playing. A new record is on its way and high expectations are well founded.
Four days in Groningen leaves you with plenty of impressions, a sore body and a slightly light mind. Swedish bands have once again made an impact in the northern Netherlands, performing on both the main Eurosonic and its sub festivals. Groningen comes with laughter, excitement and great live music. See you next year.
Words: Wolfman Jackson
Photos: M. Roth de Fries Lündbergh