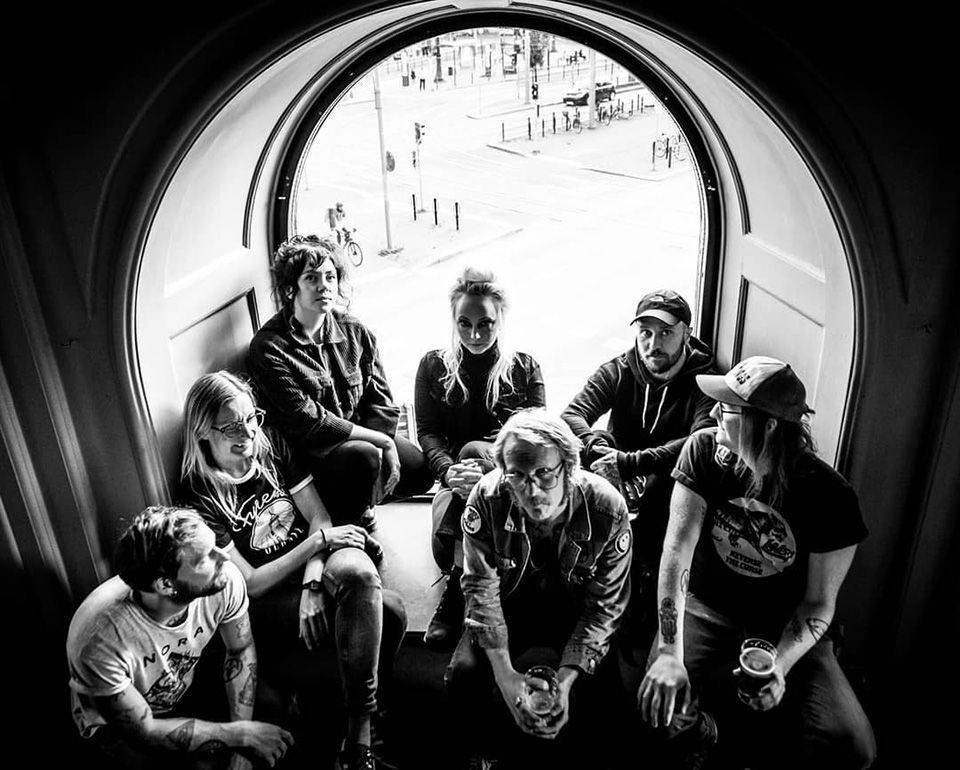 – Never stop, just never stop
Wednesday 16th is the first day of Reeperbahn Festival 2020, in Hamburg - and it's also a day we might recognize as we'll be having an actual event again! There will be an open bar, people in the room and music on stage as we welcome you to our digital Reeperbahn stream at Pustervik in Gothenburg. Semi-style Hamburg we'll go live with Janice Prix, Lisa Wanloo and Tomma Intet - who's answering our questions this time.
Tell us about your spring, how have you been able to keep the motivation up?
– We finished our album D.A.B.D.A early spring and we've put a lot of our hearts into that album, so that's been the light in this darkness. To get it out there and to play it so much it gives us heart attacks. But we also began to write a new album right away. Never stop.
Can you name any positive effects with the vacuum that has been since mid-march?
– People need to stop and think things over. Think about Mother Earth. Don't stress so much. But when it comes to art and music it's hard to see something positive except more studio time, maybe.
With Reeperbahn coming up, what are your feelings about it?
– We love Reeperbahn and have played there a couple of times before in different constellations. Biblical every time. And Hamburg is such a beautiful city as well.
Do you have any other plans for the close future?
– We'll release the album D.A.B.D.A in October on Welfare Sounds & Records and hopefully play live as much as possible. And then we have an EP finished that will be released somewhere down the line. And then the next album. And so on... Never stop.

Our event, Reeperbahn @ Pustervik - Listening party, is a cap 40, corona-cool, thing - and please register via e-mail to get a seat.
Tomma Intet - FB
Reeperbahn Festival - site
Reeperbahn Streaming site
Photo: Richard Bloom