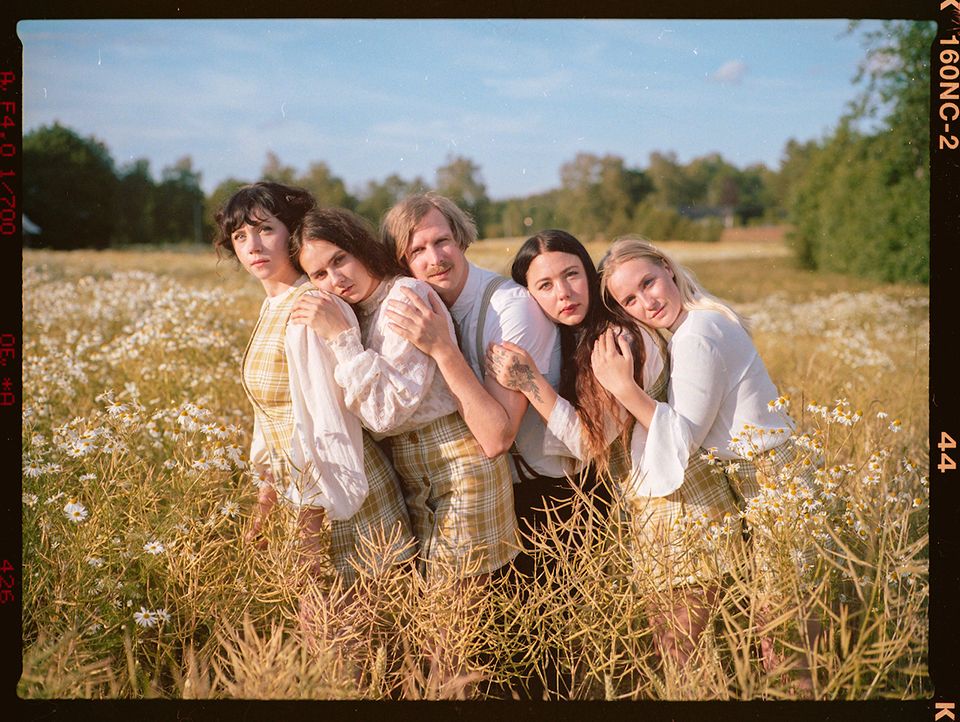 Lavette @ Klubb Undergrunden Sessions
We have to remind people how great we are, you know, says Emilia Gustavsson, guitarist and singer in Lavette.
This Friday, May 8th, it's time for surf punkers Lavette to hit the digital stage at Klubb Undergrunden Sessions. Having been praised for their debut album 'In the Soup' earlier this year by no other than Per Sinding-Larsen, SVT, it's safe to say the future is looking bright for the five-piece band from Borås. We had a chat with Emilia Gustavsson to find out what we can expect from the gig.
– I think we expected it to feel a bit strange playing to an empty room, but as soon as we started playing it didn't feel weird at all. We got into the groove and at times I even forgot that there was no crowd there. It became more noticeable when we didn't get any response between the songs, it felt a bit naked, but overall it was definitely a fun experience, she says.
During the recording of the session one of the singers, Amelie, was absent. Having spent the last couple of months in America and not being able to travel back due to the ongoing pandemic, the band had to work around the fact that they were one singer short.
– We had to improvise a bit and exclude songs that Amelie usually sings, which obviously affects us a lot but it's also what makes this Lavette gig unique. It's hard to fill a pair of shoes as big as Amelie's, but if anyone can do it it's our good friend John Kvarnström. I can't tell you in what way he does it right now though, you will simply have to wait until Friday, she says.
Making plans for the future is obviously not the easiest thing to do at the moment. Everybody in the music industry are currently on hold, awaiting further information. Being aware that the situation can change from one day to the other, Lavette will try to make the best out of the situation.
– Our main goal is to write loads of new songs for our second album. So, most of the spring will probably be spent in our rehearsal space. We have been looking forward to submerging ourselves into songwriting again so we can't wait. Obviously, we keep our fingers crossed that we will be able to play live again as soon as possible. We have to remind people how great we are, you know, she says.
Klubb Undergrunden Sessions will be broadcasted digitally during five Fridays this spring at BT-TV.
04.24 - The Bongo Club - Facebook
05.01 - Johanna Lillvik - Facebook
05.08 - Lavette - Facebook
05.15 - Tomma Intet - Facebook
05.22 - Leach - Facebook
Klubb Undergrunden - Facebook
ABF - Official Site
Borås Stad - Official Site
Borås Tidning - Official Site
Photo: Simon Gustavsson