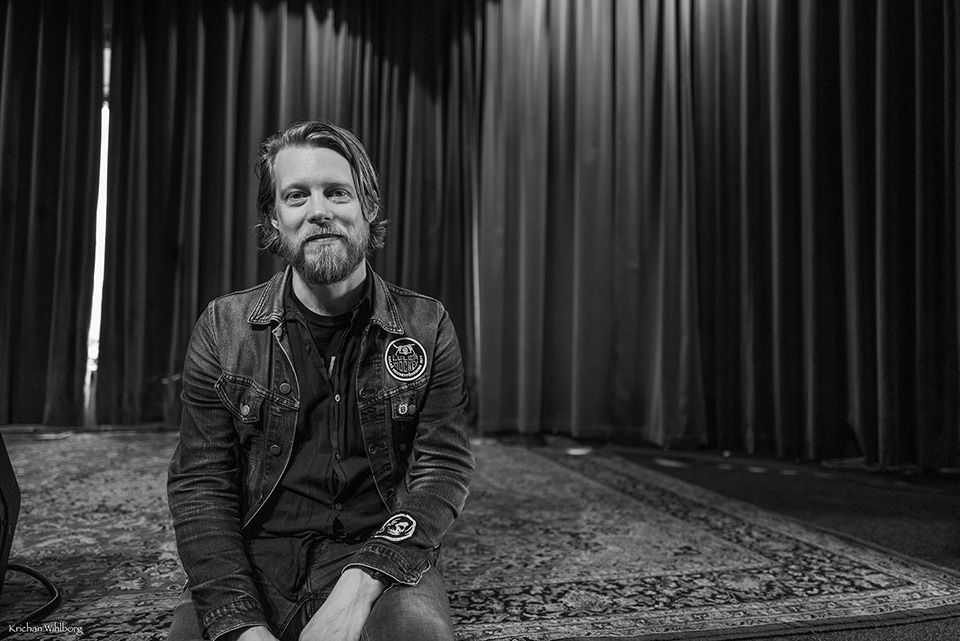 Kristofer Åström live in session from Pustervik
A calm summer, and definitely a quieter one, is coming to an end. It's time to get excited again, and what better way to kick things off than with a Messed!Up Viva Session? Please welcome Kristofer Åström to the stage.
We were all hoping for live music to be, at least, a bit more on its way back by now. And though it's hard and frustrating, tip-toeing around your living room, longing for an intense night out, a live show and a couple of drinks, we hope to help you in your pursuit for happiness. Messed!Up Viva Sessions is back, this time with Kristofer Åström on stage, known not only for his solo career but also as the singer in the hardcore-influenced band Fireside.
– It's one thing to play in front of several cameras, like with this one. You get a professional feeling, concentrate and are rewarded with some sort of kick, he says.
The situation surrounding Covid-19 hasn't affected Kristofer Åström that much, according to himself. He didn't have too many shows booked and are currently working on a new album. However, the shows that were booked took a new shape, transformed into something Kristofer hasn't experienced before. All of a sudden he was doing gigs in peoples gardens and homes.
– Those kinds of shows are at least more common these days, which is a positive thing, and I've done a few of them during the summer. It's fun and it's great to see new things come up, but you do miss playing inside a rock bar infront of more people, he says.
Sessions and live streams will never replace a real live show, and no one claims the opposite. But it is a way, especially right now, to compensate.
– You obviously miss the interaction with the audience and the respons. But doing sessions is fun as well. What I grew tired of was playing in front of my phone, Åström says.
Well, luckily there are no phones here. This one's from Pustervik in Gothenburg. A great venue for a great performer.

Find the premier here, Wednesday 26th of August @ 18:30
JOIN THE EVENT
KRISTOFER ÅSTRÖM - FB
Photo: Krichan Wihlborg