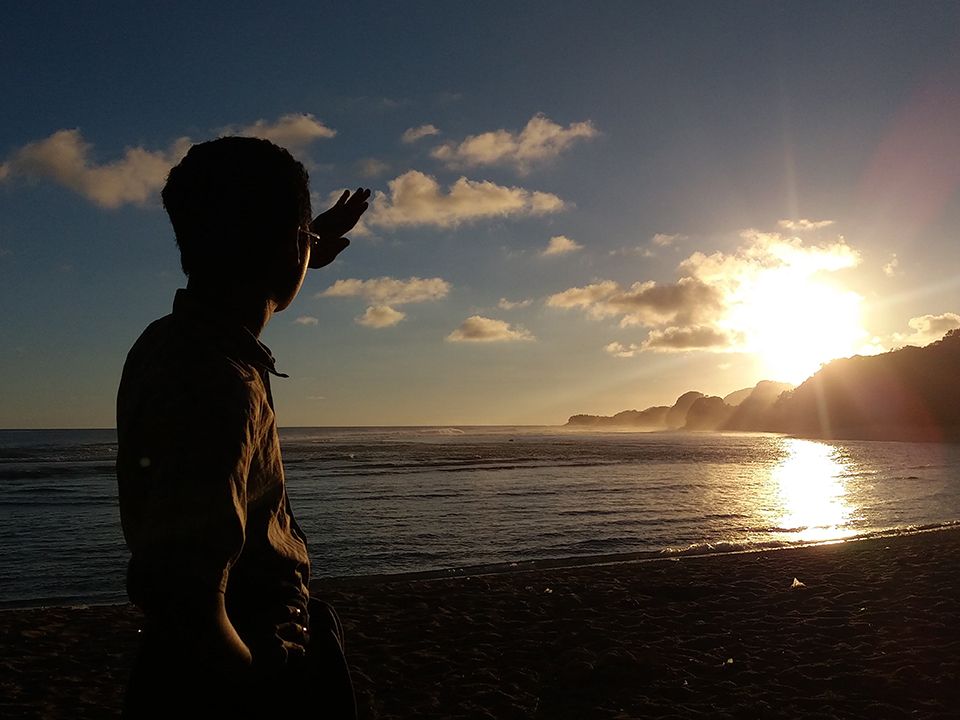 I can sea you from hear
So yes, let's communicate. In English. Last time we checked we had eyes on our content from many nationalities, most of them Swedish, and since it takes just one who don't speak the language to miss out on what we wanna say, we'll stick to English. We don't speak it by birth, and we miss stuff, surely, but as long as we're throwing enough darts to hit often enough, that's ok.

We operate from a small office in Gothenburg trying to bring music from our beloved city and region, Västra Götaland, out of the country. To the world even. Yup, that's right, to the world. This place is crazy creative right now and there's just so many waves to ride, speaking music. And we wanna bring that to anyone who will listen, who's got the interest and we hope to convince the ones who don't upfront. By building a network and constantly trying to keep in touch with those in it, and at the same time, add new and useful people to it, we actually got a good angle. We can be both charming and persuasive when we need to, but we also know we got the right stuff in the bag, which makes things easier. The number of amazing releases this spring from labels based here can't be ignored. It's overwhelming. Things are happening.
We can see the future now, and we know we'll be doing things live pretty soon again. Planning things over this last year has been wicked, but with everyone in the same boat it's been a good time to re-think things and just keep up with those around us. At home and away, and finally it's time to get out. We're currently planning live-live now, again, and it will happen in England, in Hungary, in Germany, in the US, in Denmark and more. And we also got dates for our own event, Viva Sounds, which will take place in Gothenburg 3rd-4th of December.
So it's coming back, all of it: stages, backstage areas, pavement, new friends, old friends, smiling faces, sweaty musicians, laughs, the overall vibe of all that is coming back. And damn, it feels gooooood. So we can see you from here, but we can also sea you from hear. As long as you get the point of what we wanna do, we can do it together. Let's throw more darts.

Photo: Lucky Rahardja on Unsplash