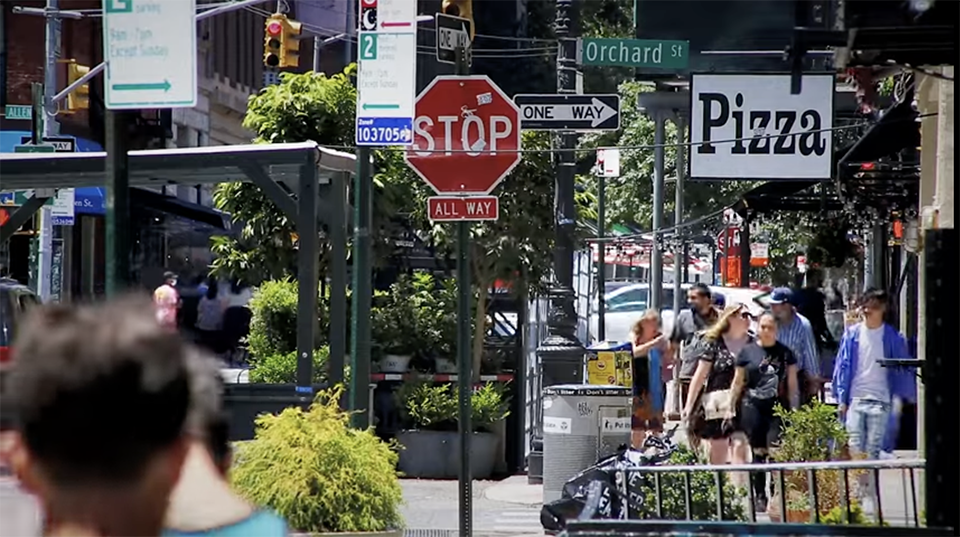 Get your indie dose!
You never know what you might find on the underground scene visiting a new city, and that's the charm about it. In Global Sounds we travel the world together to meet artists and industry players via live performances and interviews. And to have A Place To Bury Strangers in the first episode is just - Baam!
Welcome to New York City and the Lower East Side. Here you'll find a great number of live music venues, bars and indie hang-a-rounds. It's the home of the mighty New Colossus Festival , your go-to festival when you want to do your first show in the Big Apple. First on the mic in the episode below is Mike Bell, one of the festival's three co-founders.

– We're an annual celebration of music from all over the world. We welcome over 125 bands from basically anywhere where we can find good music, he says.

According to Steven Matrick, New York hadn't had a good music scene since the 70's. But things are always meant to change, especially when we're talking such a big place like New York City.
– In the early 2000's with bands like Interpol and The Yeah Yeah Yeah's, the scene really exploded, he says.
That and a whole lot more in the episode here:

Guilty parties:
The New Colossus Festival
Revista Marvin
This Feeling
Monkey Week
Flipped Coin Music
MusicDish China
Cherry Bar
Westside Music Sweden