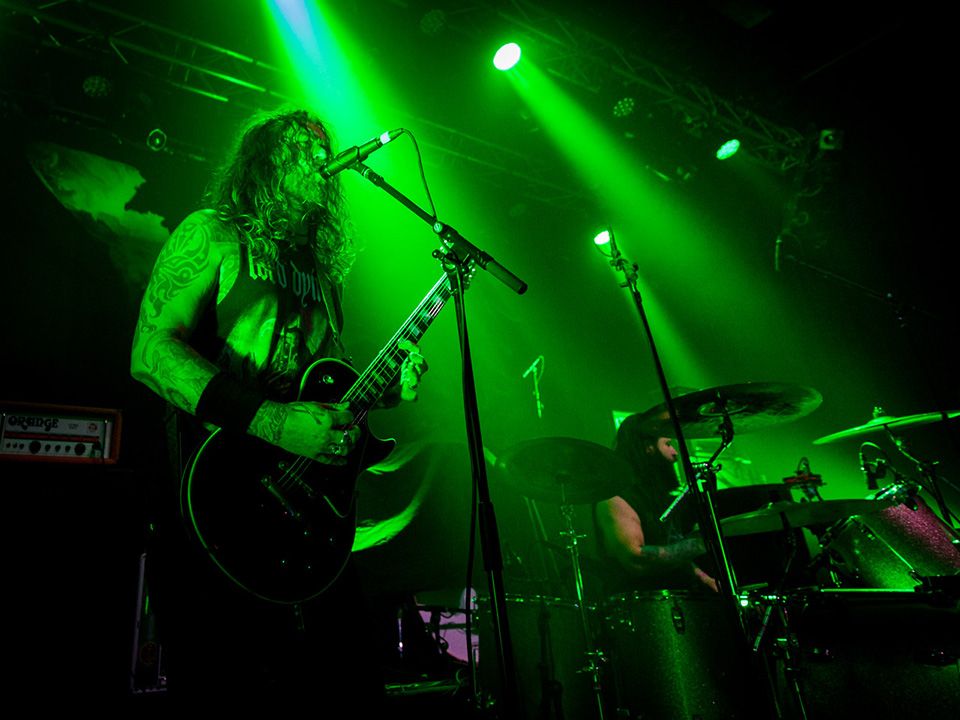 FIREBREATHER & ELECTRIC HYDRA LIVE AT FUZZTIVAL, DK
Festivals has been rare and far apart since mid-March, but Esbjerg Fuzztival in Denmark is on the go. Seated audience and with safety restrictions, of course, but it will be music on stage infront of people and a whole lotta wild sounds, in the veins of doom, desert and stoner for the wicked. A two day event and it's pretty cool that all three Swedish bands on the bill; Firebreather, Electric Hydra and Vokonis, are from the area we hold as the most thriving part of the country.
We asked some questions to Mattias Nööjd from Firebreather and Sanne Karlsson from Electric Hydra about the upcoming weekend, in some ways a normal event, but right now a most welcome breath of fresh air.
So, when did Firebreather last set foot on a stage?
– Ironically the last live performance we did was in Denmark. We headlined Sankt Hell in Copenhagen on December 27th of last year, so we're super stoked to get out and play again. And even though it's a seated show, knowing the Danish crowd, there will be some heads banging for sure.
Firebreather have just gotten a new bass player installed, a situation added onto their 2020, with cancelled shows alongside writing new material as the basic ingredients. But they have kept at it nonetheless.
– We've just been focusing on the next album and it's been different writing this one since we had to try out new people for the bass position at the same time as jamming new stuff, but we're excited about the new material and where things are going. With our new guy, Nicklas, on board, I look forward to hit the studio again. Also, we have some dates booked early next year and we're working on more - fingers crossed they will happen so we can all enjoy live music again.
Last, what's absolute best right now?
– ZZ Top.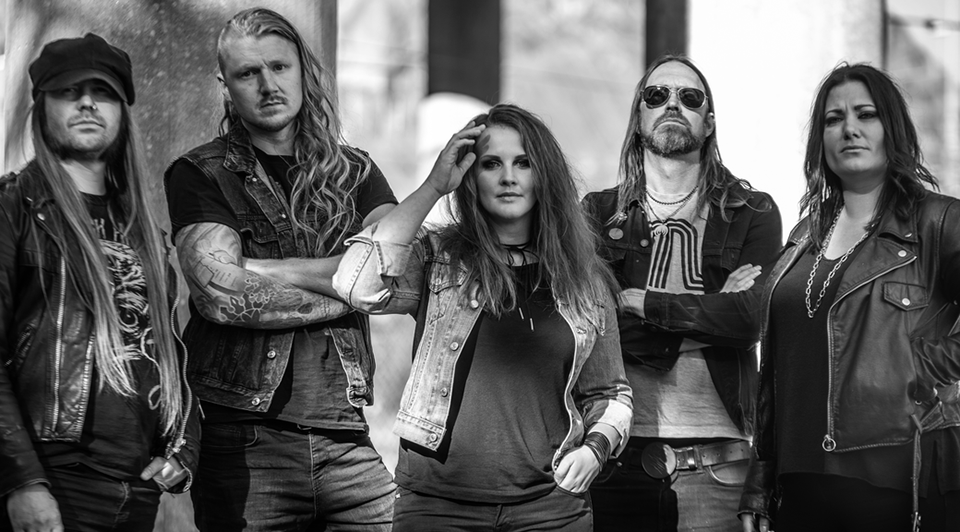 Switching to Electricy Hydra and Sanne, what's the feel in your camp about playing outside the country again?
– We are soo excited and we got the spot on a short notice so it was perfect we had been rehearsing during the summer. Looking forward to the danish beer afterwards as well.
Electric Hydra has also been busy since the outbreak and spent the time wisely. New people to the band, a record deal has been secured but foremost - their debut album is set for release later this year.

– Yes, we got a lot stuff done. The recording, the label involved and rehearsing with our new members and we've also shot two videos for our upcoming singles. The debut is set for release via Majestic Mountain Records/Tee Pee Records on November 27th. It all feels good.
So what do you consider being the most uplifting thing there is right now?
– Everything about our upcoming debut album! We'll release a new song monthly during August, September and October, then the full album will drop in November. Looking forward to some fun times!
OFFICAL SITE - FUZZTIVAL
FB - FIREBREATHER
FB - ELECTRIC HYDRA