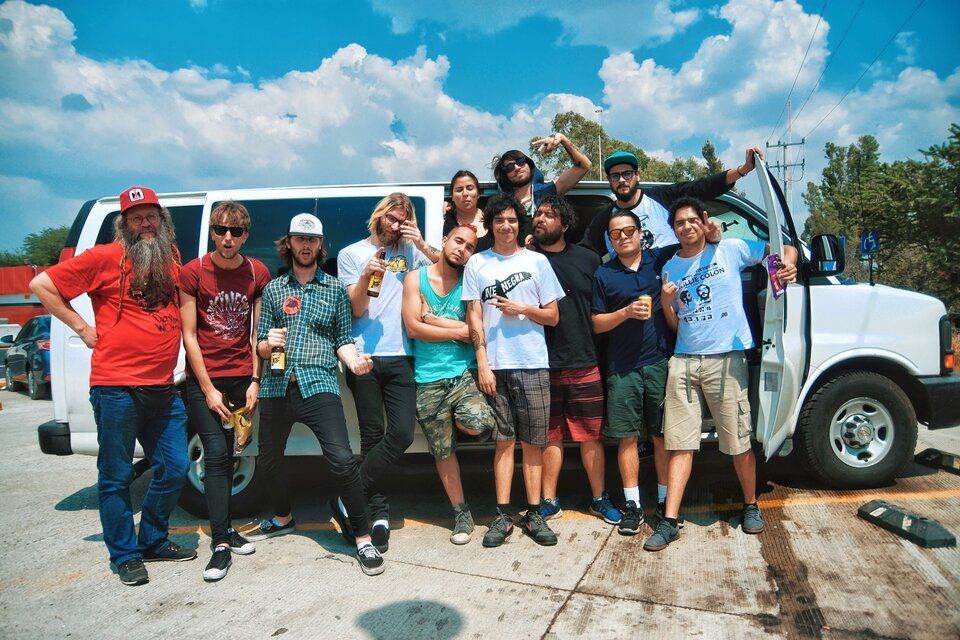 Festival Marvin 9.5
The corporation continues! We're very excited to announce that Black River Delta, Beverly Kills and SUNHILL will be a part of this year's Festival Marvin in Mexico City.
Festival Marvin "happens in the heart of the city with the participation of the city", as the organizers themselves call it. Usually, or "a normal year", the festival has a wide program with no less than 60 bands, both international and national. The goal is clear and the purpose is straight a head: The festival works to promote new talent and make music scenes from around the world unite. During the years acts from Spain, France, Sweden, Argentina among others have performed at Marvin. Westside Music Sweden has been a part of the program since 2017 and has since then sent The Bongo Club, Annelie, Linn Koch-Emmery and Bottlecap across the Atlantic.
The festival is an initiativ from the magazine Revista Marvin, who got the stone rolling nine years ago. This one, this year's festival, was supposed to be the great number ten. Instead it's been turned into the great number 9.5! Festival Marvin really shows how to deal with problems: improvise, adapt, overcome.
As we all know, 2020 is the year of the digital live concert. The same goes for Festival Marvin 9.5. The joy of coming together for great music, art, movies, literature and stand up will once again take place in the safety of your own home. But please, let's not despair! Take a seat in your favourite chair, put on the projector, tv, computer, phone and pretend that you're around lots of lovely people! And don't forget to keep an eye out for Black River Delta, Beverly Kills and SUNHILL.
The festival goes digital on 26, 27, 28 of November. The streaming is free so there are no excuses not to watch!
Festival Marvin - Facebook
Revista Marvin - Official
Black River Delta - Facebook
Beverly Kills - Facebook
SUNHILL - Facebook
Photo: Paola Baltazar (during Bottlecap's Mexico tour 2019)