Et lille spillested med et stort hjerte
Westside Music Sweden have always had a soft spot for Denmark, and especially for a wonderful little place called Råhuset. A small, atmospheric venue with a big heart were we have had great collabs for a long time now.
Råhuset is located in the center of Copenhagen, only 5 minutes from the Central Station. Råhuset is located in the old veterinary inspection, which is part of "Den Brune Kødby" – hence the name also originated.
Den Brune Kødby was built by the City of Copenhagen in 1879. Here the Copenhagen butchery industry was gathered. Since 2006, Råhuset has served as a venue, hosting more than 150 concerts a year. Over the years they have tried to renovate and furnish it into a well-functioning venue for the underground bands, where we have emphasized preserving the "raw", unpolished and slightly interim visual expression, as it is part of the charm of the place.
They collaborate with a number of other organizers, including WonderWhy, Villa Råspåt, CPH Songwriters Festival, Cph Listening Room and many more. We had the pleasure to send both Lisa Wanloo and Fabian Brusk-Jahn to this year edition of CPH Songwriters Festival.
"It is a pleasure to collaborate with Westside Music Sweden, says Annette Reinhardt Njombua, manager at Råhuset. "Always bringing bands and artists with lots of quality, new and inspiring music, diversity in genre and gender – and then there is ample opportunity to create networks for bands on both Danish and Swedish grounds."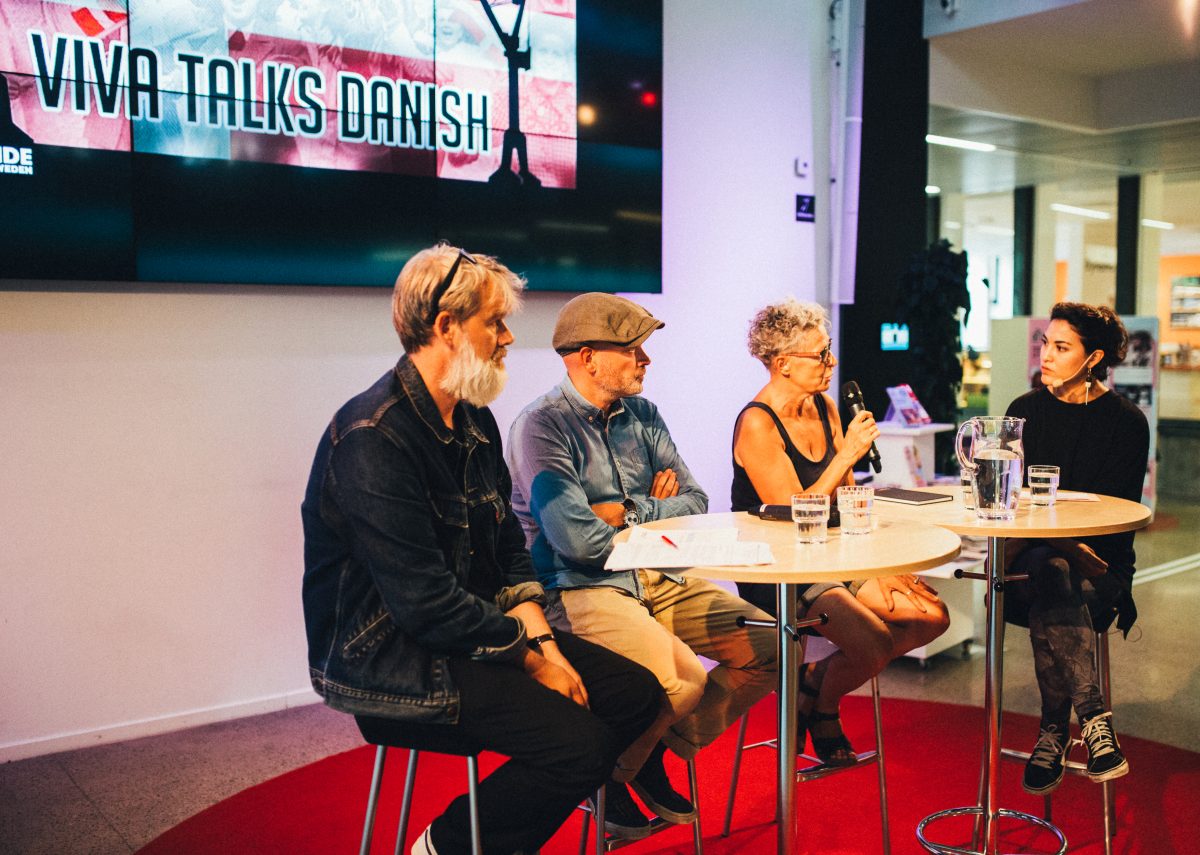 Annette were invited to Viva Talks Danish in August.
Råhuset has not settled on a particular genre. They range widely and there is the opportunity to listen to everything between rock, jazz, world music, electronic, punk, hip hop and classical. Råhuset supports the narrow and quirky genres and wants to contribute to being a focal point and developer of the music culture as well as investing in underground and growth layer culture at Vesterbro and Copenhagen.
Råhuset Facebook
Råhuset Instagram
Onkel Dannys Plads website
10.10 Tilde Hjelm @ Råhuset, Copenhagen, DK
10.16 Lisa Wanloo @ Tjili Pop, Copenhagen, DK
11.13 Paradisäppelvägen @ Tjili Pop, Copenhagen, DK
11.21 Baby Missiles @ Råhuset, Copenhagen, DK