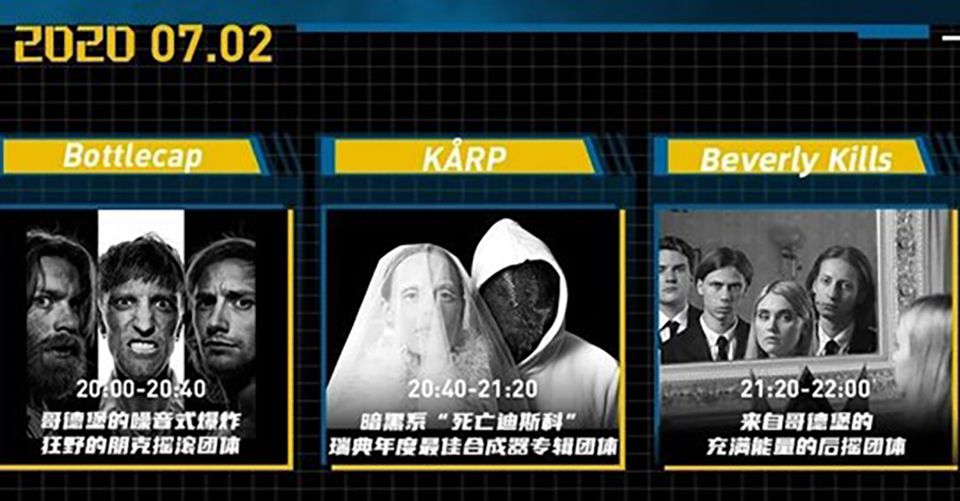 Digital showcase in China
Bottlecap, KÅRP and Beverly Kills will be doing a digital showcase in China, on three different platforms with the possible reach of millions. If you can't travel yourself, you gotta find ways to have your music do the traveling.
Last year we met with MusicDish, a live company from Beijing, when at the Bangkok Music City Festival in Thailand. After the event we kept in touch and hoping we one day would be have bands from Westside on tour in the big country in the east. After sending music and some virus happening, we got to talking about a digital showcase as a way of doing something relevant, but also to pave the way for 2021. Hopefully. MusicDish got some partners in on it, we got the embassy in on it and after a few more conversations on Skype, it's now happening.
Bottlecap, KÅRP and Beverly Kills have been getting ready and with the support of Nacksving Studio in Gothenburg it came together quite nicely. Even if you can't travel, you can still export music.
Tune in to Bilibili, Changba or Huay thourgh the event below - or via the qr - Thursday 2nd of July to get three broadcast following a format of interview, live, interview, live - which we hope will be the first steps to tours happening in China for 2021.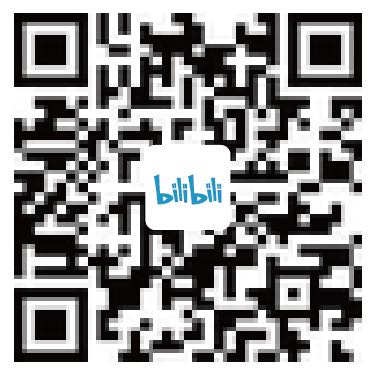 ---