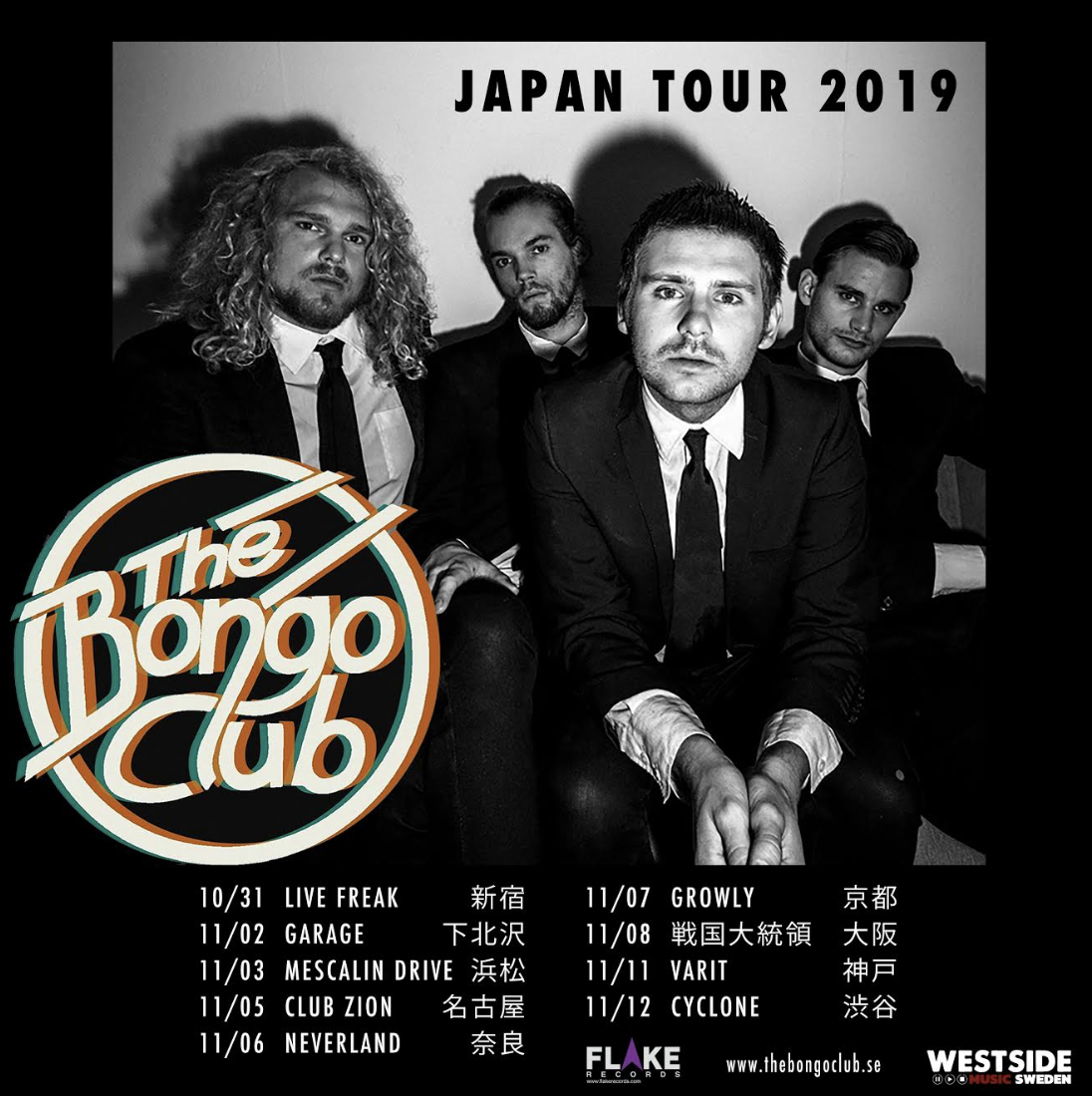 Big in Japan
Neon lights, sushi, crazy zombie movies and Rock N Roll – you get it all in The Land of The Rising Sun. But what's unique with late 2019? Well, for the first time ever a Westside-band will pleasure the locals with distorted guitars.
It's time to cross off yet another far-away-country for the boys in The Bongo Club. With nine shows in seven cities coming up in Japan (starting with a Halloween party in Tokyo) they're about to experience a childhood dream. A fact confirmed by guitarist Erik Ahlblom.
– The thought of arriving at the airport together with the band, ready to rock the shit out of Japan, has been an exceptionally popular daydream ever since I first picked up a guitar, he says.
With hundreds of shows done in the past one might think that The Bongo Club have seen it all. But there seems to be something special with Japan, thou putting your finger on it might prove to be hard.
– None of us have been there before. I guess the whole country just appears to be a fast-paced neon explosion of madness, says Erik Ahlblom.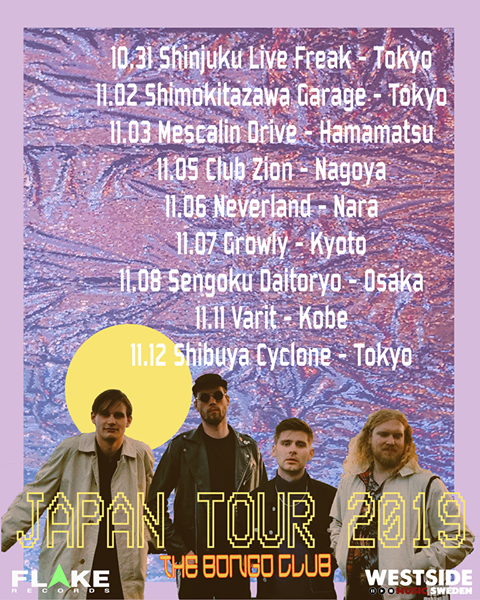 Neon explosion of madness, a good match considering The Bongo Club is a Live Rock Explosion. With the first show going down on October 31 in Tokyo, the tour is a perfect promotion for the bands' new single, dropping November 15 on The Bank. And more new music can be expected within the next few months. Which begs the question: What's the aim with touring the country in the east?
-Hard to say. If our shows sold out and the tour resulted in a bit of the old fashioned Japanese hype – we would obviously be four very happy birdbrains from Borås. Although right now, we should probably start learning some key phrases in Japanese ASAP since we travel without a tour manager this time, says Erik Ahlblom.
The Bongo Club are up for a Tokyo Drift, to say the least – never ending gears and full speed ahead. Don't forget to catch them live in Gothenburg on Viva Sounds in December.
https://www.facebook.com/thebongoclub
https://www.instagram.com/thebongoclub/
Words: Wolfman Jackson