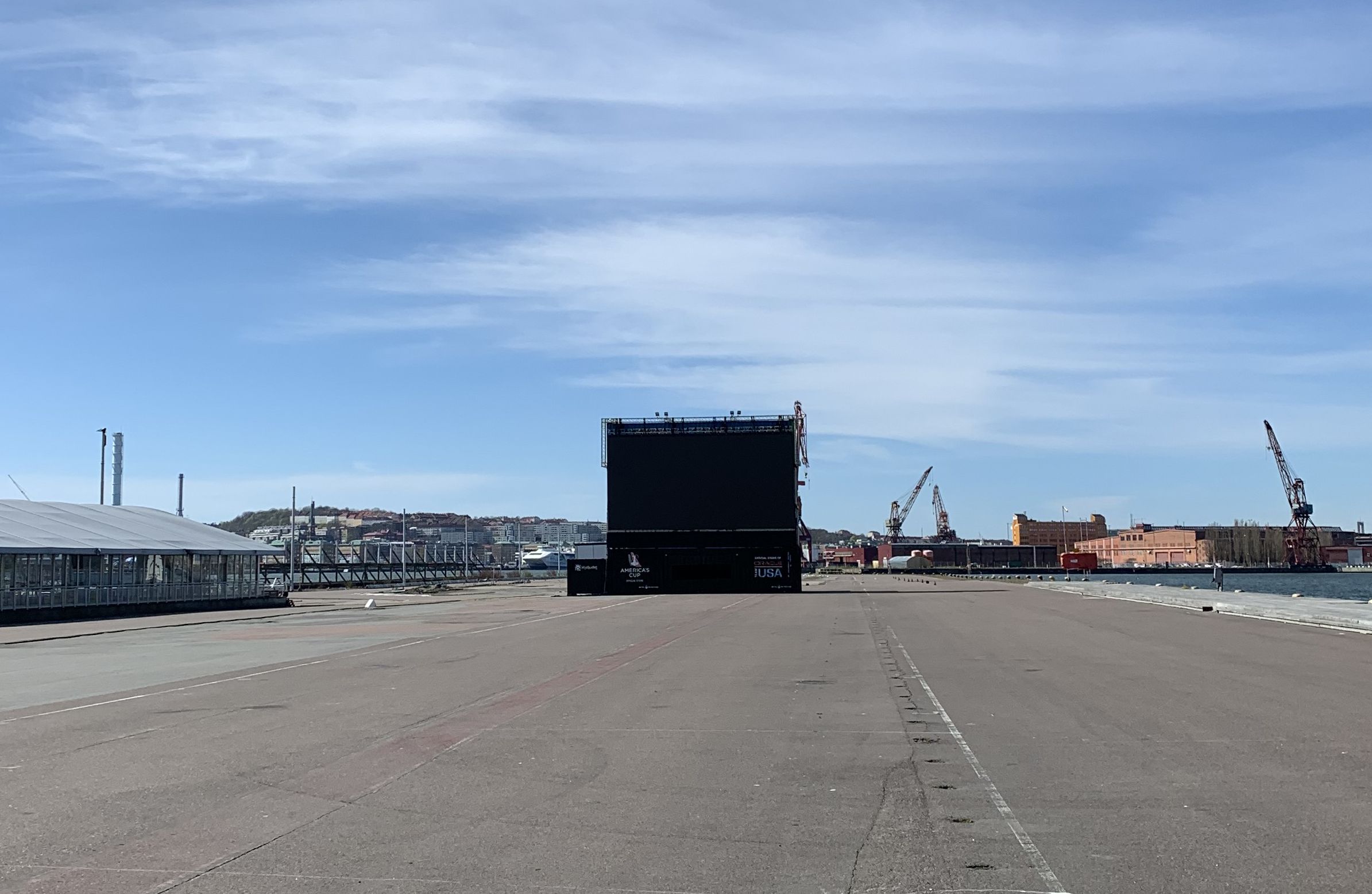 At the drive-in
Turning a five-year anniversary celebration into a drive-in concert with FM-streamed audio; it's safe to say that Welfare Sounds are making the best out of a messed-up situation.
− We're all craving for concerts, says Fredrik Andersson from Welfare Sounds.
The glory days of the drive-in theatre are long gone, ending with Olivia Newton-John running out on John Travolta in a heated moment in Grease (1978). But it's time for a comeback, and what better way to do it than together with Welfare Sounds and three of their best bands. The label's Fredrik Andersson is looking forward to the show, on Thursday April 30.
− We started talking with Hyrljudet, the company who built the drive-in theatre, and decided to do something together. It's as easy as that, says Fredrik Andersson.
The 50 tickets available sold out in no time. But for the ones not being able to go, or for the ones being too slow on the "buy here"-button – fear not. The show will be streamed through GP.se. On site, the audio will go out live on FM Radio and the people attending with cars will need to make sure they have working speakers.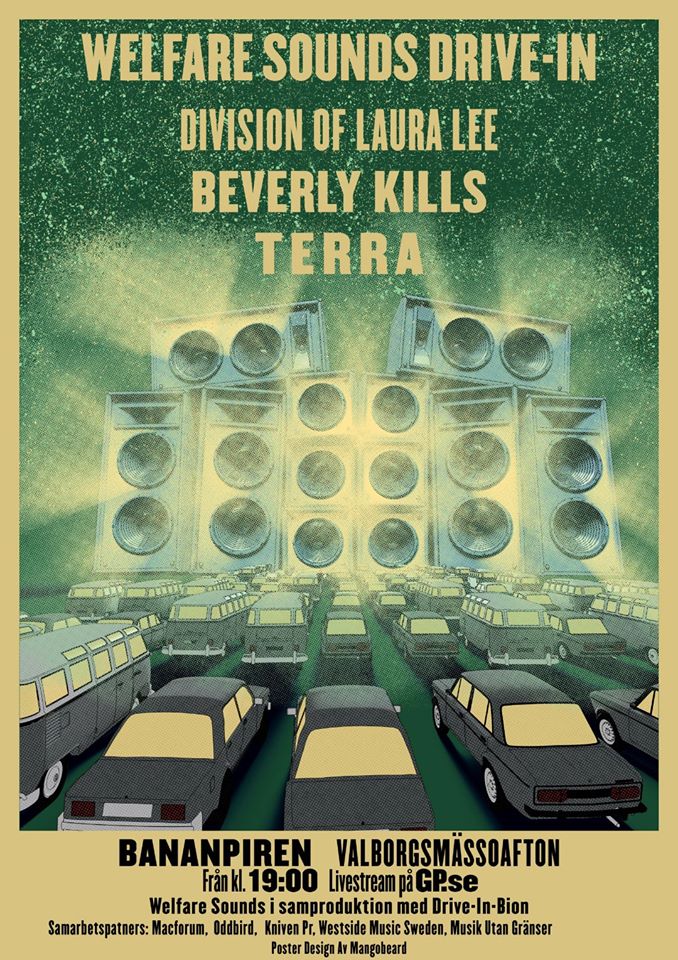 Covid-19 is hitting the market hard, and being an independent record label, Welfare Sounds are counting on concerts being the number one platform for their artists to meet with fans. It's where they reach out. It's where they're present. It's where it happens. But being independent also means being able to adapt, which is what Welfare Sounds are doing with the drive-in concert.
− We're a small organisation which makes us flexible when needed, which I guess is something positive during all of this, he says.
One of the bands playing on Thursday is Division of Laura Lee who are back with new release plans for a full album, the first one in seven years. And although the virus made them postpone the release itself, singer and guitarist Per Stålberg is happy about the drive-in solution.
− I don't want to brag, but the quality of the sound will be fantastic. We've had the time to really work on this and to make it as good as possible for all three acts, he says.
Per Stålberg, who also runs the Welfare Sounds studio, praises his co-workers for coming up with the new idea so quickly. It might not be the same thing as a crowded venue, but it is nevertheless a concert with live music.
− It's a great relief to be able to play live in all of this. And it feels good to be up and running with Division of Laura Lee again, he says.
Welfare Sounds Drive-In will take place on Thursday, April 30, at 7 pm.
On stage: Division of Laura Lee, Terra and Beverly Kills.
Stream the concert here.
Welfare Sounds - Facebook
Division of Laura Lee - Facebook
Terra - Facebook
Beverly Kills - Facebook
Photo: Private