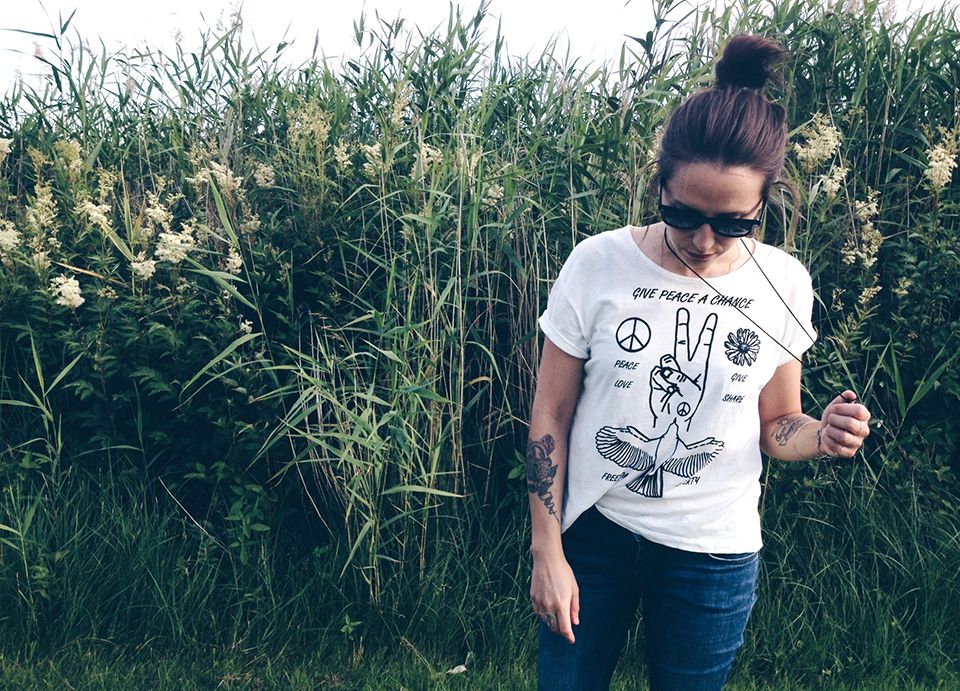 Waiting for indie rock to come back in style
What's the difference between working on a major vs independent booking agency? How do you survive in the live music industry when gigs aren't allowed? We talked to Emma Elstner, founder of Blackbird Artists to find out.
Tomorrow, Blackbird Artists was supposed to be celebrating four years as a company at Hus 7 in Stockholm. Now, with more than two months having passed since the Swedish government decided to limit public gatherings, this is only one example of many events that have been forced to postpone. We talked to Emma Elstner, founder of the independent booking and management agency representing acts like Terra, Rome Is Not A Town and Westkust just to mention a few, to get to know both her and the company a bit better. Coming from a background of working at the major booking agency The Agency Group we were curious to know what encouraged Emma to start her own business. Having worked there for four years when United Talent Agency bought the company only to close the Malmö office, suddenly Emma found herself having to make some decisions.
– At first, I didn't know in which direction to go. I had already thought about starting my own business for a while and given the situation this was the best time and opportunity to do it. I wanted to do my own thing where I could call the shots and work with artists my way - building close relationships focusing on creativity, individual solutions and making things work in the long run, she says.
So, what's the biggest difference between working independent vs major? A preconception about bigger agencies is that it's often less genuine with the financial pressure making it more about money than the music. For Emma, working independently has doubtlessly been the right move even if it comes with competing with bigger companies in an already strained live music industry.
– I wanted to find my way back to what got me working in the music industry in the first place - the love for music. Working independently, with a small boutique agency, has allowed me to work closer with the artists I represent so we can focus on building plans both for short and longer terms. Obviously, it's difficult to compete with bigger agencies but the freedom and creative control I have with my own agency makes it worth the struggle. I hand pick my artists so they know they will always have my focus. Not drown in a mass. And, if you want to maintain diversity in the industry it's important for smaller music industry actors to exist. To focus on smaller, middle and up and coming artists instead of the bigger ones. It's not being done in the same extent as it used to, Emma says.
Like most actors in the live music industry Blackbird Artists have experienced the consequences of the situation firsthand seeing most of the bookings fall through. After the first limitation of 500 persons was announced everything was either cancelled or postponed.
– Everything planned for spring has been cancelled. By now, most of summer as well. I've rescheduled many shows for fall but since no one knows what the situation is going to be like then I'm still awaiting further information before anything is sure and on track. I might end up just rescheduling the same shows over and over again. It's pretty much a waiting game right now, Emma says.
Lastly, when we change focus to what hopes Emma holds for the future, her love for rock music shines through.
– Number one advice is that people should explore and give smaller and up- and coming bands a chance. If you like Kent or the Strokes you will mostly like Terra or Westkust. If you like Lars Winnerbäck or War on Drugs you should check out Henning. It's obvious rock music is still popular, seeing as bands and artists that were big in the 90's and 2000's can still sell thousands of tickets. I think it's a shame that there's not enough focus on new artists as there are so many great bands around. In Sweden today it's almost impossible for new guitar-based artists/bands to get to a point where they can sell a thousand tickets. There might be a thousand reasons behind it but I'm waiting for rock music to come back and I'm doing my best to help it, she says.
Blackbird Artists - Official Site
Blackbird Artists - Facebook