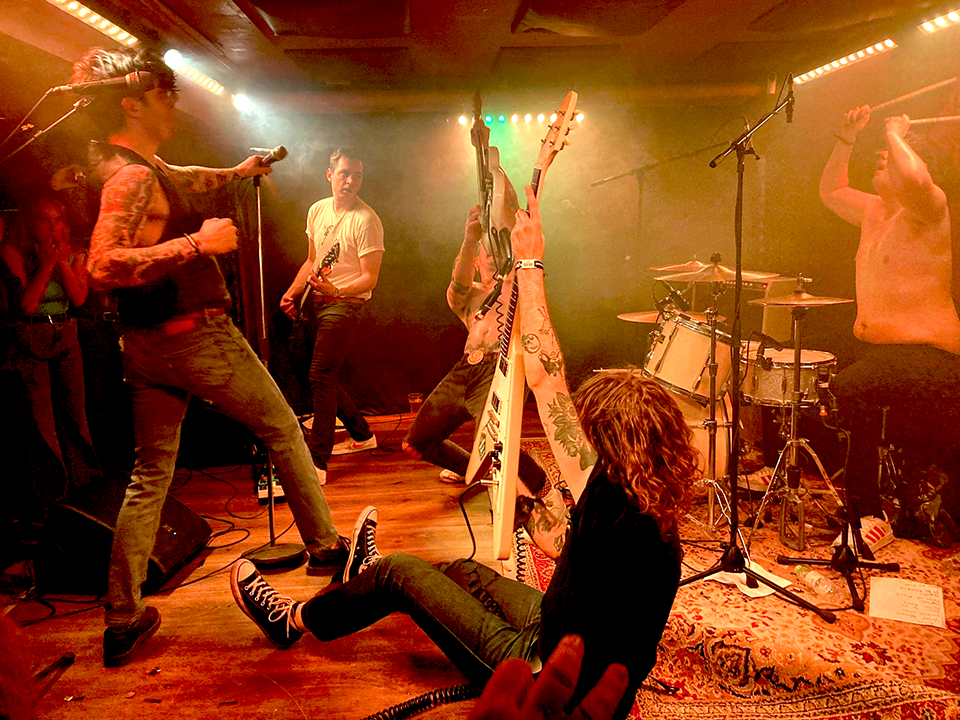 THE RIPPLE EFFECT OF IT ALL
Head in the gutter, mind in the sky. The constant battle to make use of the hours given is endless, but once in a while things gets to a point where it feels good and where things pay off. So with flickering eyes and packed calendars, let's take a sec. Festivals, events, tours, media stuff, releases, and the ripple effect gotta be noticed and enjoyed.

Fifth year at Spot Festival, as always in our favorite venue of Aarhus, HQ, and as spoiled as previous years. Totally packed, steaming hot inside and people in the hundreds left outside. Seriously. The Boo Boo Bama Orchestra, Upploppet and Kristina Issa set a new standard. Around the same time, same weekend Boy With Apple played three shows in Wrexham, during Focus Wales. Second one picked up by Louder Than War who described the set as "a dream-pop/shoegaze set that pulls you in with its mystery and melody". The last show witnessed by God is in the TV who noticed that; "beats were breathed to life by shimmering guitars and swooning harmonies that could lift the hardest of hearts".
Also happening, Suicide Records got the debut album by Industrial Puke released, and verdict is in via Metal Talk, Real Gone, Rock'N'Loud, and by Blabbermouth - who asks the following question; "Have I mentioned that this record is really fucking exciting?" Question as on point as the album.

And so it continues. This week Nathan Aeli plays Brighton, next week we're part of the global broadcast Festival Marvin Gateway with Two Year Vacation, Anton Fermhede, Åskväder, Boy With Apple and Upploppet. End of May means Åskväder tours Spain. Come summer we got festivals happening in Latvia, UK, Germany x 2, Hungary and Kosovo.
Last, Viva Sounds is shaping up for December. Biggest event yet. With flickering eyes, it all continues.
Photo by: Wolfman Jackson