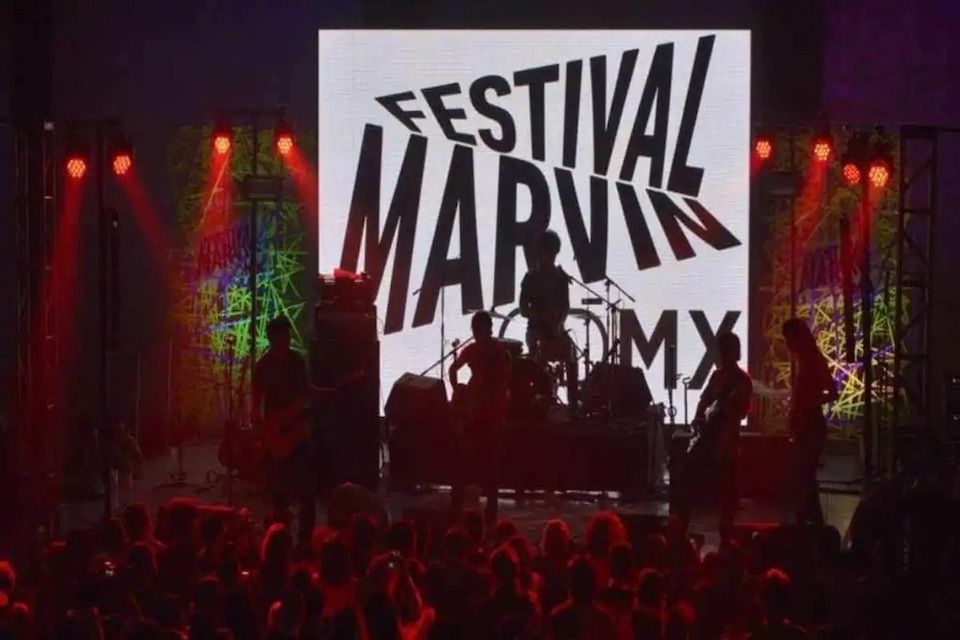 GLOBALLY MARVIN?
Third time coming, Festival Marvin got the Gateway in a headlock. Two days of premium content - comedy, conversations and music, music, music. In all there's 71 artists coming live and online from 11 countries via Twitch and Amazon to a global audience. Five of those are in from Gotemburgo, Suecia as we got Two Year Vacation, Anton Fermhede, Åskväder, Boy With Apple and Upploppet part of the machine.

During the pandemic a lot of us turned onto online events. In the beginning of that dark period stakes were low, as long as it sounded alright and had moving frames it was at least something. After a while, pretty fast, it got dull. People like us who at the time didn't really know that much of the format were trying, as they should, but the results? Well, some were not that good. One event stood out tho - and that was Festival Marvin Gateway, done by the fine folks of Revista Marvin in Mexico City.
Maybe it was because they took time to figure the thing out, maybe because they were already into the media game (it's a huge publication after all), maybe it was of the number of impressive locations, that it came from multiple places around the globe or that a lot of it actually was happening live - whatever the reason - it certainly stood out: chat rooms on fire, audience in six figures, great hosts, great framing, it was crazy. And as they've kept the Gateway up, the audience has come back, every year.

We have been lucky enough to part of the two editions so far and are really pleased to be part of the third one, happening 17-18 of May. The time zone can make parts of it a tricky event, but one well worth it. Festival Marvin Gateway is built on shows broadcasted via Amazon and the artists we got doing songs this time are the following; Two Year Vacation, Anton Fermhede, Åskväder, Boy With Apple and Upploppet.
Schedule will be live soon, keep them eyes on hold. Salud!