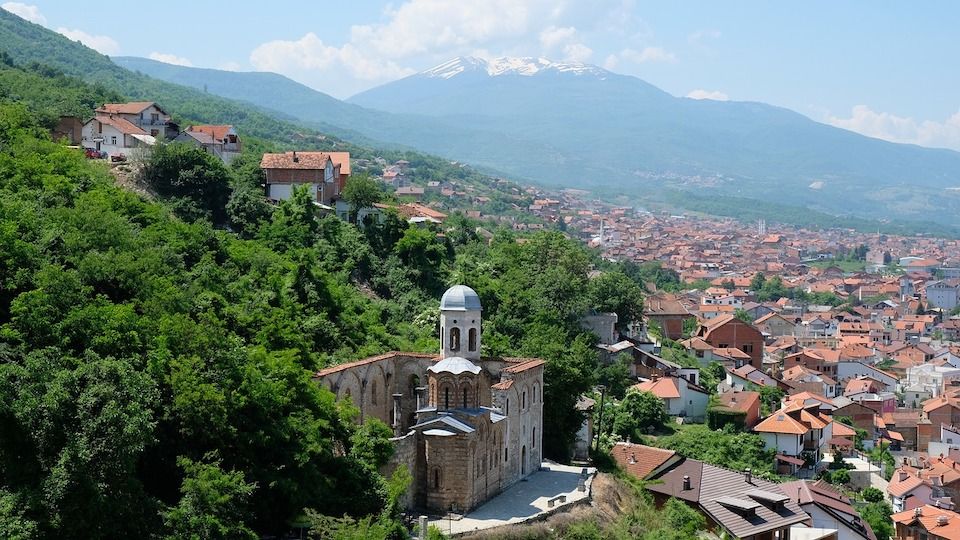 THE PRIZE IN PRIZREN
Inside the ruins of a beautiful castle in the city of Prizren, Kosovo, you'll find that's the unique location for the festival NGOM Fest. "Ngom" comes from the Gheg Albanian dialect, which translates to "Listen to me".

NGOM Fest is finally back, and we're ready for it. The festival will take place on the 13th-16th of July, and after three years of covid, this year's festival comes with both expectations and happiness.

– For this year's edition we expect a very large number of people in the audience, because it will be organized as it was before the pandemic. After a three year break, only one stage was functioning at the festival. This year, the festival will use all the stages and on the main one will host different artists of different genres of music, says the festival General Ardian Kazazi.

One of the bands playing this year's festival is no other than Sweden's and Gothenburg's very own Internet Friends. A band who have the ability to captivate crowds with confidence and infectious melodies. NGOM Fest is a long-awaited milestone in their journey. The band expresses their excitement, and longing to pour their hearts out on stage.


– It feels awesome to go to Kosovo. It'll be our first gig outside of Scandinavia, which really is about time. We are looking forward to sweating to death and conquering the entire festival. We are preparing by just hanging out and having fun, says the band's drummer, Jakob Falkendal.


For Internet Friends, who are now nudging themselves in a more punkish direction, the stage serves as a boundless well of inspiration. Expressing that live performances are like a life elixir that compels them to create more music, while the adrenaline and connection with the audience motivates them to go into the studio to produce more. NGOM Fest seems like a perfect match also when it comes to timing, it just so happens that Internet Friends released their debut album "Dressed to Kill" on May 5th via Icons Creating Evil Art.


– We supported The Libertines and were invited to their studio in Margate outside of London, where we recorded some new tracks. We also have loads of new music that are marinaded on different hard drives, one better than the other. In May we released an incredible album that deserves to play the bigger part a while longer, Jakob Falkendal says.

Internet Friends - Instagram
NGOM Fest - Instagram