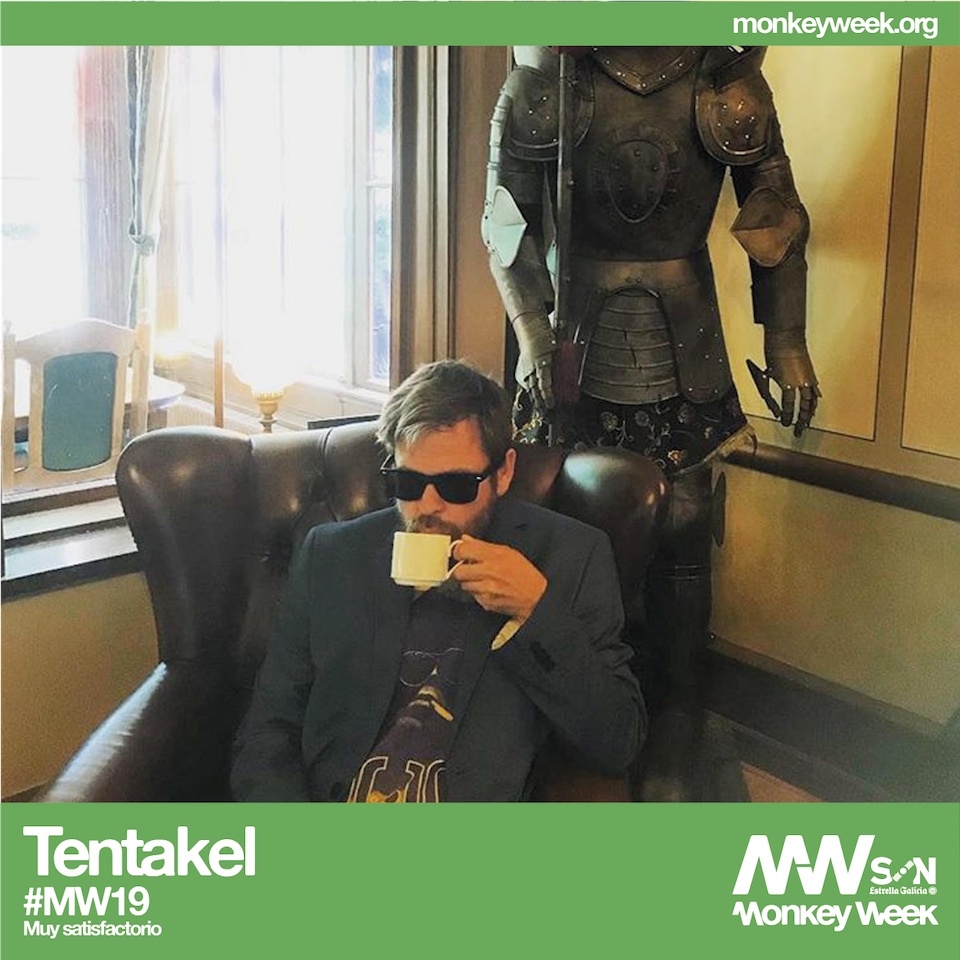 Tentakel goes ape
Founded in the small Spanish town of El Puerto de Santa María it moved to Seville in 2016. Three years later it's still one of our closest partners and we can't wait to go back. Monkey Week – the festival of opportunities.
We've had bands at the festival since 2015. It all started with The Bongo Club, the year after Bottlecap – who via Monkey Week ended up on an Australian tour six months later – and now Tentakel. That's right, the one-man band with crazy rhythms, groove and blasting beats. Oh yes, it's time to get high on music.
− You don't need to move if you don't want to. But with the help of a groovy set I believe that most people in the crowd will be dancing before I'm off. Whether they like it or not, the rhythm is boss, Tentakel says.
As usual, a showcase festival like Monkey Week offers many professional delegates from all over, giving you the opportunity to take your music elsewhere on many different levels. But when one might find that to be an enormous amount pressure before a show, Tentakel doesn't mind. As he said, the rhythm is in charge and all he must do is to deliver it. If any he's more worried about the indoor heat of southern Spain.
− It's going to be very hot on stage. I wanted to request a fridge on my rider, just to jump straight into after the show. Unfortunately I got the idea to late, he says.

Well, the rest of us will not complain about any heat. All in all, with got a beautiful city, a great festival and a – by Westside Music Sweden – well visited late night kebab shop on Alameda de Hércules, in the festival's main area. Tentakel travels light, being a one-man band has its advantages. And after an incident where he forgot his hand made cymbals in an illegal taxi, he's no longer very picky when it comes to the backline.
− When I realised what I'd done I got mad and kicked the shower, which made the girl who followed me home leave. When I woke up the next morning the apartment was flooded and my records floated around the bed. I never saw those cymbals again. Nowadays I play on anything I can get my hands on, he says.
Words: Wolfman Jackson
Tentakel Facebook
Tentakel Instagram
Tentakel Youtube