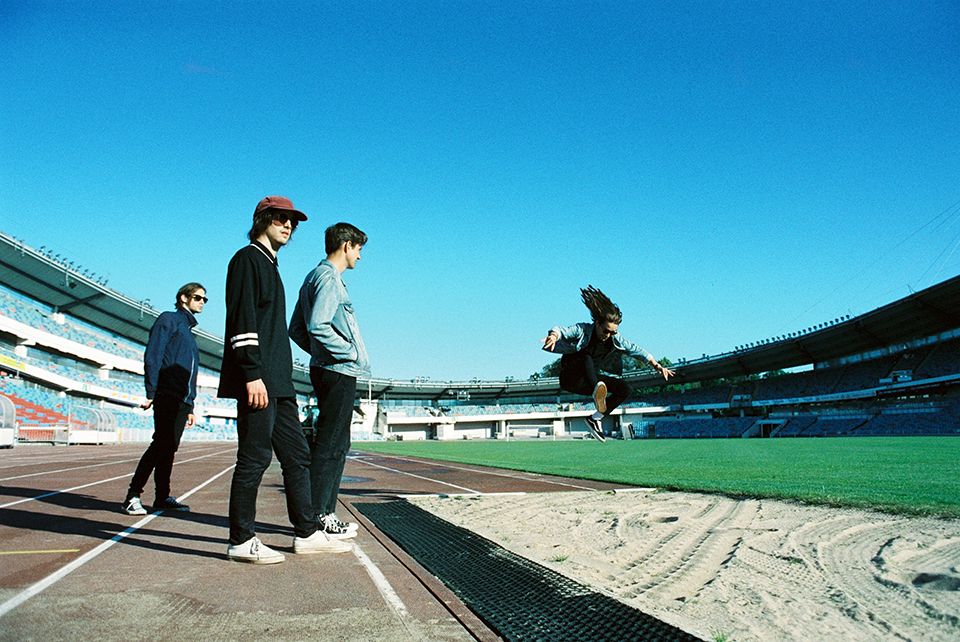 Sunhill to Focus Wales
By now we got a list of bands and artists that has done the trip to Wrexham and to Focus Wales, and we're glad to have Sunhill follow that path. This May the festival is doing its eleventh edition, and the heat seems to be turned up high - three nights with 250 shows, panels and people coming together, what can go wrong?
With Sunhill being next line over to Focus Wales we had a chat with drummer Jack Petersson, one of many musicians that has experienced a lotta time passing with not a lotta shows done, but using that fact to their benefit.
– Yes, we've had more time to focus on just writing and recording. It can be hard to be in that "mode" if you're rehearsing for a gig at the same time. So time spent with less distractions for sure.
That makes sense, but what are your hopes for 2022?
– Just to write as much new music as possible and get back in the studio. And more gigs of course, we're gonna try to play new cities we haven't played before.
Playing guitar music, the UK is of course of interest to the band, and they seem eager to get to Wrexham this May.
– Sure, it's the first time anyone of us is visiting Wales so we're stoked just to go there. There's so much good music coming from UK, so to be able to go and show what we do feels great. Needless to say, we can't wait.


Focus Wales is on 5th to 7th of May this year and Sunhill will be playing at Central on the Saturday. The festival books acts from just everywhere and others include legendary Echo & The Bunnymen.

FW OFFICIAL SITE
INSTAGRAM
SUNHILL IG
Photo: Jakob Ekvall