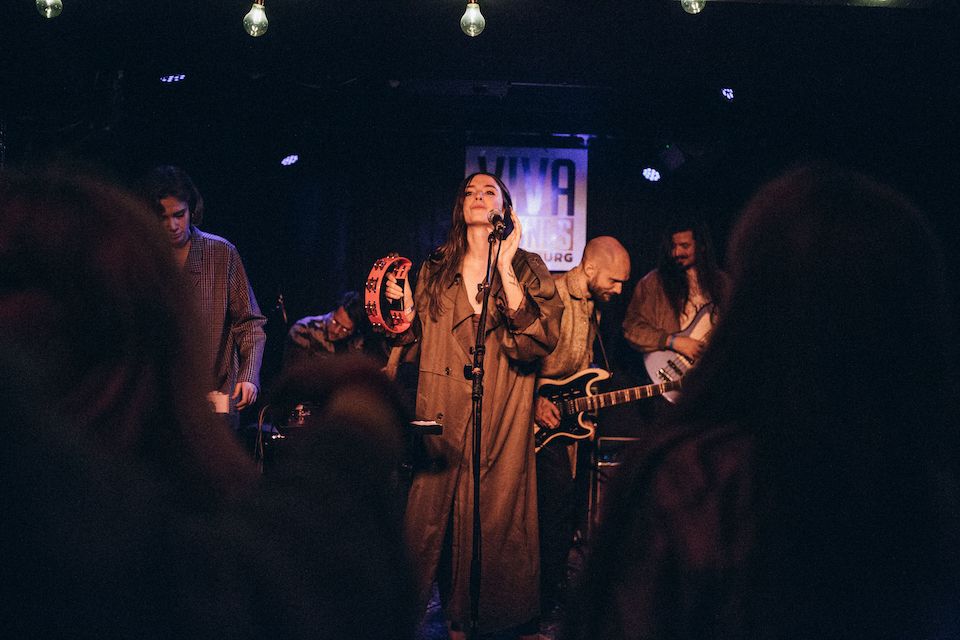 Bite the big apple
It wasn't supposed to be this long. Two years since our last trip to New York and The New Colossus Festival. That said, we're thrilled to go and delighted that we're able to bring some pure quality with us.
Restrictions were dropped. Restrictions came back. Restrictions are still here, at least for a while longer. That's the reality in Sweden at the moment, which is why bands like End of Fun need to find other ways than live shows to occupy themselves. Writing music is one way of doing it, according to the bands drummer Johan Holm.
– Last fall we released two new singles, which we celebrated with a great release party right after the restrictions were dropped. We played at a Gothenburg based festival in December and finally got the feeling that things were turning back to normal. We are continuously writing new music that we're going to record this summer, he says.
It's the first time playing in the US and the band has high hopes. The New York sound has always been present in the bands creative process, which combined with some Swedish elements should make for a perfect match.
– We grew up up listening to Velvet Underground, Talking Heads and Sonic Youth among other great New York bands. A lot of our inspiration when writing songs come from bands like these. New York seem like the kind of metropolis that has attracted creative people through the years which creates a constantly evolving city. We're very excited to feel and experience the kind of energy, Johan says.
It's a club festival in a massive city, and it's not something you want to miss out on. A good fit for the band, according to Johan Holm.
– Our impression of New Colossus festival is that the venues seem like the kind of stage we really enjoy playing at. A big difference though is the size of New York and we are curious to see what an underground stage is like in a city of this magnitude. We are also excited to see some great shows, he says.
The New Colossus Festival happens in various venues March 9-13 on the Lower East Side of Manhattan. If you're around, make sure to grab your ticket while the last.
End of Fun
The New Colossus Festival

Photo: Nikos Plegas